You need to shake up your out of office auto-responder and here's why
Published: 11th March 2020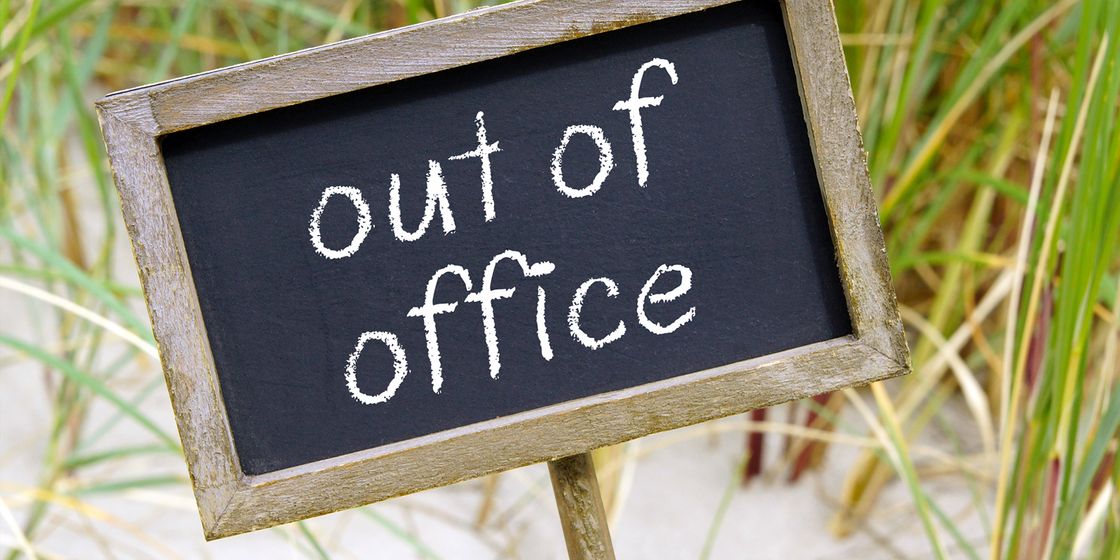 "I'm currently out of the office until 28th March 2020 with limited access to my emails. If your enquiry is urgent please contact one of my colleagues."
We're all familiar with the above bog standard out of office auto-responder message. Boring, two sentence messages that ping into our inboxes when someone we've contacted is off on holiday, out travelling for business or taking time out for company sponsored volunteering.
So, imagine the difference you could make if the usual out of office response was something entirely different from the ordinary. It could ping into inboxes and instead of the usual sighs and skim reading from the person on the receiving end to see when you're back and when they can expect a response from their email, it could be something people are actually interested to read.
For example, if you were out of the office doing company sponsored volunteering you could tell people why you're not at your desk, instead of just telling them you're not available in the usual dull way.
One such example of this would be a friend of mine who works for a well-known renewable energy company who was out of the office for two days volunteering with the Forestry Commission in a National Park. His auto-responder email could have said something like;
"One of the reasons I love where I work is because my company lets me take time out of the office to volunteer for causes that matter to me and matter to the organisation. Today, I'm assisting the Forestry Commission cutting back invasive weeds to ensure our wildlife and plant life can flourish. Unfortunately there won't be much signal in the National Park, so I will respond to all emails when I return on X Date".
How much more impressive would that have been than the usual standard responder? That example gives an impression of the company and what it's really like to work for them, as well as the motivations of the employee themselves. It shows that the company is in alignment with the employee and that the employee is engaged and motivated in their role with the company because of this.
If your employees start writing more creative and exciting out of office auto-responders you'll find that they quickly make an impression on those who receive them. Of course, this may mean your employees who are out of office find they have more email replies when they return as those who receive them enjoy them and feel the need to respond with messages of appreciation or encouragement.
Shake your out of office messages up by making them more human, while still keeping them on track with you organisations brand. It won't be a major factor that'll make people immediately want to work for your company, however, it will have an influence on what people think working for your company is really like.
Why not invite your employees to mix up their out of office auto-responders. Trust your employees to do this in an appropriate way and let them show the people on the other side of their emails that they and your organisation are human after all.