Yorkshire Finance Leaders Magazine Issue 18 – out now!
Published: 1st April 2021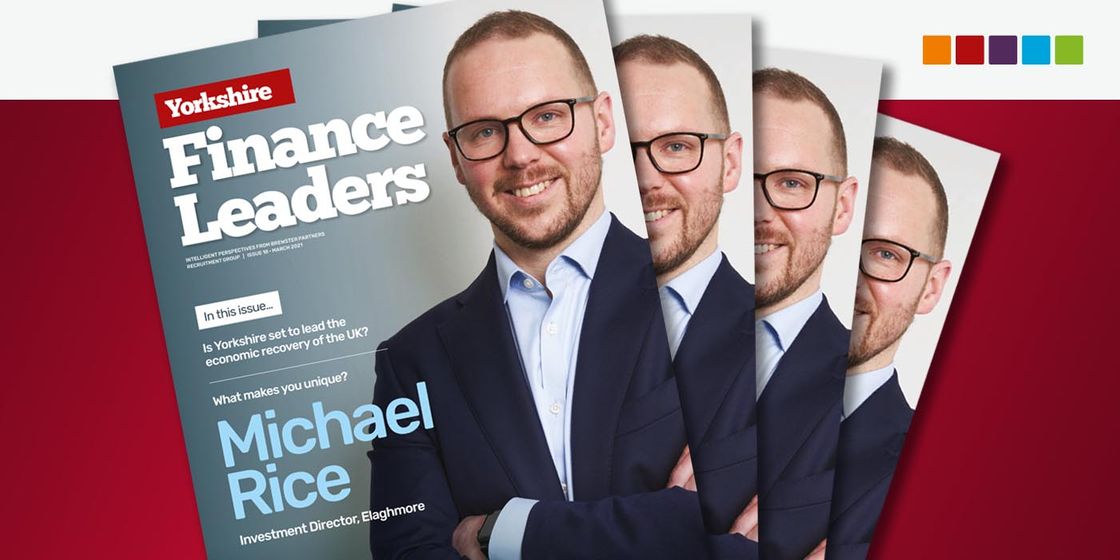 I'm pleased to announce the publication of the latest Yorkshire Finance Leaders Magazine.
In this March edition we have an interview with Michael Rice, Investment Director at Elaghmore, discovering what makes him unique - from his transition from Big 4 to PE and what advice he would give now to his younger self.
Sarah Simpson - Office Managing Partner for our Leeds region & Senior Partner - Executive Search & Interim, has an in-depth discussion with Daniel Woodwards of Calbee UK where he talks us through his transition from Finance Director through to his more operationally-focused current role of UK Group Managing Director of the business.
Jon Blythe, Finance Director at Bawtry Carbon talks to Jo Proctor - Senior Consultant for Interims, about how his career within finance has developed and tells us more about the role of finance within a manufacturing firm and the changes he has seen within this sector.
Sarah also asks 'Is Yorkshire set to lead the economic recovery of the UK?' following comments by the Bank of England about the diversity of our region's own economy and the emphasis on renewable industries.
We have a breakdown of recent industry news as well as being proud to introduce you to the recent release of our 2021 Salary Report for Accountancy & Finance - produced in-house at Brewster Partners and bringing you examples of competitive salary ranges across various Accountancy & Finance roles in our region, as well as extra information relating to benefits, skills shortages and employee value proposition.
Thanks to all of our contributors, the magazine is sure to be a relevant and interesting read for leaders in the industry.
Click here to download your copy
We hope you enjoy the magazine - for further information on content, or to discuss how we can support your business, please don't hesitate to contact me on the details below.
Richard Chamberlain, 07773 256098
rchamberlain@brewsterpartners.co.uk