Yorkshire Finance Leaders Magazine Issue 17 – out now!
Published: 6th November 2020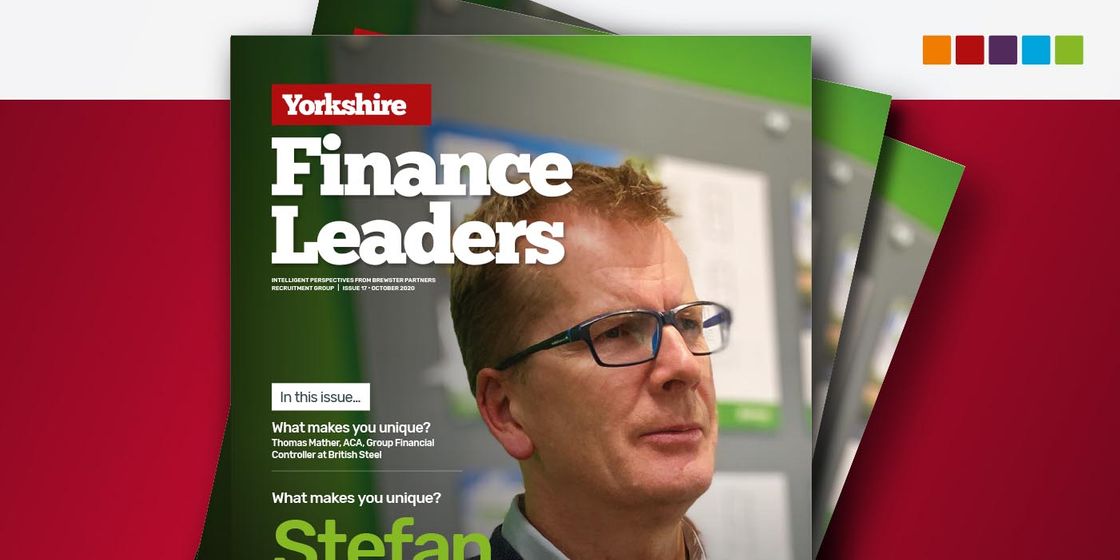 We are delighted to publish the latest edition of Yorkshire Finance Leaders.
Yorkshire Finance Leaders is our publication produced for senior finance professionals across Yorkshire and the Humber regions, including features from prominent individuals within our network and content on topical issues.
In this edition, we feature the house building firm MJ Gleeson, who specialise in building quality, affordable homes, whose sales have rocketed due to the pent up demand caused by the consequence of the March–May lock down, as many people look to take their first foot on the property ladder.
We also feature a Yorkshire based, young entrepreneur, Nicky Story, whose e-commerce business, Soap Suppliers Limited, an online supplier of candle and soap ingredients, has been able to flourish and reach a growing online audience. We also discuss his relatively short, but successful career to date.
Ellie Dignam, Digital & Innovation Lead at BHP LLP (one of the largest independent firms of chartered accountants in the North of England) explains how to manage auditing remotely, whilst maintaining client service and audit quality.
We also have a 'What Makes You Unique' Q&A interview with Thomas Mather, Group Financial Controller at British Steel, who walks us through his career and the challenges facing British Steel in the next 12 months.
In the 'Class of 2020', Victoria Abotorabi, Senior Recruitment Consultant at Brewster Partners Recruitment Group, discusses the impact COVID-19 is having on the graduates of 2020 as they enter the job market and is joined by Dean Benn, a graduate from Leeds University during the midst of the pandemic, who describes his experience of searching for work during this testing time.
Finally, Richard Chamberlain, Managing Partner - Accountancy & Finance at Brewster Partners Recruitment Group, looks at why empowered CFO's become compassionate leaders.
We hope you find this latest edition both interesting and insightful, and as ever, if you have any feedback or would like to be featured in our next publication, please don't hesitate to get in touch.
To read our latest edition, simply click here to access it via the publications section on our website.