Yorkshire Finance Leaders Magazine Issue 15 – out now!
Published: 23rd April 2020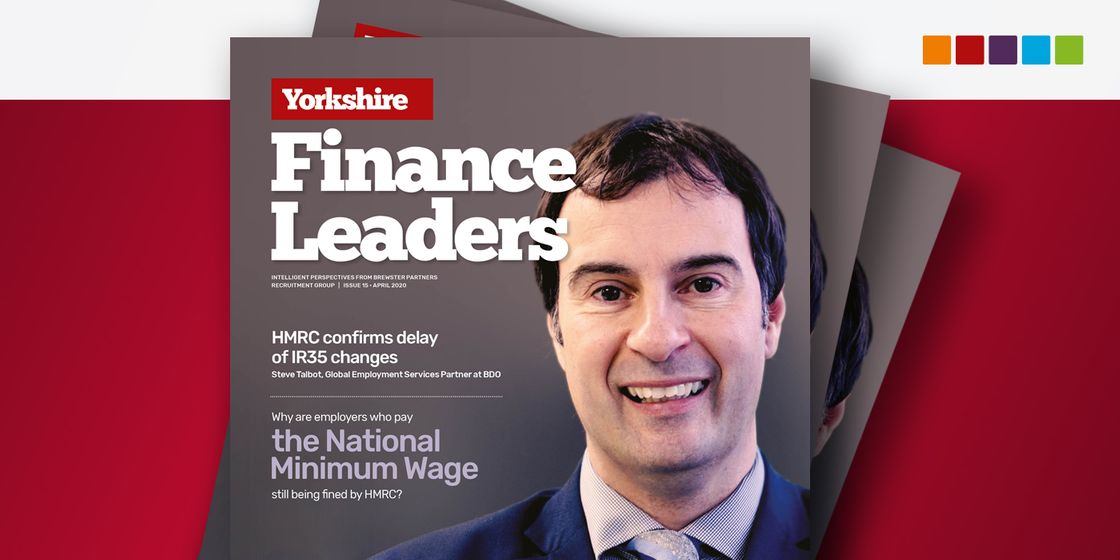 We are delighted to publish the latest edition of Yorkshire Finance Leaders.
Yorkshire Finance Leaders is our publication produced for senior finance professionals across Yorkshire and the Humber regions, including features from prominent individuals within our network and content on topical issues.
This edition features contributions by Kevan Shaw, Director at Castle Square Corporate Finance who discusses the funding options available to UK corporates, Andrew Rayment, Partner and Laura McLellan, Director at Walker Morris asking the question 'Why are employers who pay the National Minimum Wage still being fined by HMRC?' and Steve Talbot, Global Employer Services Partner at BDO LLP regarding the delayed IR35 changes and what they will mean when they come into effect.
We also have 'What Makes You Unique' interviews with Mark Lister, Regional Finance Director, Industrial Wood (Europe) at Sherwin Williams and Michelle Cook, Head of Finance at Wolffkran Ltd.
In other articles, Dale Spink and Chris Burns from Brewster Partners discuss some of the impacts of Brexit and the benefits of an effective recruitment & selection policy.
We hope you find this latest edition both interesting and insightful, and as ever if you have any feedback or would like to be featured in our next publication, please don't hesitate to get in touch.
To read our latest edition, simply click here to access it via the publications section on our website.