Yorkshire Finance Leaders, Issue 9 – Out now
Published: 19th April 2018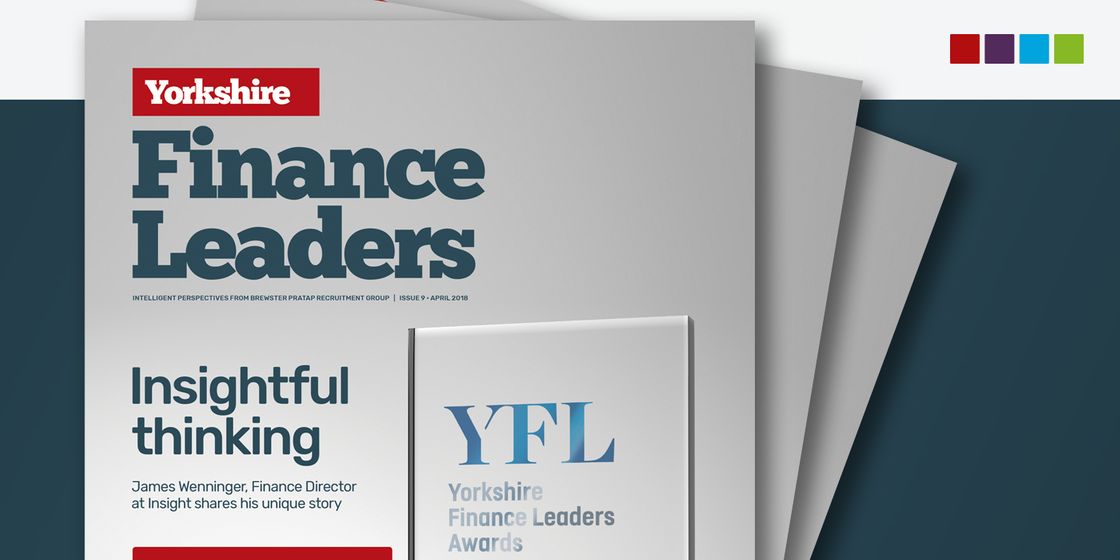 We are delighted to publish the latest edition of Yorkshire Finance Leaders.
Yorkshire Finance Leaders is a publication produced for senior finance professionals across Yorkshire, the Humber and the East Midlands, including features from prominent individuals within our network and content on topical issues, tailored for a finance audience.
We are delighted to announce that we are co-organising the Yorkshire Finance Leaders Awards this year. This is very exciting news for our business and a great opportunity for a number of our region's current and aspiring finance leaders to be involved. This inaugural YFL Awards will provide a fabulous opportunity to meet with, and reward the top finance talent that Yorkshire has to offer.
This quarter's edition features articles from James Wenninger (Finance Director at Insight), Mike Mattok (CRO at Landscape Construction Group), and Louise Ayling (Head of Finance at GO Outdoors)
We have also completed our 'Millennials' survey which focussed on Millennials within the Yorkshire accountancy sector which gives you a taster of what the results show so far. We'll be publishing the full survey in May 2018.
We hope you find this latest edition both interesting and insightful.
To read our latest edition, simply click here to access it via the publications section on our website.