Yorkshire Finance Leaders, Issue 8 – Out now
Published: 22nd January 2018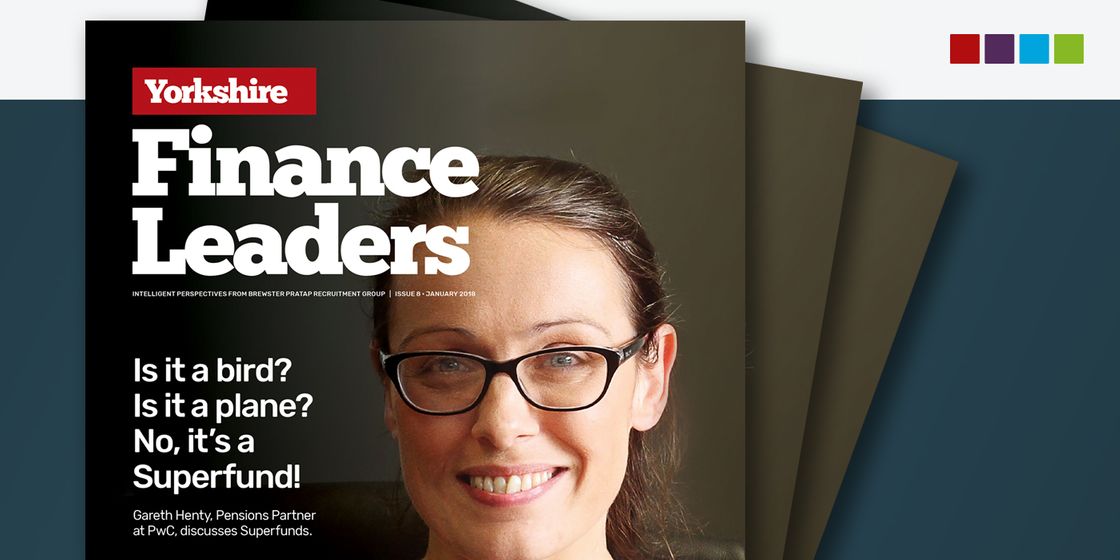 We are delighted to publish the latest edition of Yorkshire Finance Leaders.
Yorkshire Finance Leaders is a publication produced for senior finance professionals across Yorkshire, the Humber and the East Midlands, including features from some prominent individuals within our network and content on topical issues, tailored for a finance audience.
This quarter's edition features articles from Melanie Ross (Surgical Innovations), Gareth Henty (PwC), Mark Allcroft (EY), Simon Drew (Broker Network) and Dahren Naidoo & Andrew Francey (Freeths)
One of our Directors, Nicola Worrow, has written an article on her observations on Millenials, on which we will be running a number of surveys and events in the coming weeks. We look forward to sharing our observations with you once we have collected all of our data.
We hope you find this latest edition both interesting and insightful.
To read our latest edition, simply click here to access it via our publications section on our website.