Yorkshire Finance Leaders, Issue 11 – Out now
Published: 22nd November 2018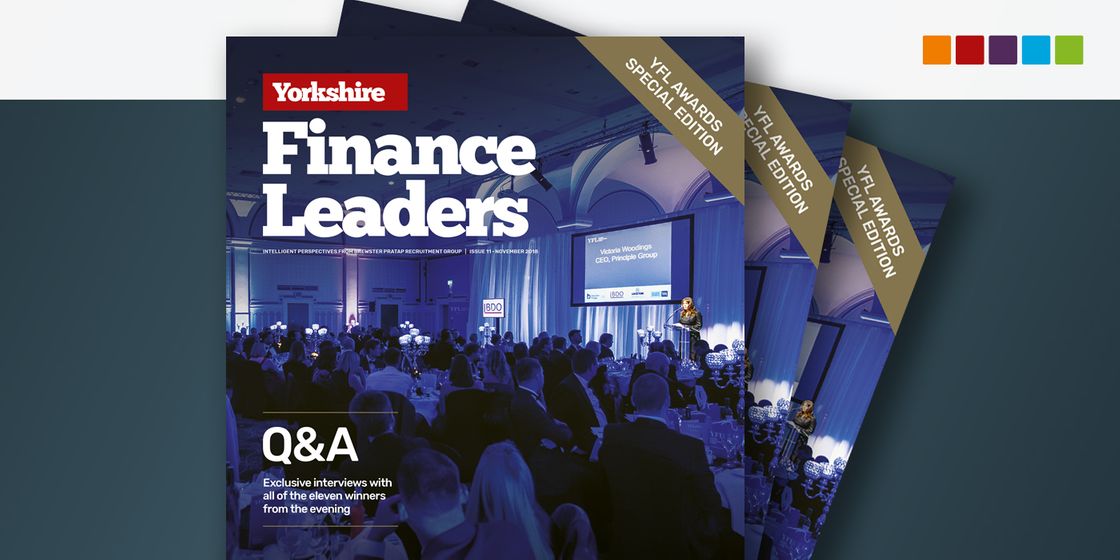 We are delighted to share with you our special awards edition of the Yorkshire Finance Leaders publication.
In September we were proud to host the 2018 Yorkshire Finance Leaders Awards at the Queens Hotel in Leeds with fellow sponsors Lockton Companies LLP, BDO LLP and Walker Morris LLP.
This special edition of our publication features interviews with all 11 winners of the awards, and a roundup of this prestigious event.
The evening truly was a testament to the incredible talent within our region, and we are delighted to share with you some fantastic insights from our 11 winners, both on winning their awards, and their experiences to date.
To read our latest edition, simply click here to access it via the publications section on our website.
If you would like any further information about the awards, or if you have any feedback regarding our publication, please do not hesitate to contact Richard Chamberlain, Director at Brewster Pratap on: 07773 256 098 or email: rchamberlain@brewsterpratap.co.uk