Yorkshire Finance Leaders Awards launched for 2021
Published: 18th May 2021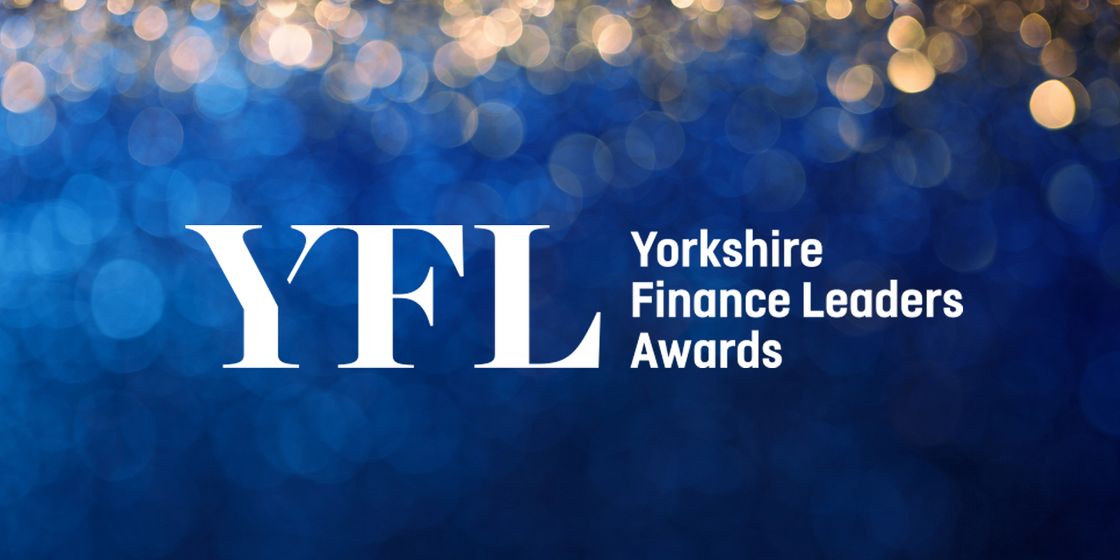 We are delighted to announce the return of the Yorkshire Finance Leaders Awards for 2021, after a break last year due to COVID restrictions. The awards aim to honour and celebrate our region's strong finance community, which has helped support regional businesses, and navigated the challenging circumstances of a global pandemic.
This year's awards includes two new sponsors - Lloyds Bank and Aon plc who join returning sponsors BDO LLP and Brewster Partners Recruitment Group. New sponsor Stephen Harris, Regional Director at Lloyds Bank said; "We are delighted to see the return of the Yorkshire Finance Leaders Awards and be onboard as a sponsor for this year's event, the last 12 months have been one of unprecedented change and many finance leaders have played a pivotal role in helping businesses deal with the economic effects of Covid-19".
The Yorkshire Finance Leaders Awards process aims to promote the exceptional financial leadership in the region. The awards are a platform for showcasing the achievements of local Finance Directors, Chief Finance Officers, Financial Controllers and wider finance teams who underpin and sustain Yorkshire's economic growth.
Tracey Threlfall, Regional Managing Director at Aon plc said; "These awards are important as we have some exceptional talent working in businesses across the region. Yorkshire's finance leaders have significantly contributed to the region's economic success and will continue to play a key part as businesses start to come out of extended lockdown restrictions."
Over the years these awards have recognised some of Yorkshire's top performing finance leaders working across a breadth of high performing businesses. The 2019 final awards dinner, was attended by over 250 industry professionals who came together to celebrate the award winners.
Nominations for the awards are now open and can be submitted via the Yorkshire Finance Leaders website - www.yflawards.co.uk - or by contacting Richard Chamberlain or Sarah Simpson from our Accountancy & Finance recruitment team (details below). The awards are open to Finance Directors, Chief Finance Officers, Financial Controllers and their finance teams in all industries across the region helping to deliver success and develop new opportunities for their business.
Here are this year's categories:
- Finance Leader in an International Company
- Finance Leader in a Private Equity backed company
- A category for Not for Profit / Public Sector organisations
- Best Finance Team in Yorkshire
- Finance Leader in a Private or Family Owned Business
- Finance Leader in a Plc
- Deal of the Year
- Outstanding Finance Leader - overall winner across the categories
- And a new category recognising a Finance Leader who has shown extraordinary resilience over the last 12 months.
Details of this year's finalists will be released before the final winners are announced at a gala dinner at the Royal Armouries on Thursday 11th November 2021.
We're looking forward to discussing further with some of the best Finance Leaders in Yorkshire so for more information about the awards or to nominate, please contact:
Richard Chamberlain – rchamberlain@brewsterpartners.co.uk, 07773256098
Sarah Simpson – ssimpson@brewsterpartners.co.uk, 07858518477