Will you #ChooseToChallenge on this International Women's Day and beyond?
Published: 8th March 2021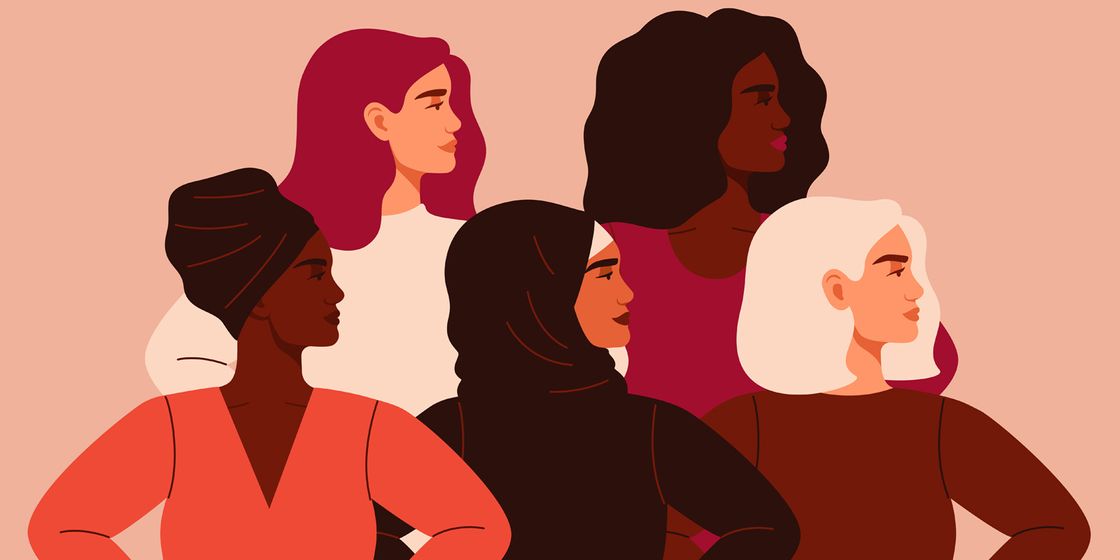 The theme for this year's International Women's Day is #ChooseToChallenge, focusing on the ways in which individuals can do their part in helping forge a more gender equal world and workplace.
It's true we've come a long way. The recently released 5th and final report of the Hampton Alexander Review, set up to increase the representation of women in senior leadership positions and on Boards of FTSE 350 companies, shows real progress has been made over the last 5 years. The report shows the FTSE 100 met the 33% target for women on boards in 2020 with women's representation now standing at 36.2%, plus women now make up around 40%, in aggregate, of the Non-Executive Directors on FTSE 350 Boards.
However delve behind the headlines and you find progress is not uniform. There has been far more progress in Non-Executive compared to Executive roles – where arguably the biggest and best paid jobs are found. Especially when you consider the 'top' Non-Executive job, that of Chair, is still the preserve of men in all but a small number of cases. Add to that the fact still only 14% of FTSE 100 Executive Directors are women and the number of women FTSE 100 CEOs is still a long way off reaching double figures, and you can see why we still have a long way to go. This applies not just to the number of women appointed into senior roles in large firms, but smaller companies as well. And let's not forget the pay gap many women, even in those who have reached the highest levels, face compared to their male counterparts.
So how can we all do our bit and heed the #ChoosetoChallenge call, given equality for women isn't really just an issue for women. If we can remove the barriers, tap into the talent and enable women to fulfil their true potential it benefits everyone in delivering more dynamic economic growth, more effective politics and policies, and upskilling and unleashing the potential and productivity of the workforce.
Celebrate the achievements of women
By actively noticing and celebrating women's achievements, it draws attention to the great things women are doing in the workplace and the world. As the saying goes 'if you can see it you can be it' so highlighting women's achievements and promoting their successes creates role models that allow others to see it's possible. This in turn helps to further normalise women succeeding and taking the lead, and further remove barriers to other women coming up through the ranks.
Acknowledge key skills women excel at
In the modern workplace and more broadly in an uncertain and changeable world, many of the skills and approaches that come naturally to women are in ever increasing demand. Resourcefulness, resilience, mental agility, persuasive communication, authenticity, empathy, balancing competing priorities, creative solutions, partnership working and stakeholder engagement. More than ever these are the skills leaders need and are all areas in which women can excel. So next time you're looking to appoint or promote a leader, acknowledge and embrace the fact it's likely you'll find these skills in abundance in your female candidates.
Involve everyone in conversations about gender
People fighting for gender equality often tend to be women themselves, but it's crucial to get everyone involved in conversations about gender. By involving everyone it helps to turn more people into advocates by not just helping them understand the challenges and possible biases women can face, but also how removing the barriers to their progress can benefit the whole organisation. Recently published research by Harvard Business Review showed that 96% of organisations see progress when men are involved in gender inclusion programmes. On the other hand, only 30% of organisations see progress where men are not involved. Clearly involving everyone makes a huge difference to the results so organisations should include all genders in conversations, learning and training.
Offer mentorship for women
Organisations who can offer mentorship for women, or women offering mentorship to other women more informally can be incredibly beneficial. Having someone to discuss issues and challenges, as well as ideas with, can be useful for boosting confidence, gaining support and feeling more empowered.
Mentorship can also be incredibly useful as it provides women with access to senior and leadership figures who can support them, share their networks with them and help them to aim high and develop further in their career.
Don't wait to be asked
In her now famous 2010 TED Talk Sheryl Sandberg, Chief Operating Officer of Facebook, encouraged women to 'Lean in' and that advice is just as relevant over 10 years later. If we wait until we're asked we may be waiting a long time. We can't assume people will know our aspirations, our untapped skills and potential if we don't make them clear and ask for the opportunity. It may feel uncomfortable, or 'pushy', but if we want to get involved in that exciting new project – we need to make it known. If we're ready for promotion or want a mentor to support our development, we need to ask.
Be aware of bias
Bias is a tricky customer. We all suffer from bias, not just men, and arguably it's at its most dangerous when it's unconscious. While the effectiveness of unconscious bias training has been hotly debated recently, the acknowledgement that unconscious bias exists is pretty widely accepted. Psychologists identify various forms of bias including conformity bias, confirmation bias, contrast bias and affinity bias to name but a few, so if you think you are bias free, think again.
If we are actively aware of this it can help us ask ourselves and others the right questions, especially when assessing people for recruitment or promotion. Are they being subconsciously influenced by how a candidate fits or doesn't fit with their own view of the world? We are all prone to being drawn to people who fit with our own approaches and mindset, but if we only have 'people like us' in our team the danger of group think and missing a wider perspective is massively increased. Taking the time to ask ourselves and others what's really driving our decision making can help us realise there is great strength and benefit in a diverse team that is not homogeneous in its thinking and sees lots of different angles, approaches and solutions.
Whether you're focused on gender equality because it's the right thing to do, or whether you just want your organisation to perform better, making sure there is equal opportunity for all based on ability, skills and performance, regardless of gender, will deliver for you. Many studies have now shown that companies who have more gender diversity at the top not only deliver better financial results, but also enjoy high levels of employee engagement and satisfaction and have a greater ability to attract and retain talent. So whatever your gender this International Women's day, indeed every day, is a good time to #ChooseToChallenge.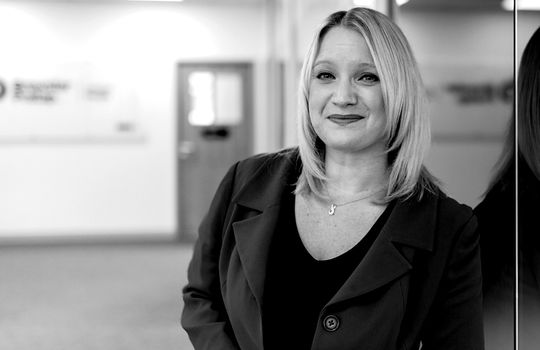 Insight from Rachel Hannan
Share