Why getting recruitment right is more important than ever
Published: 9th June 2020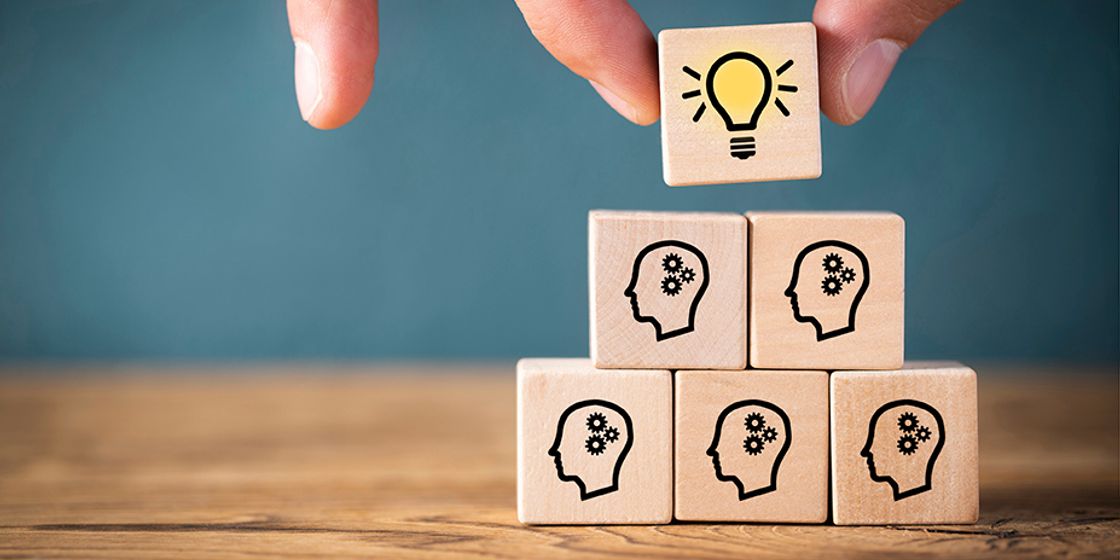 Many companies over the last few months have, understandably, pulled up the drawbridge on new hires. However, as we move into the next phase we are now seeing more and more employers starting to look ahead. While it's not consistent across the piece, recruitment is back on the menu.
Some employers have, of course, been affected in different ways to others. Companies delivering essential products and services have already needed to adapt and potentially increase their workforce in certain areas, at the same time as changing working patterns and operations. Others have faced significant downturns in revenue and still face huge uncertainties about when and at what speed sales will start to recover.
Whatever situation you're in, recruiting new or replacement hires is likely to feel like a big investment at the moment, and the importance of getting it right even greater than usual.
A study a few years ago by Oxford Economics suggested that the real cost of replacing members of staff is more significant than we may have thought, over £30,000 in fact on average per employee, according to their research. They also found it's not the one-off costs, such as advertising, HR and management time spent interviewing and processing a replacement, or even a recruitment fee that makes up most of the cost. They suggested around 80% of this 'true' cost of a new hire is actually due to the loss of productivity as the outgoing employee works their notice, any gap before a new hire is found, and the time it takes the new person to get fully up to speed in the role.
While we may look upon these eye-watering figures with a slightly questioning eye, it does focus attention on the importance of making the best possible hire in the first place, to ensure long term contribution and value. Add to this the increased pressure on those around the new hire who have to take up the slack in the meantime, and the need to not just select the right person, but also retain those who perform well comes into even sharper focus.
The assumption that employees are less likely to leave a job at the moment, due to more organisations potentially shedding employees than hiring them, is a risky strategy. Treating people right and retaining valuable employees has to be a key aim, given now more than ever, companies will need as much internal continuity and experience as possible to support recovery efforts at this critical time.
As companies emerge from lockdown, getting back to 'business as usual' may well not look like it did pre Covid-19. Adapting to the 'new normal' of how we work, live and think, will impact on most elements of our business operations. For some companies it may also involve pivoting or refining what they offer, or the markets they serve in order to adapt to the changing landscape. This may also impact on the roles they need to recruit to, the skills they need to attract, and on how they approach the recruitment process itself.
One thing is clear, it has never been more important to have the best possible talent in your team, whatever circumstances you face. So given the critical importance of getting new hires right, it's worth taking time to reflect on a number of elements which may impact on how successful you are at attracting the right people.
How are you perceived in the market?
The last few months have seen huge disruption and change. Given the range of ways different businesses have been impacted by, or responded to the Coronavirus crisis, companies previously seen as 'employers of choice' may now be seen as less attractive. Conversely, others who perhaps struggled to compete with larger companies offering potentially higher salaries in the past, may now be seen as more appealing options. Ask yourself about the strength of your employer brand? What are your 'compelling sells' as an employer, how can you differentiate yourself, and does this come through effectively in your more general marketing messages, your job adverts and how you conduct your recruitment process now?
Have the roles you need to recruit changed?
If your future success depends on adapting your offer or the markets you serve, this may well impact on the jobs that need doing in the business, their area of focus and the skills and experience needed. It will be important to reflect on how new jobs need to be configured, where they fit in your structure and how their success will be measured? Can the new jobs be plugged into existing operations, or is further reconfiguration of existing functions and roles needed? It's important to look at the bigger picture and assess what this means for how and when you recruit or redeploy, and whether your previous processes are still valid and effective?
What do you really need from your new hires now?
Previously you may have focused on specific experience or skills when assessing candidates' suitability for a role. While these are undoubtedly still important, the right attitudes and approaches in the new normal have the potential to be even more significant. Are they 'can do', are they resilient, can they cope with rapid change, or perhaps higher levels of uncertainty? Will they help to galvanise and motivate other team members, or be a drain on morale and management time? And it's not all one way. Employers also need to think about what they need to put in place to provide the necessary support to enable new hires, as well as existing team members, tackle the changing landscape and perform.
Is your previous recruitment process still fit for purpose?
While 'virtual interviewing' via video-conference has become an essential tool during lockdown, this is only one element of your recruitment process. If you are recruiting to a new role, or now value certain attributes more highly in the new normal, your ability to assess these effectively may well mean changes to your usual approaches.
From the outset you will need to adapt what you do so the process attracts people with the right mindset, as well as skills and expertise, and allows you to evaluate them accurately. How you write your adverts, how the process is designed, what assessments, techniques and questions you use, all need to be reassessed to make sure they enable you to identify the people who can deliver what you need now.
Following the same pattern and asking the same old questions in an interview which has just been moved from face-to-face to online is not enough. Spending some time designing new questions, exercises or approaches that will really allow you to see if the person will 'fit' the requirements of the role and the company, will be time well spent. Presenting likely scenarios they may face in the role to see how they respond in real time, job specific exercises they can do online, role plays via video or asking for examples of how they've dealt with change, ambiguity or other elements previously, can all help you focus on what you really need to assess to make the right hire.
Be upfront
Over the coming months you can't afford to have new talent jump ship if they realise the job they've been sold isn't the reality once on board. Be honest about the role, the culture, the direction of the company, and what you really want from someone in the job. If you're still a fairly new company, or if you will be going through significant change in your recovery phase, be clear with potential employees about the environment they're about to enter. Be explicit about the pace of change or level of ambiguity they may face in the role as the company evolves its approach in the future. While there are likely to be more candidates looking for jobs now than pre Coronavirus, the good ones will still have options and choices, especially as the recovery gains pace.
Once in post
Making the decisions about the jobs you need to fill and who to hire is only the start. Ensuring they then have the best chance of delivering well for you once in post is the real prize. Providing clarity about key priorities, actions and outcomes, as well as ensuring they get the support they need from their line manager and other members of the team also need careful thought, as does how to deliver an effective induction at a time when part, or all of this may well be virtual.
There is no tried and tested route map for the situation we now find ourselves in. Some businesses will be reluctant to take on new employees, indeed be unable to at a time when cashflow is precarious and the future still so uncertain. Others will focus on the future and be bold in hiring the people they see as necessary to help them rebuild, reposition and carry them through the downturn and beyond. Whichever camp you're in, at some point in the future you will need new talent. So, to have the best chance of recruiting the right people who will make the best contribution to your company long term, make sure you don't overlook the importance of getting your recruitment process right for where we are now.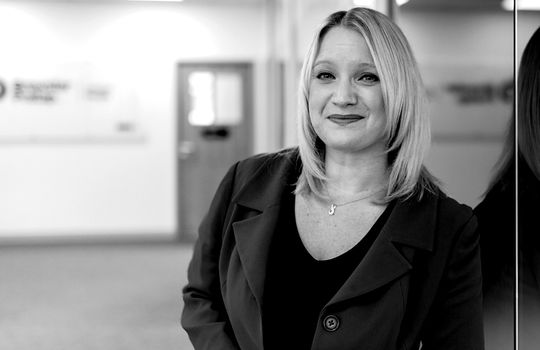 Insight from Rachel Hannan
Share