What Not-for-Profits need to do to thrive in a post-COVID world
Published: 8th October 2021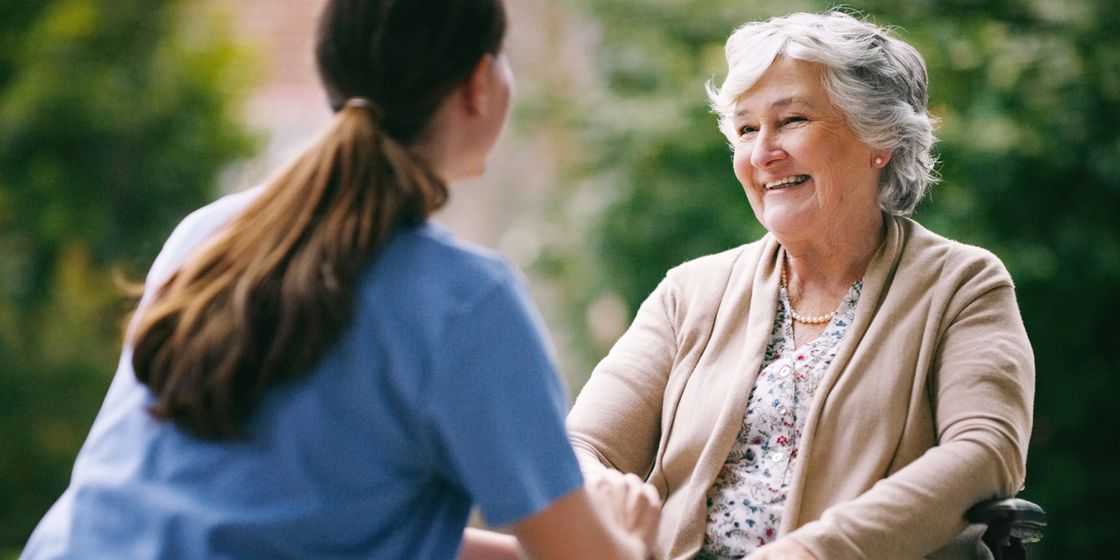 There's no doubt that the majority of charities and Not-For-Profit organisations have seen a massive rise in demand since the beginning of the pandemic and all whilst dealing with loss of income, having to do things digitally, dealing with disruptions to in-person services and much more.
Thankfully, things are now returning to some sense of normality and, although the COVID-19 virus hasn't gone away, we're now far better equipped to deal with it. Now, charities and Not-For-Profits are looking to how they can most effectively recover from these turbulent times and thrive in a post-COVID world.
Utilising the most valuable asset
People are undoubtedly the most valuable asset that any team has and that's why starting with people is key. For organisations both large and small, making the most of their employees and volunteers is critical. It's incredibly difficult to recruit brilliant new staff and volunteers, so using the skills of those people who are already there makes sense.
One effective way to utilise this asset is by offering opportunities for upskilling, learning, development and growth to staff and volunteers. When team members see there are opportunities for learning and career progression, they'll be more engaged, feel more valued and be more likely to stick around for the long haul.
This has two major benefits, the first being that the organisation can make use of their new and improved skills as they develop, and the second being that more engaged team members are less likely to leave, which reduces costs of trying to hire new employees or recruit new volunteers to fill the gaps.
There are many resources for free courses and training programmes for charities and not-for-profits to offer their teams, so it's important to make use of these and invest in others too.
Look after people
If there's one thing that's notorious for those working at charities or not-for-profits and that has been exacerbated by the pandemic, it's the propensity for people to fall foul of burnout. Not-for-profit organisations are often underfunded, so staff can be overworked as a result, but making sure this doesn't lead to burnout is vital.
Leaders should ensure team members don't feel the need to respond to emails or make calls outside of working hours, not give them unrealistic workloads or deadlines and regularly check in with everyone (regardless of whether they're working remotely or in the workplace) to assess their wellbeing.
Setting guidelines and practices such as these will help make work more sustainable for the team and safeguard employees against burnout and the physical and mental health issues that this brings.
Keep moving forward with digital
The COVID-19 pandemic forced not-for-profit organisations to embrace digital and utilise new technology in order to be able to communicate with beneficiaries, volunteers, and staff, provide their services and continue running when lockdowns closed down the country. Now, post-pandemic, they must keep this momentum going and continue to further utilise and invest in digital technology.
Now is the perfect time to assess what digital tools were put in place during the height of the pandemic and whether they're working as well as they could be, or if another service or platform would provide better results. Test systems to find out if they're working as they should or if another system or process would be better.
When investing more time, effort, and budget into digital, it's also crucial to ensure team members have the skills required to use the technology that's available to them. Having an all singing, all dancing digital system is useless if people don't know how to use it, so running regular training to provide everyone with the skills they need to utilise digital platforms and tools is key.
Reflect
The pandemic and the overnight changes the initial lockdown here in the UK brought with it forced organisations to make quick decisions about many issues using their judgement and the limited information that was available at the time. Now is the ideal time to reflect on the decisions that were made and see whether they were knee-jerk reactions with little long term benefit now normal life is resuming, or whether they really add value.
Taking time to reflect on strategy, innovations, processes, and everything else is hugely beneficial. It allows leaders to decide whether these things line up with the overall strategy, values, and morals of the organisation. If the answer is no, action must be taken to remedy this and line up these items once again.
Check the culture
Organisational culture has never been more important than it is now and it's something that will continue to be a focus for all. Team members want to work for an organisation that they feel meets their own values and they want to feel respected whilst they do so and as though their contribution really matters. As not-for-profits are all about helping communities and making a difference, there should be a strong sense of community for those working there too.
Leaders should set aside time to consider whether the organisational culture that exists is right, or if it needs to be worked on. A healthy culture has open lines of communication, is diverse and inclusive, offers opportunities for change and development, guarantees everyone feels valued and is about people working together towards a common goal.
If culture isn't right and not in alignment with the values and vision for the future that a charity or not-for-profit has, steps must be taken in order to change this. Of course, change won't happen overnight and is something that will be challenging and long-term, but it is central to having an engaged, motivated, and productive team who work together to better society. When strategy, culture and intent are all in alignment, this leads to great work and sustainable results that can drive real, lasting change.
Emerging out of the COVID-19 pandemic provides charities and not-for-profits with some real opportunities to take action now and put processes and strategies in place to ensure they thrive over the short and long term. The pandemic highlighted challenges within the sector, however, it also provided many opportunities to fix them. Developing this is the key to long term success.
For further information or if you need help with hiring the best talent for your charity, Brewster Partners are here to help, click here to get in touch with one of our team today.