What makes you unique?
Published: 16th April 2020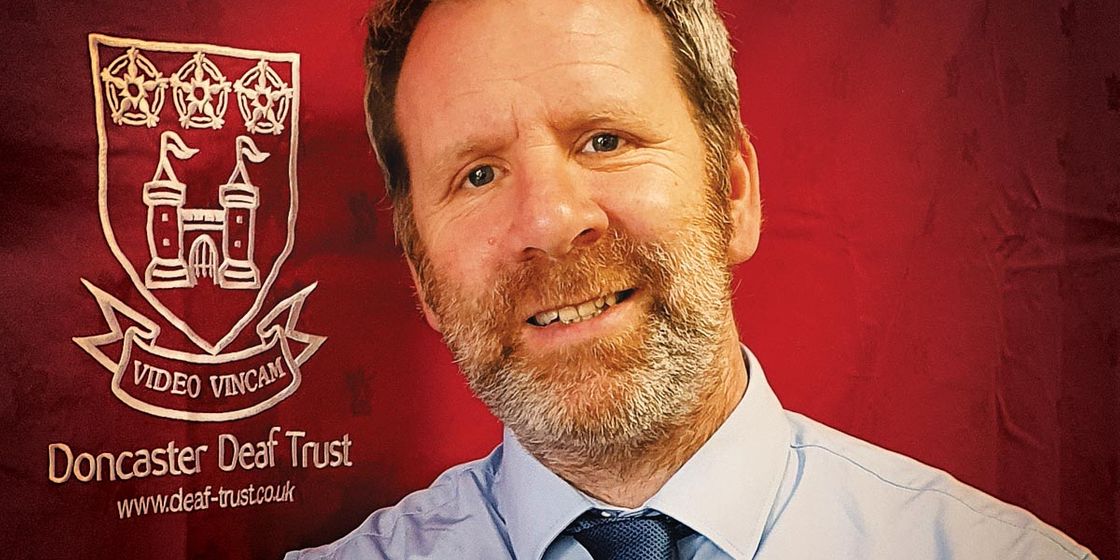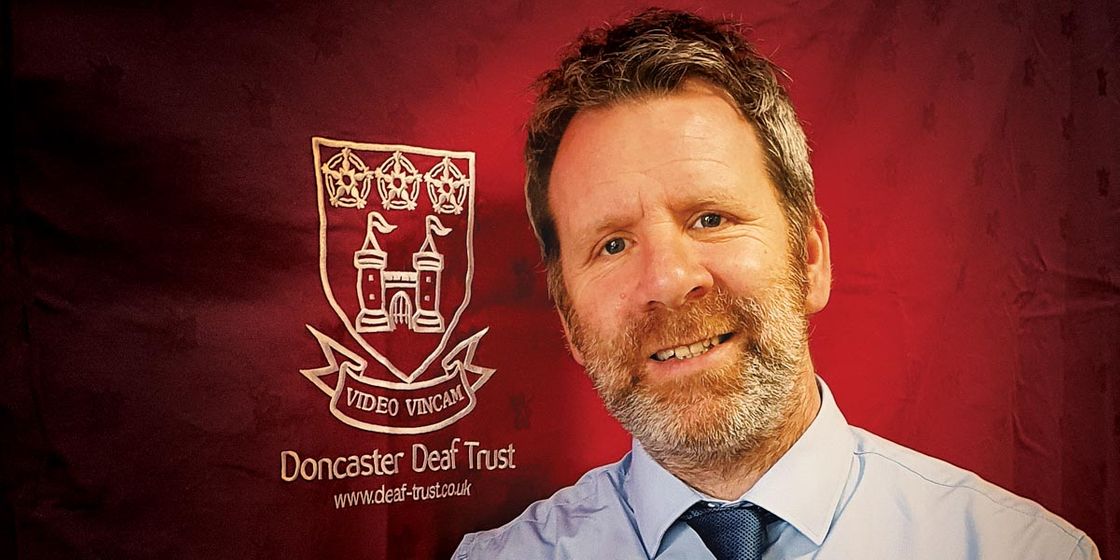 Alexis Johnson, Executive Principal of Doncaster Deaf Trust discusses his experiences of working in the Special Educational Needs sector.
This interview was conducted back in February of this year, before the outbreak of COVID-19 and some of the new challenges facing the charity and not-for-profit sector presented themselves.
Alexis Johnson is Executive Principle of The Doncaster Deaf Trust. The Trust's mission is to advance education training and care for deaf and hearing impaired children and adults, as well as assisting individuals with a broad range of disabilities and special educational needs.
Alexis' extensive strategic leadership and management experience in the Education sector varies across all age levels. Having undertaken roles in various provisions including that of Vice Principal in two Specialist Colleges and Head Teacher in an Independent Special School, his expertise lies in helping individuals with learning difficulties or disabilities. In this article, Alexis highlights the challenges the sector has faced over time and the importance of inclusivity and collaborative working partnerships.
Can you tell us about your career to date and how it has led to your current role?
Okay, so I've been involved in special education now for about 25 years and I started off working in a general further education College working primarily with those who had special needs or those who just have learning needs. At that time, when I first started, there was very little support for special education needs, nor access to adaptations – the idea of inclusion hadn't really come about. It was in 1996 I think, when the Tomlinson's report on inclusive learning changed all that. So, I started off teaching GCSE and A-level and access to higher education and then I was given a class to work with in a Portakabin in the car park who all had learning difficulties and disabilities and actually, that was how I learned.
I learned more about teaching from that class than I ever did teaching GCSE or A-level classes. It was more challenging because there was a much wider range of profiles in the class. Some had physical disabilities, some had communication difficulties and some had social and emotional mental health problems and so there was this real variety of individuals, their specific needs and learning styles. There were individuals who could access and complete GCSE level work, but there were others who could only do very low level reading and writing, so I had a real diverse mix within the group and it taught me a lot about how to differentiate something and make something accessible to all.
If I was teaching something in English, for instance, a comprehension task or some other topic from the curriculum, then I knew I had to make sure that I delivered it to suit all ability levels. I did this by introducing the topic, checking understanding and allowing those who were competent and confident to begin working on it. For others, I would need to break things down more, particularly with individuals with really low levels of understanding. Rather than quiz them with "What's this paragraph about?", I would look at how a sentence is constructed, which would involve more focus on identifying the difference between a verb and a noun.
It's really key in special education, you have to differentiate. No matter what it is, whether it's learning hairdressing skills or studying for A-Levels, you have to recognise that all people learn differently and if you have someone with special needs or a learning difficulty, those differences in learning styles are exacerbated.
So, we have to consider how we can facilitate challenges with learning and allow people access to topics within a curriculum or programme.
Inclusive learning then came along and, by chance, a role came up in that team for what was called a 'Basic Skills Coordinator'. None of the more experienced people in our staff room wanted to do it because there was no additional money attached to it. It was a situation where they turned to me and said "You're new, this is just right for you Alexis".
So, I took the role on and it then developed into a management role and then a position came up somewhere else and I went for it having built up some experience. And although I'd taught for many years, I began to move towards focusing on leadership and management around special education needs and how you do that within a college or a school. I ended up working for two different general FE colleges and then I went to a special college as a Senior Leader and from there I became a Vice Principle and then a Head-Teacher of a special school.
So, please tell us about your career to date and how it has led to your current role
It's really about understanding the diverse nature of the children and young people that you work with when they've got special needs because there's always a certain complexity to it.
For example, someone may have a primary diagnosis of being deaf, however, there may be other challenges and learning difficulties to consider alongside this. I've really worked to understand the nature of children, young people and the adults that we work with so I can explain to others what we're try to achieve and engage them. These people could be Local Authority Personnel, Social Workers or someone in the private sector. There's a wide array of people that you have to explain what you do to, and it's really important that you break things down and explain as clearly as possible, as there's often a lot of very complex jargon and terminology involved.
People hone into details straight away, I've worked with a lot of specialists over the years who don't break things down for people. Unless you know what you're talking about, it can be really difficult to speak to someone who isn't familiar with special education needs. I think when you get to my level in an organisation like this, it's about explaining things simply. Even people who work in mainstream education may not have a strong level of understanding.
Often, what happens is people in organisations will make assumptions like 'A deaf person can't do that' or 'A person with learning difficulties couldn't do that', so you're always working against the medical model of disability. What we promote here is the social model of disability, which is, as a community, we work to adapt to that learning difficulty rather than look at disability as an obstacle.
We need to look at our processes and the way that we do things in society and communities in general and say; "We can adapt this"; "That person can come along and do this and be included". So, you know the core mission really is to promote the social model of disability.
What attracted you to working at The Doncaster Deaf Trust?
It was a good ten years ago that I met with my predecessor and some of the staff here and I was immediately impressed with what they were doing. I've known that they've always been a high-quality service provider with a breadth of incredible services.
It's always had a very good reputation, so when the job came up I was excited about the prospect of applying because I knew about the potential and the massive opportunity to help deliver such a brilliant service.
I also saw it as a real privilege to take the role on, particular as my predecessor had been here so long (20 years). Despite the school having been running over 90 years, I was still only the 12th Head Teacher, which is testament to the investment and commitment individuals put into it.
The same can be said for the Chair and Trustee roles, the Trust has only ever had about 12 or 13 Trustees, and want to go the distance and stay on the journey.
So, how do you think the sector has changed and evolved since you started at the Trust?
It's changed massively over the years. Back in the 90's there was very little funding around for special education and it was almost like a closed shop, and was secretive in some ways. The funding regimes were different, there was no Ofsted when I first started, and quality checks were done by local authorities. In colleges, it was the 'Further Education Funding Council' which was a very light touch, not particularly vigorous or robust and it wasn't difficult. Then the introduction of inclusive learning, especially in further education, changed everything. Colleges had to become more inclusive environments by law and through the Discrimination Act and other legislation we started to see a real impact.
In the early noughties there was a lot of really positive things starting to happen in the sector. Special colleges were struggling, however, they made a deal with Ofsted that they'd be inspected every year which was a really good move. There was a real aim to raise the game and quality. Special schools have always been good, they didn't have the same issues as special colleges.
It was around 2009, when we had the recession, that things started to change again. The period up to 2009 was very well-funded and there were lots of funding opportunities, plenty of development initiatives around quality and provision around the curriculum. After the crash, all the provision and funding seemed to disappear. In particular, colleges, general FE and special colleges took the hit. The schools weren't as badly affected, they felt the impact but not as badly.
The numbers of individuals within special education started to decline as a result and were having to go through mainstream education. I'd say this was often to the detriment of the children's education. It's not been an easy ride, but I would say that nowadays, local authorities are looking at different ways of engaging with special educational needs and, as providers, we've had to operate more like businesses rather than like Charities.
Here at the Trust we've implemented more of a business model and looked at our approach to how we work with local authorities and that's been to everyone's benefit.
The decisions on placements or where a child goes are always varied. It can depend on a range of factors, but local authorities are trying to ensure that children and young people have the right provision. It's not an easy task as the health and inquiries pointed out, there's a problem in the SEN (Special Educational Needs) system that's not easy to solve. It'll take a lot of planning, coordination and partnership work and it's about looking at different ways of funding placements.
I really like the partnership approach, collaboration and partnership is a key strategic driver for us and especially me. I think it's the only way that you can grow and develop your provision.
So, what do you think the biggest challenges are in your sector currently?
It's definitely funding and partnership working. Again, whatever strategy we come up with, those core threads run through it. It's issues around safeguarding and quality that you need to get absolutely right, but that's a given. It's also how you develop your provision and how you work in partnership with those who fund that provision. The children will always present us with challenges, but we must be creative, adaptable and flection enough to meet those needs, no matter what we are presented with. Ultimately, it's working closely with local authorities and working out what the best partnership approach is to give children and young people the opportunity to benefit from special education. It's not 'one size fits all'. Special education is very personalised to each individual child.
Tell us about the work you have been doing currently, and what impact it's having on your local region or your students.
Our recent work has been about working with the Head Teachers and the Principals in the region for schools and colleges as I'm trying to promote collaboration and partnerships around special education.
We've got some fantastic schools and colleges in the region and we have some brilliant leaders and excellent examples of leadership. What I'm always advocating, or promoting, is the voice of special needs and all those in the high needs funding block. I'm trying to have an impact and I'm working at getting people to engage in conversations, dialogue and planning. I want to encourage people to have strategic vision around the promotion of special education, so that's why we're currently working with schools, local authorities and colleges to drive this.
We're trying to do this with a range of partners, there's the NHS and Sheffield City Region for example. It's around promoting the inclusion of those with learning difficulties into that bigger picture.
So, we've got things like the Specialist Employability Service as well that we're really trying to develop because of the impact that could have on those people who are currently unemployed or those employed but looking to develop their career. Again, it's all about engaging with a wide range of partners to get people to consider and include those who need that high level of specialist support.
We'll be moving out of DWP (Department of Work & Pensions) to look at other funding streams to support some of the work we do. To be included in DWP funding now, you've actually got to have a lot of money in the bank. To re-contract with the DWP we actually needed £20million, so we had to look at alternative options to find the funding.
Ultimately, we have to keep the service going so the individuals we support don't lose out.
What advice would you give to organisations or individuals in a similar position to yourself?
Keep up with communication at a strategic level with people like myself to get conversations and dialogue going, look at potential opportunities where you can partner up and do joint work. It doesn't have to be in the same arena, we could partner up with a Local Authority with clinical commissioning or with the NHS for example.
You know there's a whole range of people that we could partner up and work with for similar benefit where each organisation and the individuals that we serve get the benefit of the partnership approach.
Do you think your approach is quite unique, the fact that you're really open and not scared of sharing?
Yeah, I think strategically, people who back away from sharing and collaborating are going to miss out on this opportunity. If you are honest and open enough with somebody enough to say "Look, I want to work with you and to do this, we need to look at this way of funding it" you'll be on equal footing and can have great success. If you have those honest conversations about the financial element of things, that will stand you in good stead rather than trying to hoodwink people, otherwise you'll limit your ability to grow and access other services.
So yes, I think it's crucial. We are outward facing, we are open and transparent and we will always have a clear dialogue with people about what our issues are. There'll never be any secret about what we're trying to do and achieve, as it's for the benefit of those we serve.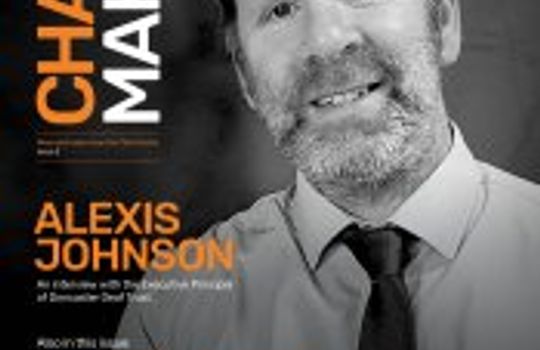 This article is featured in Change Makers magazine Issue 2
Share