What makes you unique?
Published: 16th November 2019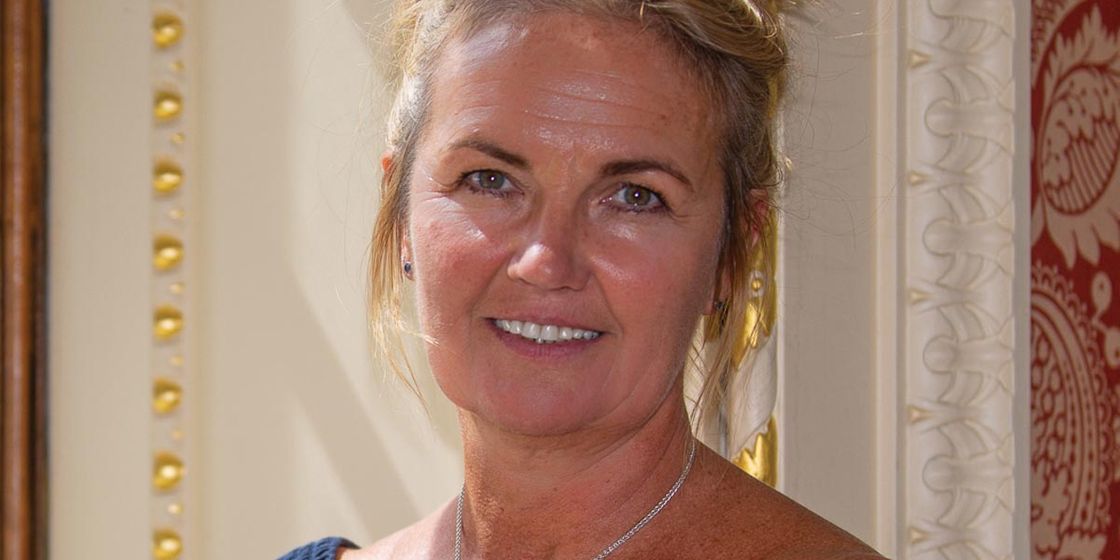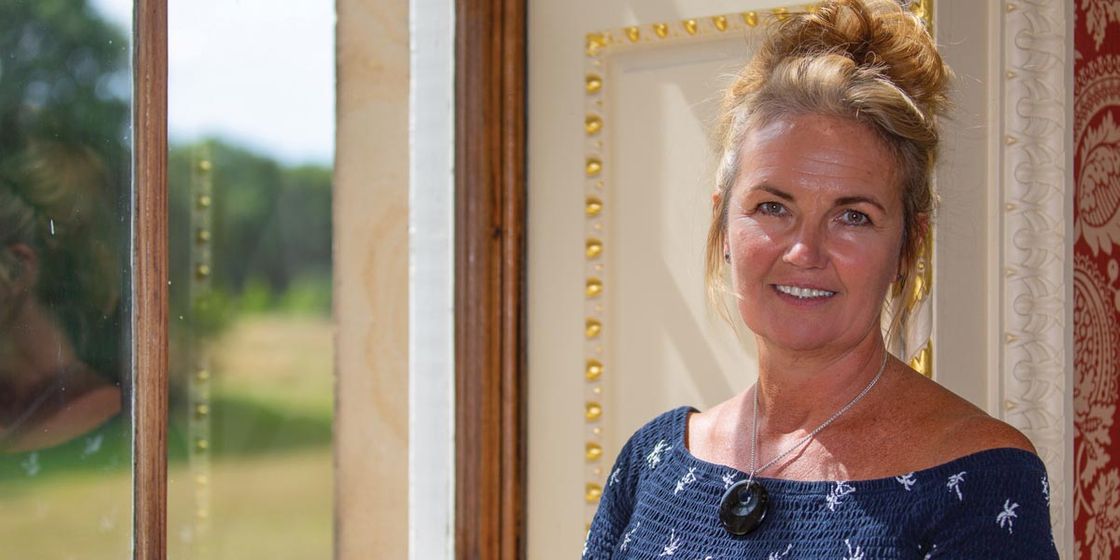 Sarah McLeod, Chief Executive Officer at Wentworth Woodhouse talks us through her career to date.
Wentworth Woodhouse is a Grade I listed country house in South Yorkshire. The original Jacobean house was rebuilt by Thomas Watson-Wentworth, 1st Marquess of Rockingham in 1735, vastly expanded by his son, the 2nd Marquess who was twice Prime Minister and has since had a long and illustrious history.
Appointed as Chief Executive in 2017, Sarah McLeod is overseeing the multimillion pound restoration project at the stately home. Until 2017, Sarah was CEO of Cromford Mills, leading the £48 million project at the World Heritage Site. She joined Cromford Mills in 2002 as Administrator for the Phase 1 Heritage Lottery Fund project and over the course of the next seven years rose to Visitor Services Manager, Assistant Director, Deputy Director and finally was appointed Chief Executive in 2009.
What would you say your biggest challenge has been so far?
The biggest challenge with this project is that we don't live in an ideal world! If we did, the process would be to purchase the site, develop a masterplan so that stakeholders are clear of our vision for the buildings, roll out the capital works programme required to regenerate the site and then operate it.
I suppose the big challenge here is that we are trying to deliver three of these things at once, working hard to build a multi-faceted business model including weddings, events, food and beverage, tours and other income generators; actively planning new uses for the site and managing a major capital works project all at the same time! Ideally the physical repair works on site would follow on once the long term plans had been made and the operating business would start trading once the restoration was completed. We simply can't afford to do things that way, it's just the way things have panned out on this particular project.
It's not impossible, but it is complicated, because the capital works programme is itself broken down into three different distinct phases of work, and all three of them are running at different paces. All three hares are running but at different stages. The challenge is the workload and doing all of these things at one time.

What impact do you think the restoration of Wentworth Woodhouse will have on the region?
I think it will have a considerable impact – right from the very start we have been working on really understanding what our core values are and how those values will run through everything we do in terms of how we develop the site. What's key to what we're doing here is the wider regeneration of the area. It's not just about this site, it's about the benefits that it can bring to the wider region of Rotherham and South Yorkshire. As a part of that, we're looking at training, work opportunities, and access for people with disabilities, trying to engage people with disabilities in work and in training and heritage skills training.
All of these things are at the forefront of what we're doing, as is community engagement, really making sure communities around us are involved in the project. This project won't work in isolation, it will only work successfully if all the communities around us buy in to it with us and see the benefits. So it's about minimising the negative impact of a big development, and maximising the positive impact to the community.

What originally attracted you to a career in the not-for-profit sector, and how has that evolved as your career has progressed?
I actually dipped my toes in the water of not-for-profit years ago. I went to work for Toynbee Hall in London for a short while when I was starting out in my career, so I got a little bit of experience in the third sector, but then moved on to the commercial sector. I think that, I'm not particularly motivated by money, but I am really motivated by impact and change, and I think it's possible, particularly in the Building Preservation Trust (BPT) arena, to make a real difference, not just physically to the buildings, but to the communities around them. I think that's what really grabbed me once I got involved in heritage regeneration in my thirties. That motivates me far more than any big commercial CEO salary.

What do you think are the biggest challenges that face organisations within the not-for-profit sector?
Without any question it is finance, funding, and resources. The thing with third sector organisations is that they are incredibly resilient, and they're incredibly efficient. In fact, third sector organisations have far more in common with the commercial sector than they do the public sector. And I think that they are brilliant at surviving and functioning on very little. But it's really hard work, and it really is exhausting – it takes it out of an organisation when you're struggling year-on-year-on-year, and I think it's always the way in the third sector. It's really hard, and this extended period of austerity has impacted greatly on charities. People start reining in their spending and one of the first areas they rein in on is donations to charities. I think that in times like this it's really tough, but having said that,third sector organisations keep going and should be hugely admired for their ability to survive often on fresh air!


There must be a great number of difficulties in trying to raise funds for a heritage site with strong competition from other charities and sites across South Yorkshire. Could you discuss these in more detail?
I think that it's really important to understand that this is much more than a heritage project, so in terms of competition for funding from other heritage sites, I don't see this as a pure heritage project. Of course it's a Grade I listed building so it's an incredibly important national treasure, but it has a much wider remit than that. I think in order to try and fund the project here we will look to a range of different sources, and that will include regeneration funding, education funding, skills funding, jobs funding, all across a number of different sectors so, it's not just going to be heritage. Disability funding as well. I think that the project here is unique, and we have an opportunity to do something that's not been done before in this country. How often do you get a stately home as a blank canvas? So, I think we have a unique opportunity to do something really exciting and multifaceted. Having said that, I think one of the key things with a project on a scale such as this, is that it's really important that there is a very strong ethos to it, and a very strong vision that has all of our core values running through it so we don't end up with a big jumble sale of a project. A big, mixed-use project, lots of different activities and lots of different uses, but nevertheless it must have a very, very strong identity of its own, and getting that right from the start is going to be really important. The heritage is the linchpin that all of these things hang from, but it is about upskilling and education, training, and regenerating this part of South Yorkshire.


As a female CEO, do you feel any additional pressure, both from external bodies and internally, to perform at a high level?
No. In all honesty, I don't. I consider myself to be a feminist actually, but I don't feel additional pressure because I am female. I know some very good CEO's in the heritage sector, and a large number of them are female, in fact, probably the majority of them are female, and I think that women are, without wanting to generalise too much, very good at multi-tasking. I think when you are running a big complicated project like this, you need that, so it doesn't surprise me at all that I see lots of successful female CEO's running big, Building Preservation Trust projects. There are some really, very good CEO's out there and I think it's true that women perform very well in this kind of environment.

How important do you think the role of a Trustee or Non-Executive Board member is for a project like Wentworth Woodhouse Preservation Trust (WWPT), and what are the main qualities you would look for in a new member?
Critical. Absolutely critical. It's a very different role to that of being a Trustee of an established charitable trust or established, operating charity. I think that, when you are running a major, multi-million pound regeneration project like this, and your resources are very limited – we have very few staff here – the role of the Trustee becomes far more hands-on than it might do in a traditional charitable trust. They're non-execs, but I rely on them and their expertise, so it's important that we have the right skills on the Board, because I need twelve people on the end of a phone who I can call on and ask for advice, knowledge or guidance, because we can't afford to have all those experts working for the charity. I think it's a much more hands-on role than perhaps you might normally see - it's so much more than meeting four times a year, but so much more rewarding too.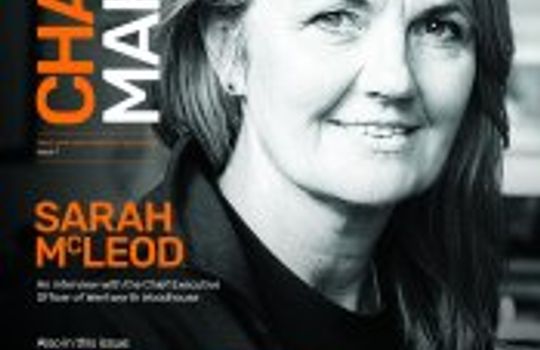 This article is featured in Change Makers magazine Issue 1
Share