What makes you unique?
Published: 1st April 2021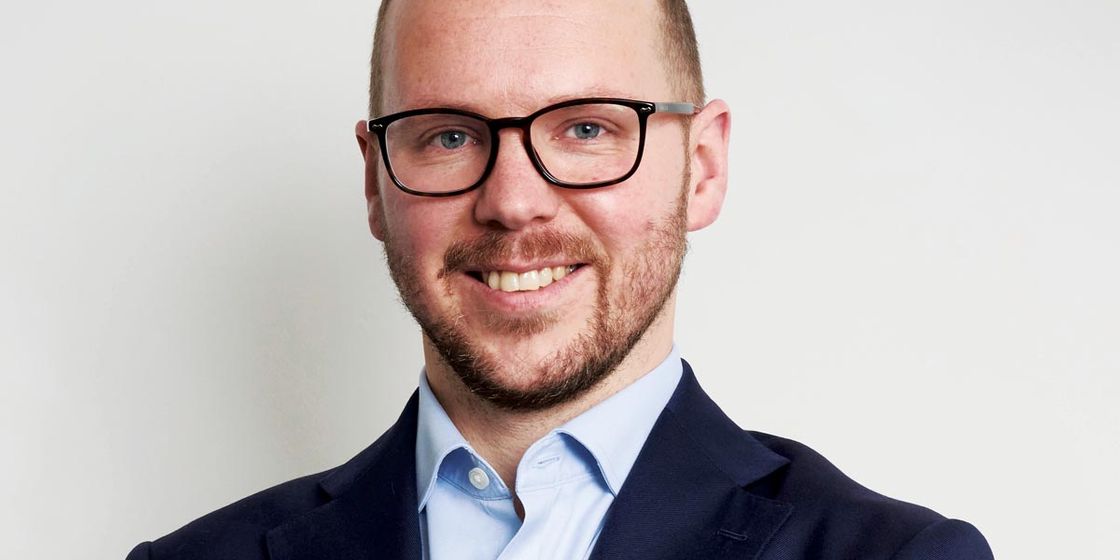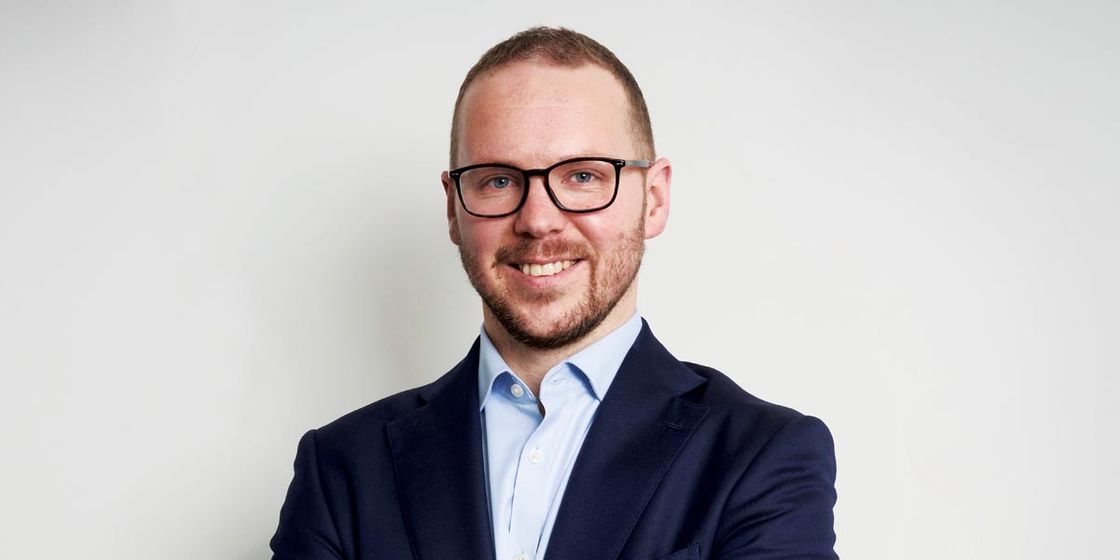 Q&A with Michael Rice, Investment Director, Elaghmore
Sarah Simpson, Brewster Partner's Office Managing Partner for Leeds and Senior Recruiter for Executive Search & Interim, caught up with Michael to discuss what makes him unique.
Michael qualified as a Chartered Accountant with EY having studied history at York University. Following nearly a decade at Endless LLP in Leeds, latterly as a Director, Michael then spent time in a variety of interim MD/CRO roles supporting transaction and turnaround activity in UK mid-market businesses. Michael joined Elaghmore with a particular focus on deal origination in the North of England.
What lead you to choose a career in accountancy?
Truthfully, I was never planning on being an accountant or gaining an accountancy qualification! I had actually had an Army 6th Form Scholarship having passed Officer Selection at 17 but a combination of knee injuries and being diagnosed with leukaemia after University changed all that.
Whilst I was recuperating from leukaemia I completed a Masters degree to keep my brain busy and to do something I enjoyed, but I knew that my three years of history degree, rugby and cricket probably weren't the best springboard to a career. Looking back, I had made the decision that I needed to get a job that offered a qualification, potential routes for career advancement and that, honestly, was reasonably safe and stable as at that time I'd had enough volatility for a while.
For me, applying to the Big 4 was about opening up interesting opportunities rather than a long-standing dream. Having applied to a couple of the Big 4 (I won't say which ones I looked at but didn't like the look of!) I was fortunate enough to join EY.
Was it always your plan to go into Private Equity (PE)?
No, but what was obvious to me about the roles, whatever they were, in EY was that although I was progressing well it was too narrow for me personally. There were a range of experiences, but these were not hands on enough in real business scenarios for what I wanted.
I was on the Accelerated Leadership Programme at EY and a former colleague (and still friend) Victoria Price recounts the group session where my 'problem to share with the group' was that I was thinking of leaving. I don't think that's what it was supposed to be for!
Having decided I wanted to pursue a career outside of the Big 4 I knew I wanted to be part of real businesses rather than just advising. To be able to add value and to work with genuinely entrepreneurial people in challenging transformation situations. It was obvious to me that PE was able to offer these challenges (and reward to go with it) and, in the end I only actually applied for two roles – one of which was at Endless LLP. Looking back, this was a fantastic move and role – the Endless story speaks for itself.
How did you find the transition from Big 4 to PE?
It's a huge culture shock in some ways, you go from big teams, lots of support, processes and structure to quite a freeform 'self-starting' environment.
There's another interesting dynamic in that most people move at Manager/Assistant Director level from Big 4 to PE and can often be thought of as reasonably senior. You then go to the bottom of the pile in a PE House and there is an interesting conflict between the performance requirements verses the reality of being junior again. There is a high level of expectation, you just have to be confident in yourself as well as being respectful of starting a whole new learning journey.
The other factor that is pretty relevant to people looking at this career move a decade on from when I did, is that PE is generally not as advanced as Big 4 in regard to ESG, family friendly policies, hiring equality etc. The industry is getting there but there is still so much work to do – it is just worth being aware of potential for culture shock for a new mover.
Is there anything in particular about your role that you enjoy the most?
The people I work with. Whether that be the Elaghmore team, the Portfolio businesses or the Advisor community. These are all interesting, switched on people who are not only good at what they do, they care about it too. There are challenges but there is support and also friendly rivalry, even amongst the PE houses I talk to on a regular basis.
It's hugely rewarding to see businesses go through major transformations, usually for the better, whether that be over two, three or five years. Whilst what we do is pretty much never straightforward, it's great to see a successful journey.
What attracted you to Elaghmore?
I had known the Founding Partners, David Manning and Andy Ducker for 10 years, having worked with them on a few investments whilst I was at Endless. I knew their style and what was important to them. They've always been great leaders in businesses and involved in interesting investment situations and I knew their values and ethics mirrored mine.
Elaghmore is a relatively young business; evolving and looking to the future – getting involved in a business at this stage is hugely exciting as you get to be a part of a growth story, not joining something established with lots of set ways of doing things.
The final thing I would say is that we get to make a difference – we invest in a lot of quite challenging or change situations and you see a real impact on management teams, business and therefore also wider communities through the success of this work.
Have there been any hardships throughout your career that you overcame that you can share with our readers?
PE doesn't always go to plan, particularly when you're working in challenging situations as I have done for most of my career. You are personally linked to those situations – the investments matter, as do the large numbers of jobs that can be potentially involved. It can be quite emotionally charged and it can be easy to make rash decisions.
Ultimately there is a real balancing act between what's right for the investors and the business – usually these go hand in hand as it's easy to make a reputationally damaging decision to recover a reasonably small amount of money. It's most often the right decision to accept that things don't always go to plan. You need to learn from it and move on.
The other final point I would say is that I haven't always got the balance between work and family life right and this is generally more challenging in PE than many other industries. What I would say is that, it is changing, that expectations and the realities of younger demographics coming through are now having an impact, and that it is important to make sure you get the balance right so you are still happy and enjoying it all.
What are your biggest achievements to date?
Although I have been involved in a couple of dozen transactions in the last decade, the handful of genuine 'rescue' deals where I have been part of a team delivering a solution to save a business, then turn it around and eventually bring it to a profitable and sustainable future are the ones I'll always be proudest of.
The fact is that my roles have been directly linked to saving and creating jobs, generating tax income for our society, creating growth and opportunities for individuals and, ultimately, value for our investors – who, whether at Endless or Elaghmore are all institutions investing our pension money, supporting charitable causes or investing in young peoples' educations. I'm pretty proud of that.
On a personal note, coming back from a pretty hardcore medical diagnosis, having a family, friends and a (to date) successful career is something I am incredibly grateful for. I'm always careful to make sure I reflect on this when things are tough.
What advice would you give your younger self if you could go back?
Don't be too hard on yourself. Things will go wrong – trust yourself and those around you. In addition, actively seek out situations to work with people you like and trust and where you enjoy most days. If you're not getting this, be bold and move on.
Finally, what advice would you give young accountants wanting to follow the same route as you?
Enjoy what you do.
Work hard, take risks, be curious – find opportunities and ask questions.
Invest in yourself to achieve – make sure you're always learning, trying new things and keep moving forward.
Show gratitude to those who help you and, when you are in a position to do so, always offer your help and assistance.
Your network is everything, along with your reputation. Look after both.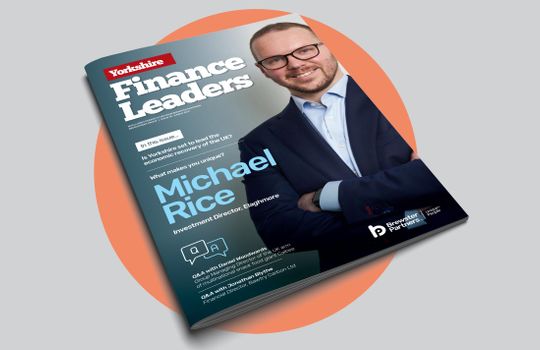 This article is featured in Yorkshire Finance Leaders Magazine Issue 18
Share