What makes you unique?
Published: 12th February 2021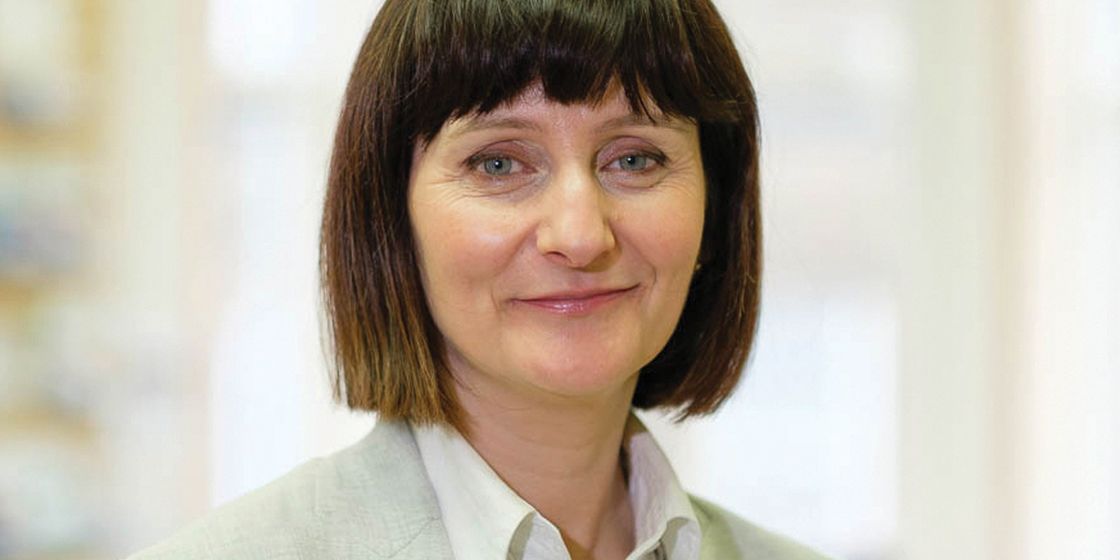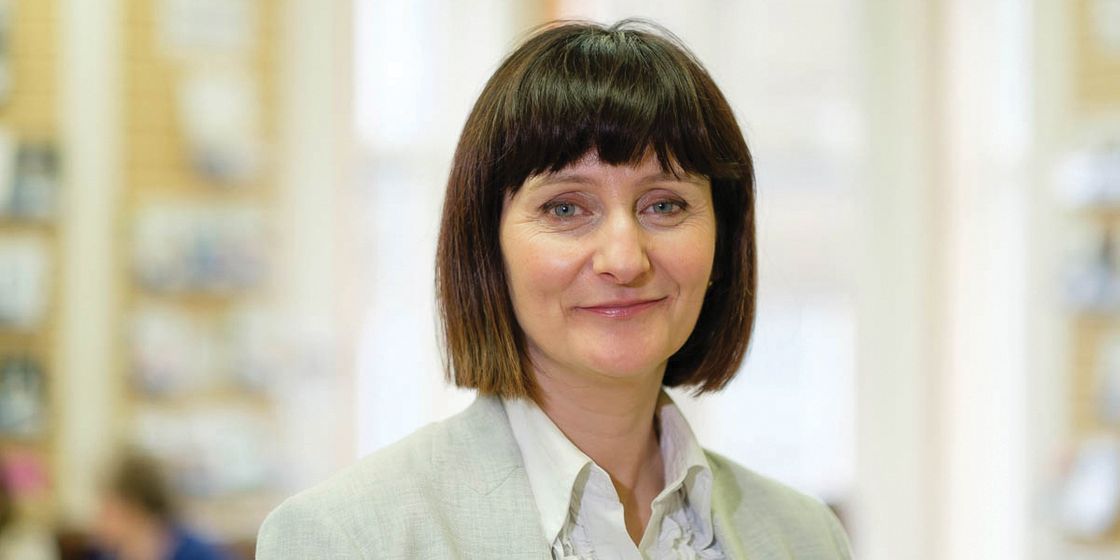 Samantha Dixon, CEO of Weston Park Cancer Charity discusses her career to date and the work that the Charity does in and around the Sheffield region.
Samantha is an award-winning Charity CEO with a diverse 20+ year career in charity leadership positions. For the past seven and a half years, Samantha has led Weston Park Cancer Charity whose primary purpose as a charity is to help create a better life for those living with, and beyond, cancer in and around the Sheffield region.
Can you tell us about your career to date and how you got to where you are now?
I graduated in 1992 at the height of a recession. Most of my friends went onto graduate schemes in accountancy or law. I too got a place at Law School but I knew it wasn't really for me. The problem was I didn't know what was me!
I had never considered the voluntary sector. It wasn't promoted to graduates, or professionalised, in the way it is today.
I started studying with the Chartered Institute of Marketing and got some post-graduate qualifications through them. I then went to work for ABB a large global engineering company in a business development role but it didn't feel the right fit for me – I didn't gain any job satisfaction but I had no idea what alternative there was for me.
In 1996 I had my first child and went onto maternity leave which is when I started doing some voluntary work for Barnardo's. Although it only involved putting Christmas raffle tickets into envelopes I became interested in the work of Barnardo's, so when a job appeared as a corporate National Account Manager with them I went for it. The cause appealed as I had learnt about the work of Thomas Barnardo and I thought I had transferable skills from the private sector, even though I knew little about working for charities.
I was delighted to get the job which involved developing partnerships with companies such as Mars, Gap, Butlin's, Barclays and setting up cause-related marketing campaigns and corporate partnerships with them. It was my first foray into the voluntary sector and I loved it, staying for three years. It was my first real experience of a sector in which there were viable professions and that a 'values-based' organisation gave me more personal satisfaction than I had hitherto experienced.
We then moved up to Yorkshire in 2002 and I took a commercial role at Age UK, raising income for Age UK Rotherham, which, at the time, had a turnover of about £1m per annum. I then went to the Prince's Trust, originally as Head of Commercial Development for Yorkshire and the Humber, and then various other roles following promotion. I became the Regional Director for Yorkshire and The Humber which involved supporting 5,000 young people each year and ensuring the business for the region ran smoothly.
Eventually I was made redundant and my last role before I left was as Director of Fundraising for Countries and Regions. I had quite a varied career, moving from a commercial role to wider operations and leadership, I really loved it and gained a lot from it.
I came to Weston Park Cancer Charity seven years ago as their Chief Executive. When I arrived I found a fairly homespun but well-loved charity brand – it's fair to say it has now grown significantly in size and scope. When I first applied for the position, I didn't really know a lot about the work of Weston Park Hospital (who as a charity we support) but I soon found so many people who had such positive stories to tell of loved-ones supported at the hospital or even stories of their own treatment – there was such warmth towards the cause. I realised then what a powerful brand the charity had but also that it was not fulfilling its potential and, as a marketeer that was something I could do something about. Over the seven years I've been here we've grown significantly, partly organically, but also through takeovers. In fact we are about to complete our second takeover, which will give us a new set of services supporting cancer patients and their families in Chesterfield and I'm really proud of that.
Despite Covid-19, we are still trying to improve the lives of cancer patients across the region and we have an ambitious five-year strategy. It was written prior to Covid-19, but it's still valid and relevant, possibly even more so. We aim to support a total of 47,000 people over the next five years to 2024, a significant increase on what we were doing before.
Can you tell us a bit more about the work of Weston Park Cancer Charity?
We're a regional cancer charity supporting those across South Yorkshire and North Derbyshire. Research shows that one in two people will develop cancer in their lifetime, a figure I still find staggering. We want to create the best life possible for those affected by cancer, whether that's a patient or whether it's someone looking after somebody with cancer.
Each year we raise approximately £3 million and we then invest in high- quality local cancer research, and improving treatments and creating support. The main way in which we provide support is through our cancer support service, which is currently based at Weston Park in Sheffield. Due to Covid we have had to temporarily reduce the number of services we can offer and also the way these are offered – more digitally -provided services or via telephone but no group activities.
If you are affected by cancer in any way you can call us, Monday to Friday, 9am to 5pm, where you can speak to, a qualified health care professional such as a nurse or a radiotherapist , employed by the Charity. Our team can help you with whatever concerns that you've got about cancer. We also offer welfare advice (you can get support from a welfare advisor who can help you get the right support regarding your finances) mindfulness, legal advice, emergency grants to name a few. Essentially, if you are affected by cancer and you have concerns get in touch and we will provide specialist, expert support for free.
Do you fund Cancer Research?
There has been a lot in the national press particularly about recent concerns in the reduction of medical funding due to the Covid-19 pandemic. Many people don't realise how much medical research funding is supported by charities – they assume it is all funded by government or the NHS. As research charities have had their income reduced they have had to make decisions to reduce the amount they invest in research. It has brought to light how precarious the funding arrangements are for a lot of the important research we undertake as a country.
About half of our annual expenditure goes towards cancer research. Sheffield is a world-leading research centre for some kinds of cancer research such as bone and breast and we are delighted to be contributors to the work of these teams in the university and hospital. What still surprises me is how many people approach the Charity wanting to support cancer research and their reasons for doing this. They may themselves be cancer patients or they may recently have lost a loved one but their desire is for future generations not to be affected in the way that they have been, for other families not to suffer in the same way. They feel that, by donating to us to fund cancer research they are affecting change for the future, which they are. I am still surprised by how altruistic people can be in these circumstances.
Although we do fund some research which takes place in laboratories, the majority of our funding goes on clinical trials. A clinical trial tests new treatments, ways to reduce side effects of treatments and to control symptoms. A clinical trial may benefit the patient themselves or it may help to bring the drug onto the wider market and available on the NHS. So, if you live in our region you may be invited to take part in a clinical trial taking part at Weston Park, part-funded by our charity. I always say though that we have a very 'Yorkshire' approach to our successes in Sheffield, but certainly in relation to the cancer research which is being undertaken – let's shout about it some more!
What do you love about working in the sector?
Trite though it may sound what spurs me on is the thought that we're actually making the world a better place; I'm not so worried about lining my own pockets or those of share-holders. The sector attracts people with a similar outlook and values-base and if that's not you, then it's probably not the sector for you.
Many people think that working for a charity must be easy but it's not – it's a complex business. Unlike a company, who might just be focussed on making a profit, we have to consider how we make money but then, most importantly how we spend it to have the greatest effect on those we set out to support. It is a quite complicated and intricate thing to balance. I also feel that fundraisers have a very tough job and have to be highly-skilled at what they do, as well as highly motivated. Selling a product is one thing, selling an intangible is known to be more difficult. Selling an intangible from which the buyer is probably not going to benefit personally is the most difficult – that's what a fundraiser has to do. This is against a backdrop of reduced income and stagnant public trust in charities. Recent research by NFP Synergy, sector leaders in this type of thing has shown that, generally, the size of the giving public has declined since 2010 and that this decline is likely to continue. Whilst the onset of Covid hasn't helped matters there is a bigger reason I think. Many organisations, like Weston Park Cancer Charity, have responded positively during the pandemic, ramping up delivery through increasingly imaginative ways, despite a significant downturn in income. During the same period, public trust in charities has stagnated and the number of people who can recall a charity which has responded to the pandemic is low.
This can be partly explained by the fact we are quite a disparate sector lacking a membership body that champions our cause, engaging with government and the media, fighting for our corner. The ironic thing is that as a sector, we're great at campaigning for other people. We're fantastic at shouting about all sorts of inequalities which others face, but when it comes to actually standing up for ourselves and saying, as a charity sector, we do make a difference and supporting us is important, we're not very good. Frequently charities are the safety net to so many people in society and we need to market ourselves much better.
Can you talk us through how you support families too?
There's a few things that make us special as a charity when it comes to support. One is that you can access a qualified health professional, and have a call on the phone. We don't ask for an appointment, you ring us, and we might have to call you back in a couple of minutes, but you'll be able to speak to somebody and put your concerns to rest.
What we find is that there's a lot of support generally, for the patient because they are the subject of treatment, but actually the carers are the people who are getting up in the night to help with things, taking people to appointments, taking a lot of the emotional burden. We do have a Carers group at the centre, but our support is there whenever it is needed. Often carers just need to unburden or talk through difficulties and we will be signposted for support.
How do you advertise what you do to ensure people utilise the services you provide?
It's been quite challenging through Covid because this is the time that we should be there for more people, but a lot of the channels of communicating with people aren't available, such as just walking past a poster or being signposted from the hospital, so we've had to be quite imaginative. Our marketing team has been more crucial than ever before. For the first time we've done some radio advertising and we're really grateful to them for their support.
A lot of our marketing focuses on telling people that support is there for them and they can pick up the phone. We're trying to be as imaginative as possible at making people aware that we're still open for business as we're aware that they're probably needing our services more than ever. The marketing team have been doing a great job, certainly on social media where we have been running a campaign on Instagram about Breast Cancer Awareness Month. Their value has probably increased significantly for this period and I'm glad to say I think it's become much more professionalised.
The standard to which we work has had to increase because there is so much more scrutiny of charities. Everything is now debatable as to whether it is necessary or effective as we are scrutinised by the fundraising regulator. We have to continue to raise our standards which is the right thing to do because we are custodians of people's money, and we are working for vulnerable people.
I think the sector is getting really big and we have a lot of smaller charities that are struggling to survive. These charities are at times just trying to get enough money in to pay the rent which makes you question whether they are able to do what they were set up to do. I think there'll be some changes as a result of Covid-19 in the sector going forwards. I would say overwhelmingly, that my views of the sector are much more positive than they were previously but I think there's still so much more that could be done. My biggest bugbear is that is that we just don't seem to stand up when we take a beating in the press. Whether it's about executive pay or whether it's about fundraising techniques, we need to fight so people look at all the great things we do and the impact that we have. Look at the people that we help that otherwise wouldn't be helped, we need to amplify that message.
We're lucky in Sheffield, in that we have quite a large proportion of graduates who will stay here, certainly for their first and second careers. We have the opportunity to get some really bright people working for us. The challenge for us as an organisation is making sure there's a career pathway for them and development opportunities so that they keep ahead of the game and we continue to get the best out of them.
Working for a charity is difficult. You're dealing with emotionally challenging things on a day-to-day basis and whether you're a fundraiser or a nurse, people are telling you their story about why they are there and it's usually heart-wrenching. We at Weston Park certainly have a very good team spirit, so we kind of celebrate our successes.
I think the other thing that we could get better at as a sector is working in partnership. If people are giving a pound, it's better to know that charities aren't fighting one another to get that pound. Ultimately we need to find a way for organisations to work together with the client in mind. We at Weston Park have a working partnership with a couple of other local charities and have a brilliant relationship with them. One of these partnerships is with Age UK in Sheffield.
They have a fabulous service called the 'Independent Living Coordinator Service', but they struggle for unrestricted money. We have the ability to fundraise, but why would we set up a service that they're already doing brilliantly? So we work together to help fund their service which benefits older people, older cancer patients and helps individuals make the necessary adaptations to their homes to give them independence.
After a challenging and eventful 2020, what will be your focus going forwards?
Last year was supposed to be a transformational year in terms of income, partly because it was the 50th anniversary of Weston Park Hospital.
We had so much activity planned and a number of mass participation events which weren't in our calendar previously. As Covid-19 struck, the opportunity to run these events disappeared straight away taking with it the quarter of a million pounds we would have generated.
Whilst that's not brilliant, what we're focusing on now is how we come out of this year in the greatest shape we can. It's been a real challenge but it's allowed us to kind of refocus on what we should be doing in the future so there's learning from that. For me, the most important thing for our charity is our people and that means keeping them well so they can support our clients. People are working so hard, in quite isolated environments sometimes and they're listening to quite challenging stories from people all the time. We really need to ensure that we keep our resilience levels up, continue to look after our people and make sure that they are always feeling supported.
What advice would you give to somebody?
I would say, don't go to work for a charity thinking it will be something 'nice to do' and that it will be easy. Do your homework, because this is it, these roles can be challenging, there'll be rewarding, but you need to go in understanding what's expected of you really. But that you can make a career out of it, you can really make a difference to the communities that you live in and go home with a real sense of satisfaction at the end of the day. I would say make sure that if you want to learn and develop, make sure that you're talking to the organisation you work for, and see what they can offer and if they have the right opportunities. It's probably something we're not quite as good at still as a sector.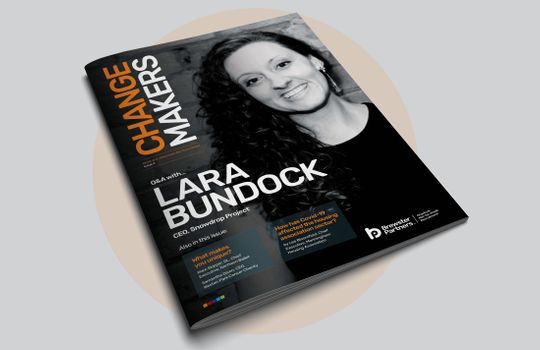 This article is featured in Change Makers magazine Issue 4
Share