What makes you unique?
Published: 4th November 2020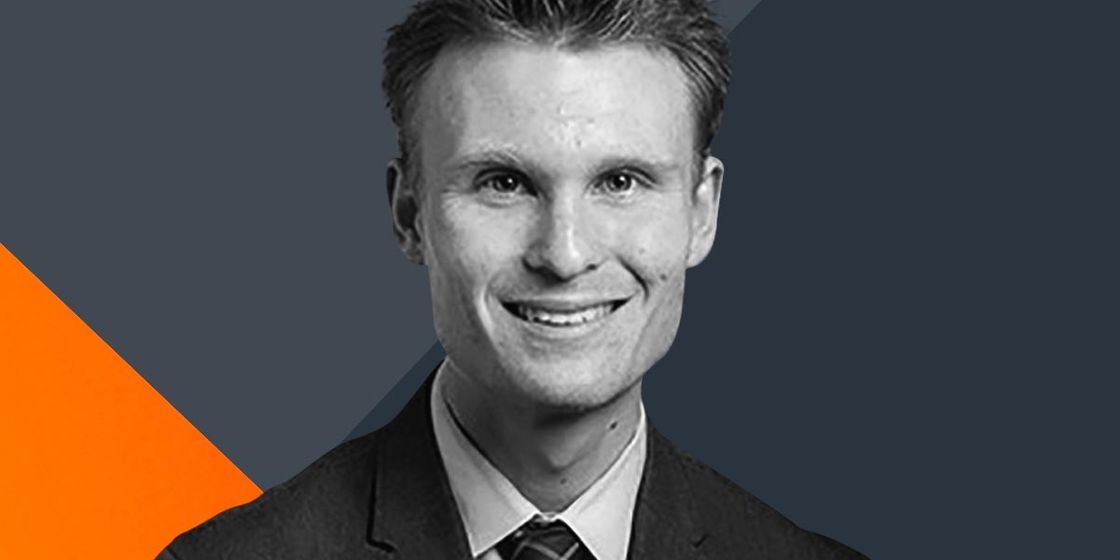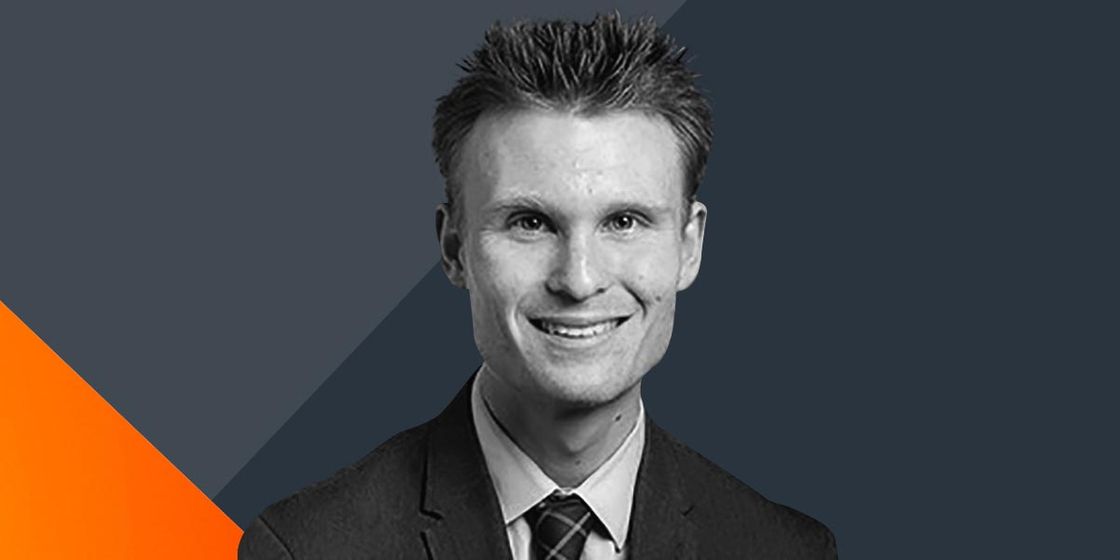 Q&A with Thomas Mather, ACA, Group Financial Controller at British Steel
Thomas is an award-winning Big 4 qualified Chartered Accountant with Industry experience in turnaround, restructuring, transformation and M&A.
A now permanent visitor to the north, Tom began his professional career at EY in Hull before moving to KPMG as an Audit Manager. Since leaving practice, he has worked in challenging environments centred predominantly around business turnaround and restructuring, which has provided the opportunity to really develop hands on business skills.
Outside of work Tom is a keen sportsman and enjoys visiting new places whilst trying to build a personal property portfolio.
What lead you to choose a career in Accountancy?
I have always been interested in finance, business, numbers and money. However whilst at school, I initially wanted to do a career in Retail Management. At 16, I got
a job working for McDonalds for two years whilst I did my A Levels, although that position was great fun it made me realise that I could do something more challenging.
That is when I first decided to go down the Accountancy route. I finished school in 2012, which was the first year that the tuition fees went up to £9,000 a year and I thought that was a lot of money for something that I never really wanted to do. I wanted to learn on the job and that is when I started looking at school leaver or non-university routes into Accountancy.
I ended up at Ernst & Young in the Hull office where I trained for five years. I moved up North to Hull as that was one of the few places that EY were trialling the programme, it was the first time for a while that they did a non-university route into their firm. I picked EY over the other Big Four, I had done insight days at some of the others but I decided that the people at EY were the ones that I clicked with the best.
How did you find the transition from Big 4 into industry?
I did six and a half years in Audit across EY and KPMG, both had their pros and cons but I was definitely ready to leave. I had been thinking about it for a few months and I was at a point where I'd had enough of Audit. I got a little disillusioned with the way Audit was going and no longer thought it was fit for purpose. Having been an Audit Manager I didn't want the roles above me and I thought that Industry would prove to be a bigger challenge so I decided to leave.
The transition wasn't a shock coming into Industry as I expected it was going to be different. I knew there would be fewer social events, with less travel and less hotels etc. and generally speaking, I'd be working with an older and wiser set of colleagues as most people in the big 4 are in their 20's. It is a different age range in industry normally, so industry has been a totally different type of experience.
British Steel is my second company outside of practice, the first one was at Clugston as the Group Financial Controller. That was a very challenging role, working with ex colleagues from KPMG for the best part of six months, where we worked on a turnaround programme, unfortunately ending in administration in December of 2019. It was enjoyable but really hard work. In industry there is not the same process to follow and there are minimal support networks like in the Big 4. No one is really double checking/reviewing your work. Therefore it is up to you to go and find that support if you need it. You learn a lot in industry, you get the exposure and you really get to understand what you do and don't know.
What attracted you to British Steel in the first place?
I relished the challenge that British Steel presented. The company was in liquidation when I started as an Interim and they had a number of buyers that were interested in acquiring the trade and assets of the company. There was a successful takeover in March 2020, with a Chinese company acquiring the trade and assets of the liquidated company.
It was exciting to go from a turnaround/ restructuring/administration type of environment into a distressed company but that was about 10 times bigger. I have spent quite a fair bit of time rebuilding the finance team – a lot of people left during liquidation. So the focus has been on trying to find the right skill set and fit for British Steel.
There's a big challenge around cost savings as well as transformation programmes such as insourcing of key contracts, technology improvements and trying to change the way processes are done within the business. Being part of that Senior Management team and being involved in all of these things is what makes the role exciting.
The people are one of the most appealing things about British Steel. Despite some challenging times recently there is a very positive, hard working culture with a good set of values and they look after their employees. The new owners have come in with that people ethic – as an example, they paid an all staff bonus in July.
What challenges do you think the business will encounter in the next 12 months?
We are working on revolutionising and developing the technology that the business uses. This will help make the business a lot more efficient and give a lot more visibility on processes, costings and the way things are set up. There are some very exciting Capex projects such as the new power station which is being purpose built on site in Scunthorpe to power the site.
Coronavirus is a challenge itself. It puts pressure on trading. We had lower trading levels the last six months because of Coronavirus. Our customers were shut down in some countries so they weren't placing new orders. Things have started to pick up but it is still very difficult to see where we will be in the future.
The other major challenge is Brexit and working out what will happen if there is a no deal Brexit as of the 1st Jan 2021. That is a big deal for British Steel as we sell around half of our stock into Europe. If you have such a huge amount you are selling into Europe, particularly into the Automotive Industry, are you going to be competitive enough? What are the tariffs going to be? Are the customers going to still stick with you? If it is going to be a no deal and you go on to world trade organisation rules, there will inevitably be tariffs. It all depends on what deals are brokered between UK Government and European Governments.
If we are not very competitive in Europe, at that point we have to presumably become more competitive on home soil because I assume there would be tariffs for companies here to import from Europe. This will then create more demand locally but then you need that sort of certainty sooner rather than later to work out what your strategy will be going forwards. So in essence, the Brexit challenge coupled with coronavirus presents a tough environment!
What advice would you give to a young accountant just starting out?
The first obvious piece of advice is to go and get fully qualified if you can. I think all the main qualifications are good and I don't believe that one is better than another. Go and get as much experience as possible, whether you start in practice or industry. In practice you can work with different sets of clients or go into a different service line and work with different people. If you are working in finance within Industry, it's great to get out into the business and maybe look for commercial and operational focused roles/departments. Not only will this give you a better insight to the business world, it will also give you a broader experience within finance and this in turn can help later in your career when you are wanting to specialise or focus on a certain path. Do you want to be an Audit Partner or do you want to be a Finance Director? You are not going to know the answer to that at 16-21 until you start getting that experience.
I would also advise to try and build as much of a network as you can and the earlier you can do that the better. Although you might just be starting out and not know what value you can bring to other people in the network, the more professionals you connect with will inevitably help you later down the line. Whether they be in Law, Banking, Accountancy & Finance, Recruiters or with the Accountancy Institutes etc, being known within a network can really help you and help others with your careers and professional development.
What do you consider your largest achievement in your career to date?
An obvious one is qualifying but I think everyone would say that, I wouldn't say that is the largest achievement because if you're an accountant it is probably expected that you should be qualified! An individual thing would be winning the Student Charted Accountant of the year in 2015 in Humberside which was something that I didn't expect to win. It happened because I got involved in different things at EY and that set me apart as well as getting through my exams. At that age and at that stage in my career, to win something like that felt quite special and a big surprise. Along the way there has been lots of little things but that's the one that I am most proud of.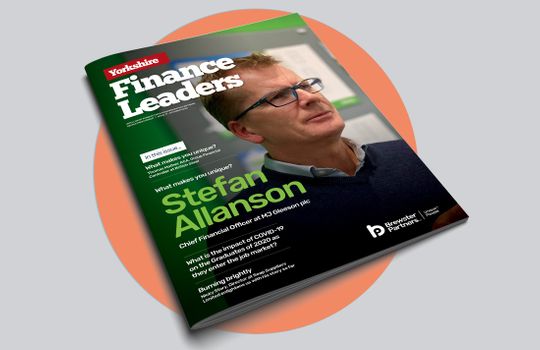 This article is featured in Yorkshire Finance Leaders Magazine Issue 17
Share