What makes you unique?
Published: 4th November 2020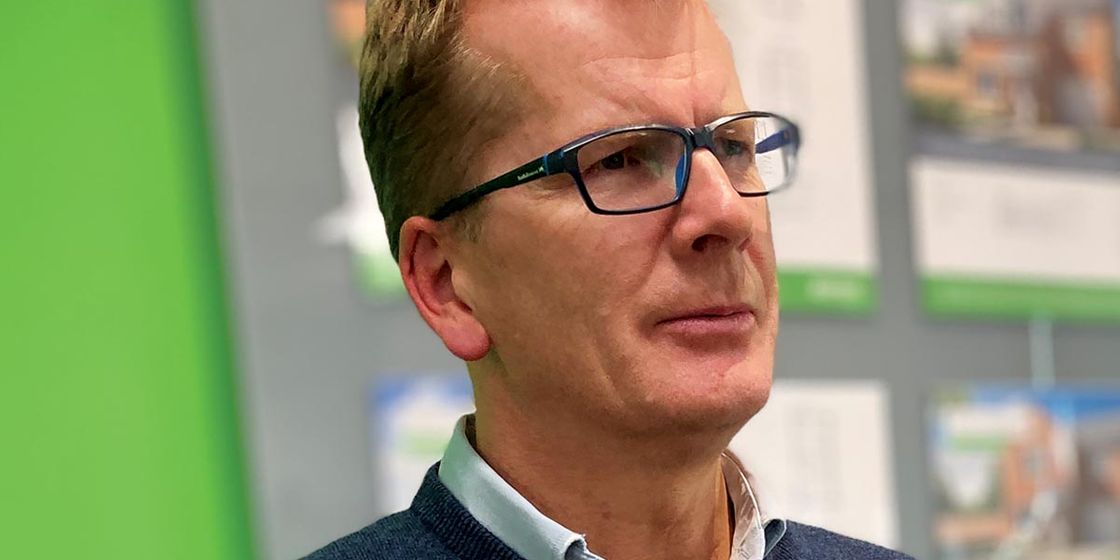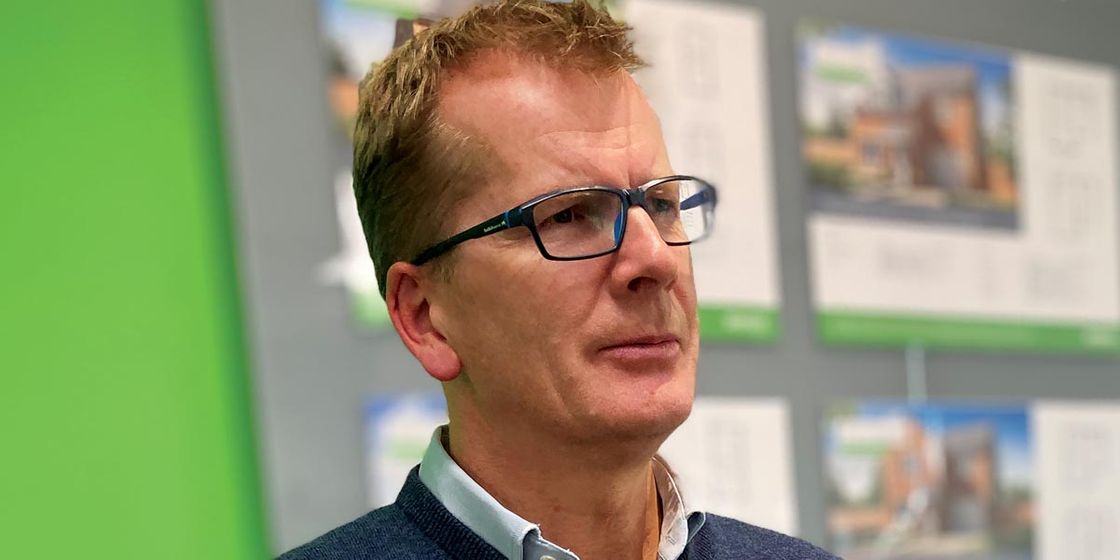 Stefan has been CFO of listed housebuilder MJ Gleeson plc since 2015.
He is both a CIMA qualified accountant and a Fellow of the Association of Corporate Treasurers. His career started in London with a metal trading firm. He qualified as an accountant at ICI plc before moving to Honda Motor Co where he set up Honda's European treasury and re-invoicing operations.
His next move was to the FTSE250 listed BTP plc, an international chemical group, as Group Treasurer. Stefan was heavily involved in a series of M&A deals and led the group's financing activities before the company was acquired by the Swiss Clariant group where Stefan spent some time integrating the company's treasury and tax structures.
Stefan co-founded a small technology company in London before returning to the FTSE250 world as the Head of Group Financial Control & Treasury of an international polymer business. He remained after it was acquired by a US private equity firm, successfully managing a series of difficult restructuring and refinancing activities.
After a short stint with a Chinese chemical business Stefan joined the heavily indebted Keepmoat group, helping to sell the business to private equity owners, restructure its operations and refinance its debt.
Since Stefan joined MJ Gleeson as Chief Financial Officer, he has overseen the financial health and growth of both Gleeson Homes and Gleeson Strategic Land.
Could you provide a steer as to how 2020 has been for MJ Gleeson and how you have been navigating through the Covid-19 period?
I'd like to say we were well prepared for a global pandemic to hit us. We weren't. However, we moved very quickly when it struck, have recovered strongly and are back on track with our growth plans.
Revenue dried up for the best part of three months while we shut down building sites and on site sales offices. These three months are traditionally our busiest three months of the year. So, it hit us pretty hard. To put some scale on it, we generated profit of £41m the previous year. For the year to June 2020 we reported profits of £6 million. But the business is very robust and demand for our homes is stronger now than it was pre-Covid.
Navigating through Covid at the start was a big unknown. Is the housing market going to collapse? How long are we going to be locked down for? Is this the end of civilization as we know it? We took swift action to reduce our cash burn, strengthen the balance sheet and be ready for the recovery. We got it right.
What have been the biggest challenges in the housebuilding / construction sector in 2020?
All the major housebuilders closed their sites and went into hibernation for six or seven weeks. The strange things is, there was no government requirement to do so. The construction industry shut down for three reasons; the First Minister of Scotland ordered the closure of construction sites in Scotland, so that set a bit of a tone, then the Mayor of London threatened to shut down construction sites in London, largely because the construction workers were travelling in to Central London and he didn't want large numbers of people using the tube, and thirdly, the supply chain shut up shop. Brick makers switched off the kilns, kitchen makers closed their warehouses and timber importers stopped importing, so the material supply chain ground to a halt. Housebuilders had to stop building.
When we were able to return to our sites, and the supply chain opened up again, we returned in a stronger position than we were in prior to lockdown. We spent those three months dealing with issues on site: spoil management issues, ground-level works, infrastructure etc. We also re-planned our site build programmes in a much more robust way to be able to operate more efficiently and in a Covid-secure way. We now have stronger on-site operations than pre-lockdown. In a strange way that was the silver lining to Covid – it gave us time to strengthen the business much faster than we otherwise could have done.
How has the business adapted?
One of the key decisions we made early on in the pandemic was to support key workers. So, in April, we launched our Key Worker Priority Programme to support those keeping us safe, fed and healthy. This provides key workers with a range of financial benefits and priority access to new sales releases.
We build low cost homes for sale largely to first time buyers and the young. Our houses are very affordable. An average three-bedroom home will cost £76 per week in mortgage repayment – an average three-bedroom house to rent will cost you £138 per week. However, key workers have difficulty visiting our developments as soon as we release plots for sale because many of them work shifts. Key workers are missing out on buying a Gleeson home. So, we release homes exclusively for key workers before making them available to everyone else. As a result, two thirds of our buyers are now key workers.
Despite Covid, the market is very robust, as robust as it was pre Covid. For every two homes that we release for sale we're selling three. Our biggest challenge at the moment is not demand. It's not the market. It's not the macro. It's not unemployment, affecting customer's willingness to buy it. it's build - we just cannot build them fast enough. Which is a great place to be, and we think it's sustainable. Two-thirds of our customers are key workers. Even if we get a significant rise in unemployment, it's going to be more likely the hospitality and travel sectors are affected, not key workers.
What makes Gleeson a stand out employer in the Yorkshire region?
First is our mission; 'Building Homes. Changing Lives'. Most of our customers are first time buyers on low or medium income, usually living at home or renting from the council. We help them out of the rent-trap and into wealth creation through home ownership. Gleeson staff are proud of what Gleeson does, and the part they play in changing people's lives. That's why our employee engagement scores are in the top 25% nationally.
Second is that we are growing – volume-wise we've been growing at 20% per annum over the past nine years and we expect to keep growing at pace over the next nine years. It's very exciting working for a high growth business. All the problems are nice problems to have and there's a lot more opportunity for career development.
Third is our sustainable business model. Gleeson Homes' turnover is fully aligned with the United Nations Sustainable Development Goal on cities and communities, the first target of which is 'access for all to adequate, safe and affordable housing'. If you take a look at our gender pay gap, we have a 6% pay gap in favour of women.
We're a really inclusive business and encourage and nurture ideas, contribution and ownership.
Our company values of Respectful: Collaborative and Passionate were the result of a project that included employees from all areas of the business and consequently are integral in all that we do.
We are all very proud of our business model and passionate about making home ownership possible for all.
What are the aims and aspirations of the business over the coming years?
We set a target of doubling our home sales within five years to 2000 units. That fifth year is next year and, despite the Covid setback, we're on track to achieve 2,000 homes sales next year.
There is a structural under supply of low cost homes for sale in the UK. All other house builders are selling homes that cost over £200,000 and for some people on lower incomes that's just unaffordable.
Nobody else is building homes that sell for under £100,000, (with an £131,000 average selling price), which we do. These are quality homes, traditional brick built with front and rear gardens and a driveway.
Our customers are largely first-time buyers, people renting or living at home. There are 12 million households in the North of England and the Midlands, four million of them are owned by landlords and occupied by tenants, predominantly the young.
The four million households renting in the North and Midlands are our target market. We're the only listed housebuilder dedicated to building homes for young, first time buyers. So, we expect to continue growing at pace for a very long time.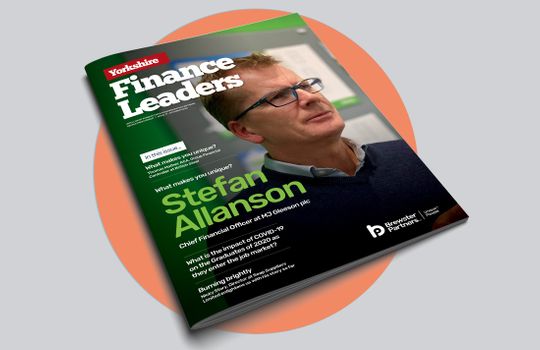 This article is featured in Yorkshire Finance Leaders Magazine Issue 17
Share