What makes you unique?
Published: 4th September 2020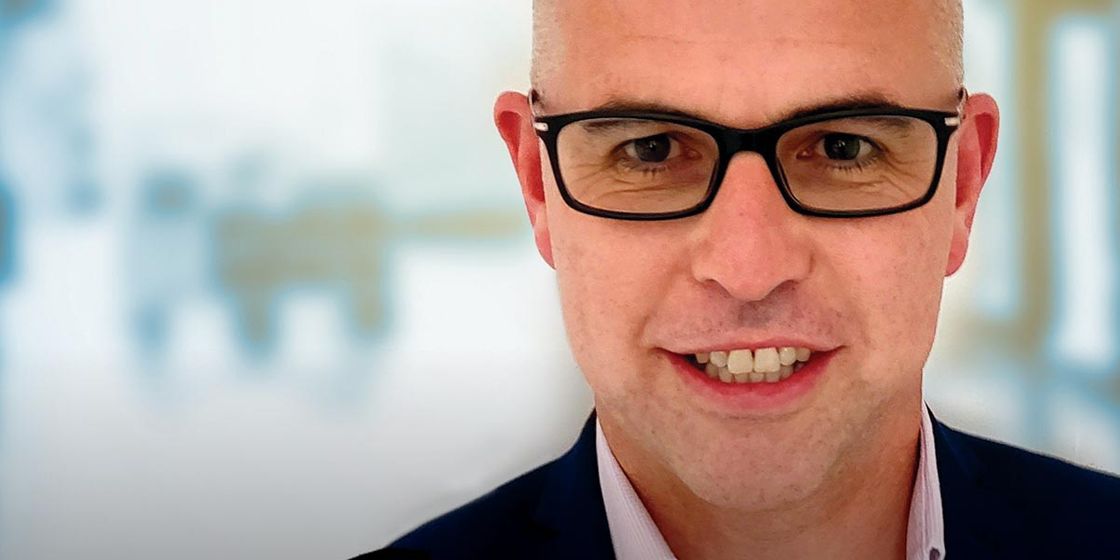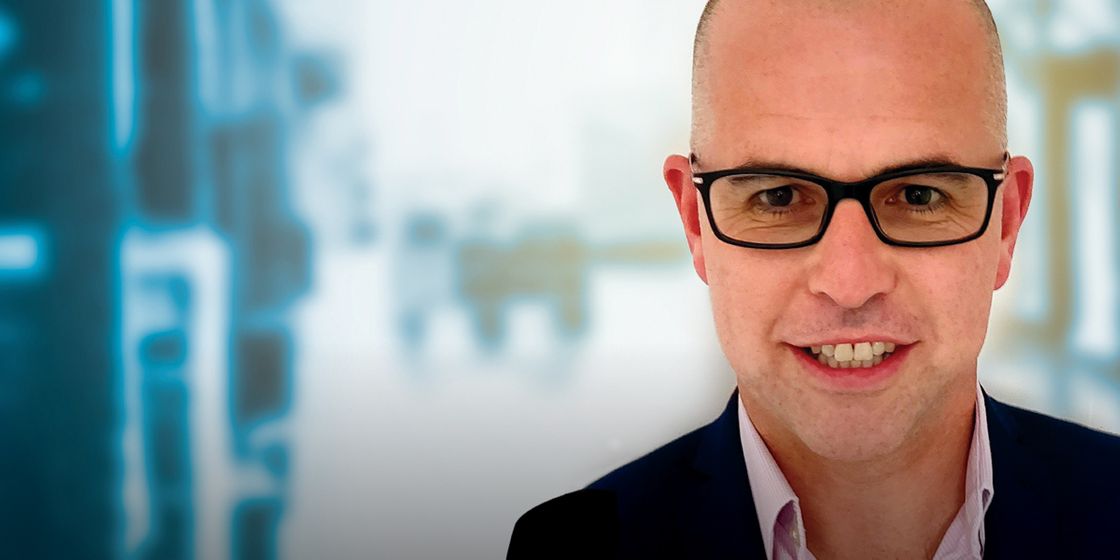 Q&A with Craig Tellwright, Head Of Financial Services at Yusen Logistics (UK) Ltd.
Craig is an inspirational senior finance, audit and risk manager and chartered accountant, with first class leadership ability and demonstrable experience of process re-engineering to drive business improvement, both operational and financial, coupled with a strong governance, commercial and customer-centric ethic.
What lead you to choose a career in finance / audit?
As with most people, when I left school at 16 I had no idea what I wanted to be. Initially, I got a YTS placement in a pottery warehouse and then a role in the Cashiers Dept at the Local Authority. After a couple of years, I got the position of Trainee Auditor and found a role that I loved and that I seemed to do well at. What has followed is a 30-year career in Audit and Risk in Local Government and Industry.
I qualified, belatedly, as a CIPFA Accountant (I placed my studying on hold for several years to pursue 'other' interests outside of work) and this enabled me to move into more senior roles. After moving to my current employer Yusen Logistics (UK) Ltd in 2005 tasked with establishing a finance audit and risk function, I spent the next 13 years in this role until I was asked to become No 2 to the new Finance Director in December 2018.
I never set out to be an accountant; in all honesty, I probably spent 30 years trying not to be an accountant. However, I cannot express enough how I am really enjoying my new role and the challenges that it brings.
What do you enjoy the most about your role?
That's easy. I enjoy having the influence to make change and deliver excellence. I've always enjoyed the variety of work that audit provides, the constant changing locations and people you interact with, but nothing to me is more satisfying than seeing the team you manage and are responsible for, take an innovative idea for improvement and work tirelessly to make that a reality. Put very simply, the business wins; the individual wins; I win.
What advice would you give to a young accountant and what skills are crucial on the journey to a senior role?
I've always believed you get out of life what you are prepared to put in. That might sound like a cliché, but there is no substitute for hard work and determination.
Alongside technical ability, which is a given if you want to progress, having the ability to communicate well is really important. If you are unable to articulate your views or opinions (whether written or verbal) and gain the understanding and agreement of others, then you will struggle to influence change.
I also wouldn't underestimate the value of having good common sense; the ability to look at something and just know it's not correct or logical, even without detailed analysis.
How has working in a number of different sectors informed your approach as finance business partner?
I've only worked for 4 organisations during my career, but that has included the public and private sector, a FTSE 100 Company and a Global Organisation, and I've worked across Europe and in the USA. I've always been financed-focused but being in audit has given me experience in areas such as operations, commercials, quality and health and safety.
I would highly recommend to anyone that the broader your experiences, the more different and difficult situations you have found yourself in, will only serve you better in your current role. Focus on quality and not quantity and put yourself forward at every opportunity. We never fail at anything; we just learn how not to do something.
When dealing with key stakeholders, these experiences give me credibility; this is an incredibly valuable commodity to have when trying to influence change.
How do you maintain a good work / life balance? how has working from home worked for you during lock down? Do you see yourself working from home more in the future?
My wife may have a different opinion, but I feel I generally have a good work / life balance. It's almost impossible to switch-off completely as I need to be available 'just in case' but I have built a really good team that I am confident I can rely on to manage most situations.
Because of the COVID-19 challenge, like many others I've worked from home for the past 20 weeks, during which time we've had to negotiate our year-end close and a statutory audit. Generally, I've found the whole process enjoyable and have adapted well to the new 'norm'. As a team, we have used this enforced situation to review all processes and we have introduced some significant changes that we may not have done had all remained constant.
Personally, I see a flexible home / office working arrangement as being the way forward. I've always trusted my team to work from home when required (we've all had occasions when we need to be at home for the plumber or builder) and I've been rewarded with loyalty and a good work attitude. I think the new 'norm' will see us working from home for the majority of the time, but with visits to the office at certain times (there is still a place for a proper face-to-face meeting).
How has technology assisted your role? What will this look like in the future?
I'm loving Microsoft Teams and video meetings; this has really enhanced the working from home experience. As business embraces this change, I'm expecting further improvements in this area.
I'm fortunate to work for an FD who demands change and embraces technology. Since I've been in my new role, we have been working towards a paperless environment, supported by leading class technology. In the last 18 months alone, we have invested in and implemented new systems in Finance for credit control, expenses, budgeting and forecasting, lease management and forex mitigation; we are also part of a European project to have a standardised ERP across all our European Operating Companies and are investing in RPA technology. We are migrating all our stored documents to Share Point and will introduce workflow management wherever possible.
We need to change to survive. That may sound a bit dramatic, but we have a portfolio of customers who demand the very best service provision. Failing to invest in technology will leave us behind our competitors.
What are your observations on the impact of COVID-19 on your industry and the wider economy in the East Midlands?
First and foremost, COVID-19 has significantly affected the lives of our employees and their families like nothing before in our life time and I'm sure that is the same for other logistics companies and wider industry and commerce. Some have endured unimaginable loss and suffering, and the impact to businesses cannot be measured to the same degree.
Due to the diverse portfolio of Yusen UK, we have seen both positive and negative impacts. The logistics industry has been classified as a key business by the Government, which has enabled us to continue to serve the majority of our customers. Our healthcare, consumer electronic and e-commerce sectors have seen increased demand for products and services, but we have seen a marked downturn in performance in our automotive sector with the temporary closure of manufacturing facilities. These closures have had a negative effect on the second-tier suppliers, some of which we serve, and this has impacted our shared user transport division.
Due to our effective cashflow management and forecast modelling processes, we have been able to mitigate any significant change to our net cash outflows, so we have retained a constant cash position. This has enabled us to support our customers and suppliers wherever necessary, further cementing our working relationships.
As we tentatively take our first steps out of lockdown with the easing of restrictions, it will be interesting to see how volumes increase. Due to social distancing protocols which need to be introduced, it is unlikely that production capabilities will be at pre-COVID levels in the short to medium term. This will affect our existing contracts and will be discussed with customers on an ongoing basis.
Yusen UK remains in a strong and robust position to ride-out this threat, but there will be many businesses that do not. The hospitality sector has been severely affected and shopping as we currently know it will change forever. Shopping habits had already shifted significantly from the high street to on-line and this will continue to increase. Manufacturing will need to cope with social distancing measures, which will reduce production capacity, and agriculture has been affected due to the limited availability of traditional migrant labour caused by the Government's restrictions on immigration.
Businesses that are innovative, agile and flexible will adapt and survive; others that conform to tried and tested ways will not.
And then there's Brexit…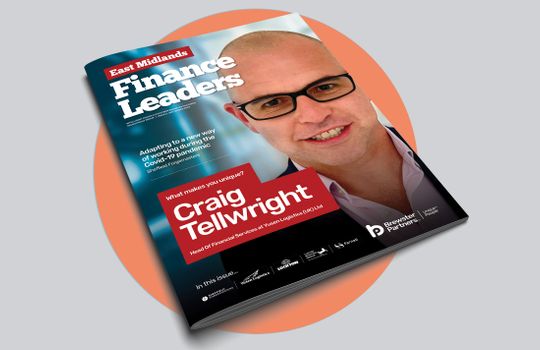 This article is featured in East Midlands Finance Leaders Issue 2
Share