What makes you unique?
Published: 14th August 2020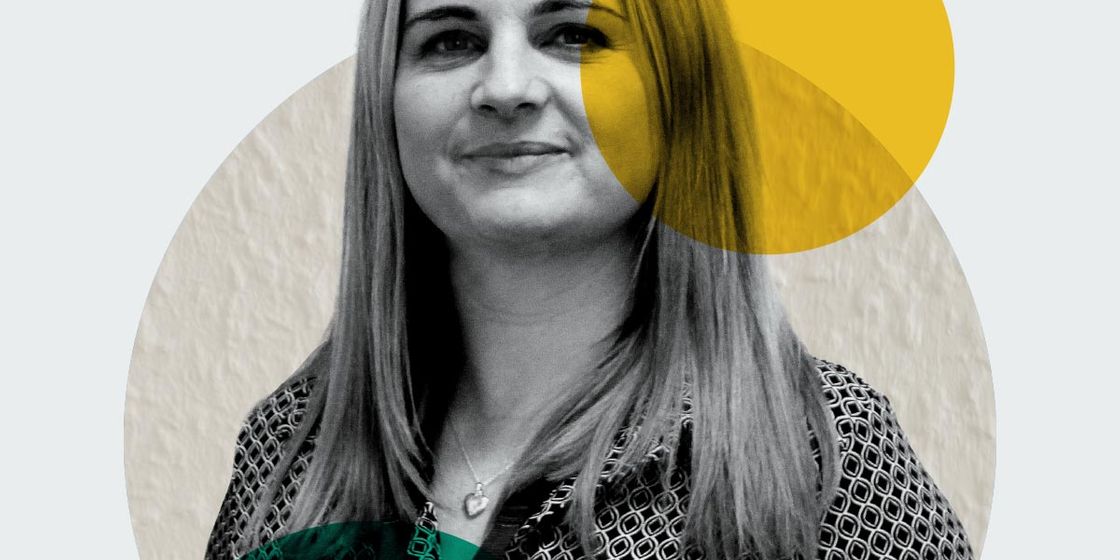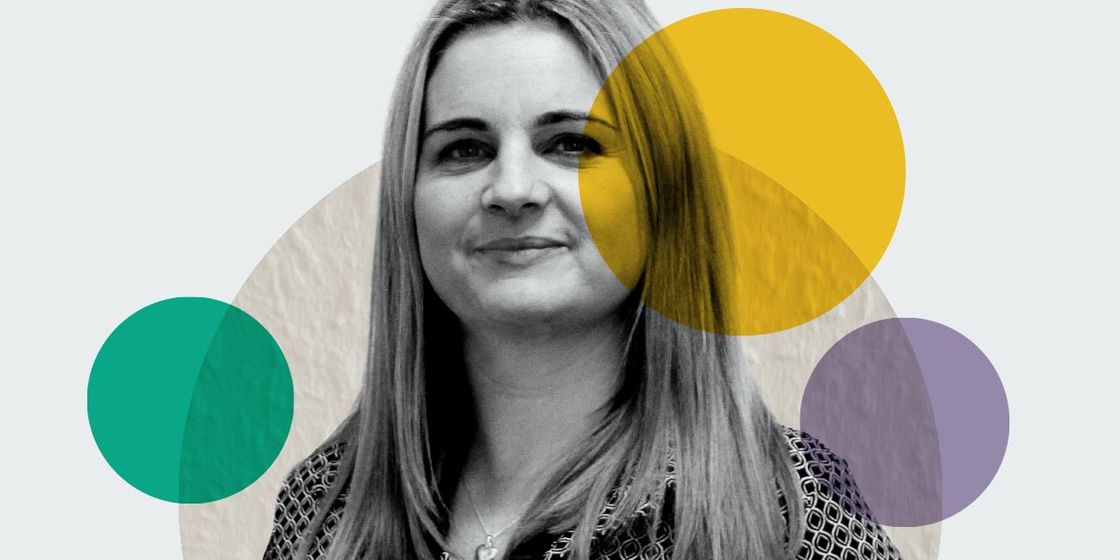 Q&A with Esther Wakeman, Chief Executive Officer of Leeds Cares.
Leeds Cares are the charity that supports Leeds eight teaching hospitals. The charity supports NHS staff to deliver the best care for over a million patients and their families each year.
By utilising the money generated through generous donations and events held by the charity, Leeds Cares have funded life saving equipment and funded research fellowships whilst also investing in state-of-the-art technology as well as improving the patient and family experience at the hospitals.
Esther Wakeman started as CEO at Leeds Cares in February 2020 and had a baptism of fire with Covid starting in March. Esther, like all CEOs of a charity, has found the past five months to be testing and challenging ensuring that the safety and wellbeing of the staff whilst also making sure that the organisation supported the staff on the front-line.
Can you tell us about your career to date and how it has led to your current role?
I had a career in Sales & Marketing for a number of years. This included everything from working in a gym to running a call centre. After that I had my own digital marketing business which is where I started working for a couple of charities, including Chester Zoo. I found I absolutely loved the charity sector. For the first time, I was hearing stories about how charities had changed someone's life and I realised that it would be a compelling thing to do for a career.
Initially, I took a role at my local hospice covering maternity leave. It was just a six-month role, but soon after I was offered a more senior role so decided to stay. Then a director role came up at another hospice and I stayed there for several years.
The hospice sector is a fantastic place to work as it's somewhere you can really see the impact of the money you raise. People support hospices for lots of reasons, often related to a personal experience but also recognising that at some point, you might need that kind of care in your own life.
I had no intentions of leaving the hospice sector, but I saw the role at Leeds Cares advertised and it was a very aspirational position. At the time, the charity had just become independent and was in the process of moving from a grant giving charity to becoming a public-facing fundraising charity.
One of the key things in the plan was a £30 million Children's Hospital Appeal, to support an existing renovation project that will be ready in 2025. We need to raise funds to turn a standard NHS children's hospital into something that will really be outstanding, a centre of excellence for children in the north of England. Being able to lead a charity that could make that happen was a very exciting prospect, especially as I had just had a child of my own. I started the role in February and then a month later we all had to work from home due to the pandemic, which was clearly not what we had planned at all.
Do you think your experience in fundraising was what drew you to the role as they moved from grants to fundraising themselves?
One of the key things the interview panel were on the lookout for was someone with experience in fundraising. A few years ago I decided my next career move would be a Chief Executive role, so I had started a lot of personal development work alongside my day job, including being a trustee at Derbyshire Wildlife Trust, Junction Arts and I was already a director at Buxton Football Club. This board experience all helped in securing the
role but ultimately it was the right time for me to move on and take that next step. I had been in my role at the hospice for six years and needed a new challenge to look forward to.
What would you say makes a good fundraiser?
The fundamental thing about great fundraising is understanding that it's the profit that matters. You can be really inventive and have the best ideas in the world, but it's the profit you generate
that will pay for the difference your charity makes.
The other thing that's important as a fundraiser, is having a long-term focus. If your focus is short-term, then you become unstuck quite quickly or you become a busy fool. The best fundraisers recognise that fundraising is about building lifetime relationships with supporters and creating opportunities for conversations, rather than just bombarding people with asks. It is not about asking or persuading people to give you money, it's about giving people an opportunity to give to something they care about and make a difference. You're helping people by providing them with a way to help others in their corner of the world.
In the north of England it is harder to get qualified fundraisers because of the talent concentration in London. However, this just means you have to put more effort into training and development. The Institute of Fundraising has some wonderful courses, so if someone joined our team and had the right values and all the key skills but had never been a fundraiser we would look to put them through some comprehensive training that would enable them to do that role.
How do you believe your past experiences have prepared you for this role?
I think the biggest area of preparation was being a Trustee of other charities. One of the key roles of a CEO is being able to give information and reassurance to the board – but at the right level. When you've been in that position and you know that the board is less involved in the day-to-day running of the charity, you understand what level of detail is needed to enable to the board to make informed decisions. It gives you great insight when you have been on the other side.
Such a large part of the CEO role is being able to work with both your Board of Trustees and your leadership team. Having a long-term strategy in place can help with this and that's something I've done in every other role I've been in. As a Chief Exec, you need to be able to look to the future and give your team something to aspire to, so you know you're all moving in the same direction and most importantly, to give your donors confidence that their donations will be well spent.
What originally attracted you to working at Leeds Cares?
When I was considering taking the Leeds Cares role, I went out and started to talk to people about the charity. The thing everyone said was that it had huge potential. One other Chief Executive said Leeds was like a 'sleeping lion'. It's such a huge Trust – 18,000 staff, 1.2 million patients a year – yet the charity is relatively small in terms of its fundraising income which presents a huge opportunity to have a greater impact. That's really what attracted me to the role – the prospect of a challenge and knowing I can look back on something and see where my team have made a difference.
How do you think the sector has changed and evolved since you started with the organisation?
The key thing since February has of course been the Coronavirus pandemic. It's been horrific for so many people; for those who have lost loved ones or had to shield through lockdown, or who have unfortunately lost their job.
The silver lining for us has been the exposure the pandemic has given to NHS charities. The public are now starting to understand that there's a role for NHS charities and that they can make a difference by donating to us, and helping us put the 'icing on the cake', above and beyond what the NHS can pay for.
The pandemic has also raised our knowledge of logistics. Our new Fundraising Director – who started on the same day as me – turned into a logistics expert overnight because we had so many generous donations from the local community. We had a whole operation to distribute the £400,000 worth of goods that we had delivered – everything from chocolates to fruit and vegetables!
The public recognised that NHS staff were working around the clock to support them and that ensuring they had food, drink and toiletries was a great way of saying thank you. Although Leeds is now treating fewer people with Covid-19, we are still seeing the aftermath of that first wave and the local community is still wanting to help and show their appreciation.
The pandemic has helped us to show that as a local charity we can respond quickly to really specific needs. Even simple things, like the hospital having access to specialist ultrasound machines. During the outbreak, the hospital needed portable ones, almost overnight. We were able to work with donors to source those and get them on the wards quickly.
Donations also supported the 'forgotten' families who were having to shield with their children and were not able to leave the children's wards. We were able to deliver packages for them so they could have food at the bedside. All of these things have helped to show the public how we, as an NHS charity, can make a difference right at the front-line of care.
It is very moving to be able to make that difference and slowly, we're building a profile to help us tell people about who we are. More recently, we've been able to fund wigs for cancer patients, which ordinarily have a prescription cost of about £75. This might not sound like a lot, but there's actually a lot of hidden costs to having cancer, so some people go without a wig because of the expense. Knowing as a charity we can make a difference to those patients, and support their self-esteem, is huge. It also means we can tell our supporters, it doesn't matter how much you give, £5 or £500, it all helps.
What is the biggest challenge now moving forward?
Our biggest challenge now is to keep growing the charity so it can have an even bigger impact on our hospitals. We know we make a difference now, but with more money and a wider reach, we could support more families and fund specialist medical equipment to save more lives.
We're also going to have to build on the momentum caused by the pandemic for charities like ours and continue to help people understand who we are and what we do. We need to focus on telling peoples' stories and talk about the impact we have had on their life and the life of their family.
What kind of work are you currently doing and what is the impact on the local region?
At Leeds Cares we support all of the services across our hospitals but two areas – our Children's Hospital and our Cancer Centre – are specialist centres and so they attract patients from across the north of England. We have phenomenal staff and specialist equipment in these hospitals and so, naturally, supporters want to say thank you for the fantastic care they have received and ensure future patients can benefit.
As well as supporting these specialist areas, we're also investing heavily in research. Leeds hospitals have great links with the university, as well as organisations like NIHR, Cancer Research UK and the Wellcome Trust. This means Leeds attracts world-class researchers, studying everything from organ preservation technology to predicting rheumatoid arthritis. Research is so exciting as it can really transform the future care of patients and families and, in some cases, prevent ill health altogether and save lives.
What advice would you give to other organisations at this time and what advice would you give to someone in a similar position or wanting to be in a similar position to you?
Right now, my advice would be to focus on your volunteers. Take time to check in on them and make sure they're OK because we're all going to be needing our volunteers in the future.
Sadly, it sounds like there will be future job losses so there might also be new volunteers or freelancers who want to give their time to your organisation. Volunteers are hugely valuable and can do a lot to help charities move forward.
The other thing I'd advise is investing in your teams and continuing your training and development plans. When times are tough, training is often the first thing to be cut, but it's so important to ensure your team stays engaged and feel empowered. Also it's much cheaper to invest in retaining a good employee than it is to go out and search for a new one.
In terms of those people who might be looking for a career move or wanting to step up into a Chief Executive role, I'd say follow your passion. Go for a role in an organisation that you really care about and where you know you'll want to make a difference. If you feel passionate about why your charity is raising money, then that makes a huge difference to how good you'll be at your job. It also makes you much more genuine when talking to others – passion makes you very authentic, which comes across when you're talking to potential donors.
When my little girl was sick last year, we ended up in Sheffield Children's Hospital. The staff and the care we received was just amazing. Looking around and seeing the charity input, it makes you realise there's huge value in what hospital charities do, making the difference between a standard hospital and one where the care is really outstanding and the environment is bright and welcoming. When you're a parent, or you think about your loved ones in hospital, it makes you realise how much you want the hospitals near you to be brilliant, so their experience will be as good as it can possibly be.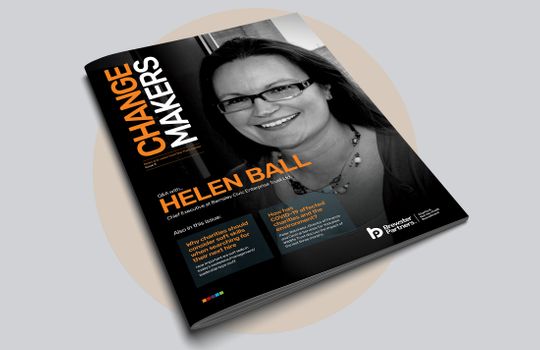 This article is featured in Change Makers magazine Issue 3
Share