UP Magazine – Winter 2018 issue out now!
Published: 21st February 2018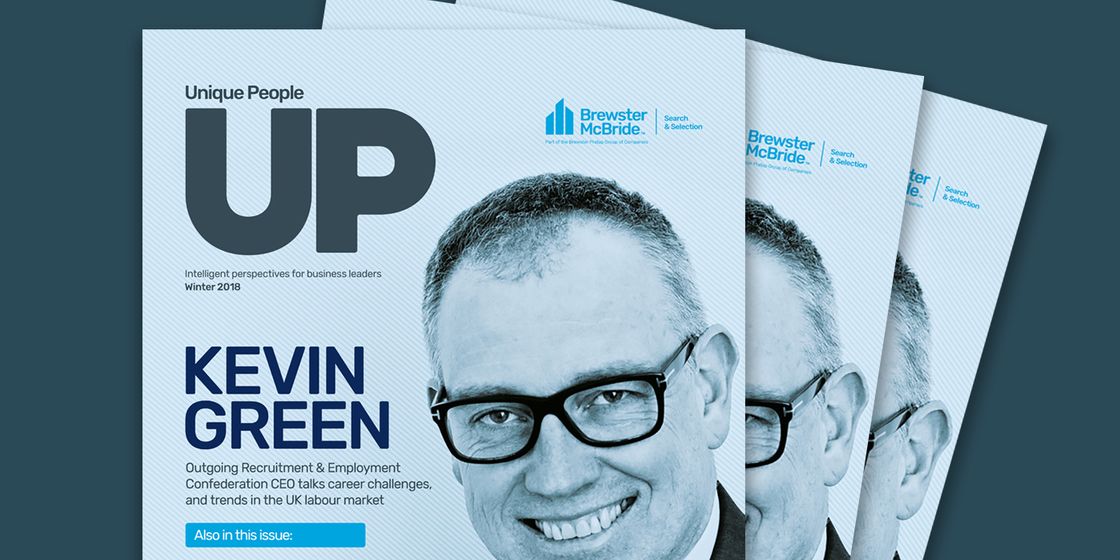 Brewster McBride are delighted to announce our winter edition of Brewster McBride's Unique People Magazine. This edition features insights from REC Chief Executive Kevin Green, Wentworth Woodhouse CEO Sarah McLeod, and Real World Group's Juliette Alban-Metcalfe, all talking to us on the theme of leadership and the challenges facing their current sectors. You will also notice that, as part of our Brewster Pratap Group rebrand, we have changed our name and our branding to differentiate our Search and Selection division of the business, and give us a fresh, new look.
We also take a deeper look into current employment issues and topics facing businesses today, and our predictions for the key employment trends in 2018 and beyond. We hope you enjoy the magazine, and welcome any comments or feedback on the publication.
Download your copy now from the Publications section on our website.