UP Magazine – Winter 2016/17 issue out now!
Published: 7th December 2016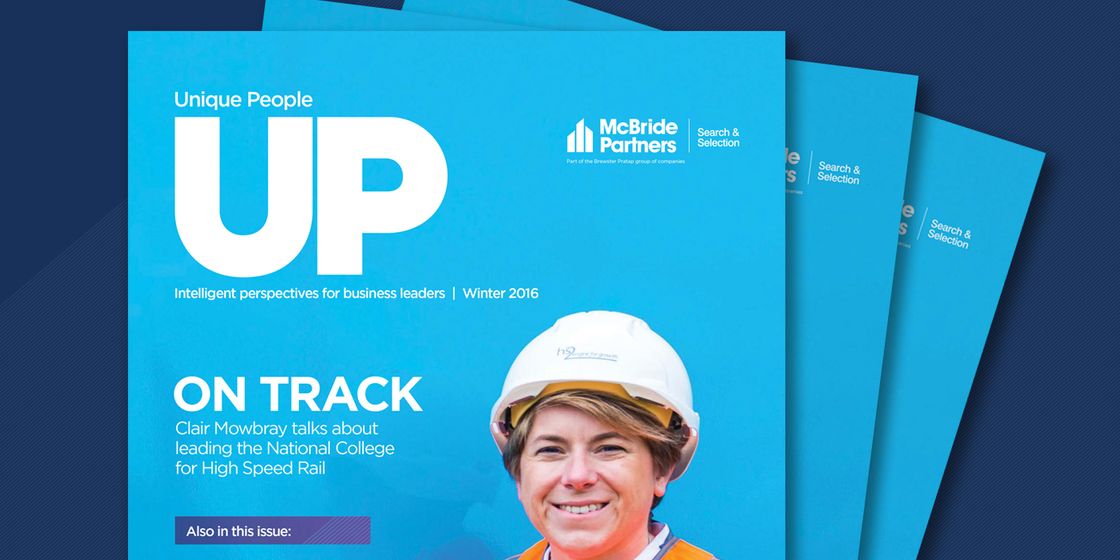 McBride Partners Search and Selection, part of the Brewster Pratap Recruitment Group, are delighted to announce the second edition of 'Unique People' Magazine. This edition features Alex Pettifer MBE who talks to us about the challenges of Non-Executive leadership roles within the charity sector, Clair Mowbray discusses taking on the role as Chief Executive of the National College for High Speed Rail, as well as a deeper look into current employment issues and topics affecting the business community.
Download your copy now from the Publications sections on our website.