UP Magazine – Spring/Summer 2017 issue out now!
Published: 26th May 2017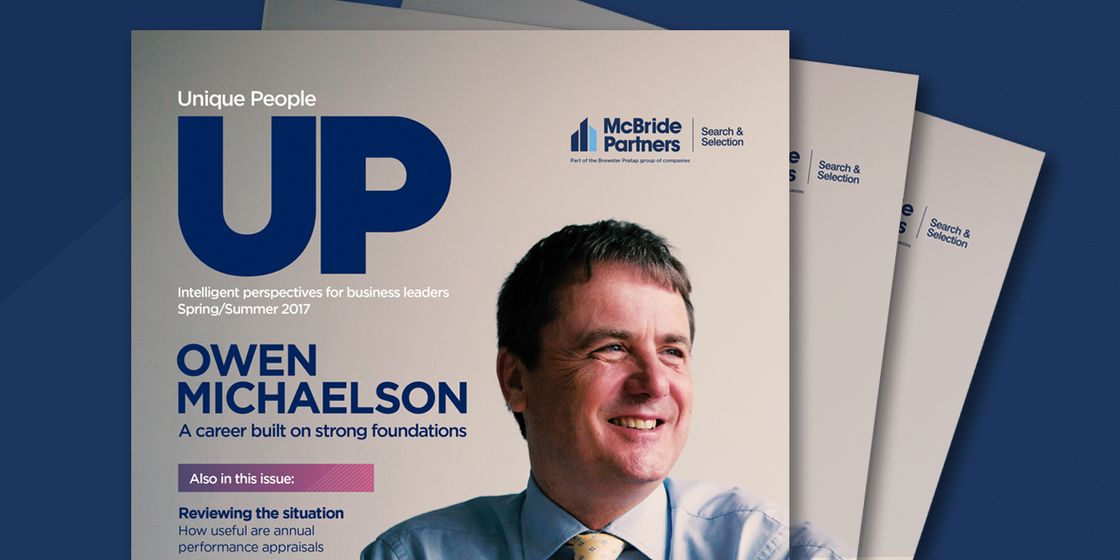 McBride Partners are delighted to announce our Spring/Summer edition of our 'Unique People' Magazine. This edition features Owen Michaelson (Chief Executive at Harworth Group Plc) who talks to us about his career to date and his biggest challenges so far, Gerald Jennings (President of the Leeds Chambers of Commerce) discussing what it takes to become a successful Non-Executive Director, and Kiley Tan (Consultant Solicitor at The Legal Director) who provides an insight into his role in legal consultancy.
We also take a deeper look into current employment issues and topics affecting businesses today, and potential trends likely to be seen in 2017 and beyond.
Download your copy now from the Publications section on our website.