UP Magazine – Issue 9 out now!
Published: 27th September 2020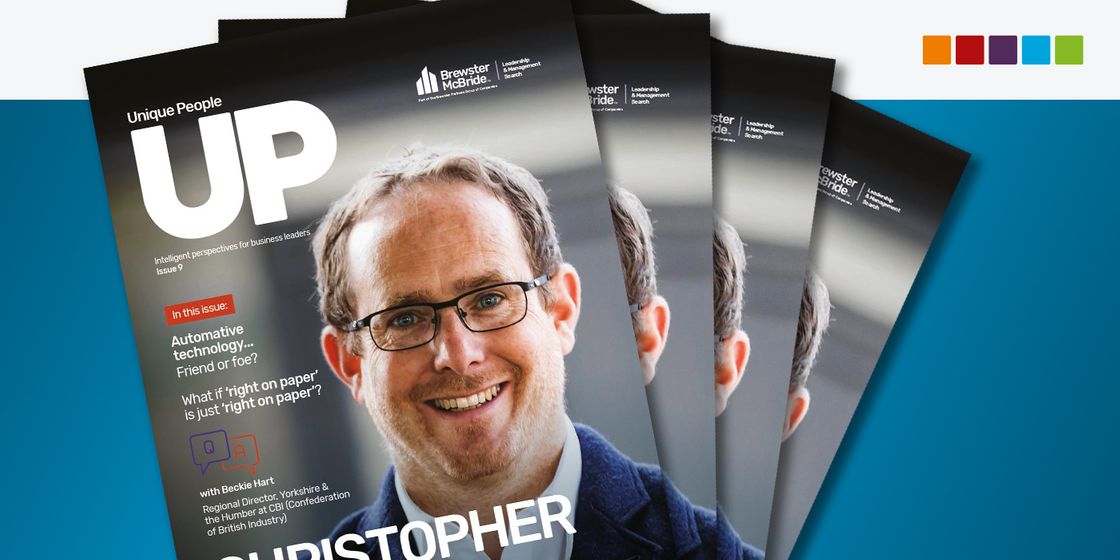 Brewster McBride, part of the Brewster Partners Recruitment Group, are delighted to announce the latest edition of our Unique People magazine. This is the 9th issue that we have published, and the magazine aims to provide intelligent perspectives for business leaders.
Christopher Alcock, MD of Weldricks Pharmacy, talks about evolving a local family business into a national E-Commerce success. We also feature a Q&A with Beckie Hart, Regional Director, Yorkshire & the Humber at CBI (Confederation of British Industry) who talks about her career so far.
We also take a look at some of the hot topics and key trends facing businesses at the minute. One of these being 'Emotional intelligence, what is it and do you possess it? Having the ability to understand and manage your own emotions in any given situation and tune into those of the people around you could make you a great leader. Also in this issue we discuss 'Automative Technology... Friend or Foe?' As the technological landscape changes, we discuss the impact on business and the labour market.
In another feature, we reflect on 'What if 'right on paper' is just 'right on paper'? Often when organisations look to hire, they go on experience, but often 'less' can mean 'more'. We tell you the things to look out for during the interview process that will tell you so much more about how a person will perform in a role rather than the amount of experience that they have.
Download your copy from the Publications section on our website www.brewsterpartners.co.uk/publications/up