UP Magazine – Issue 7 out now!
Published: 1st October 2019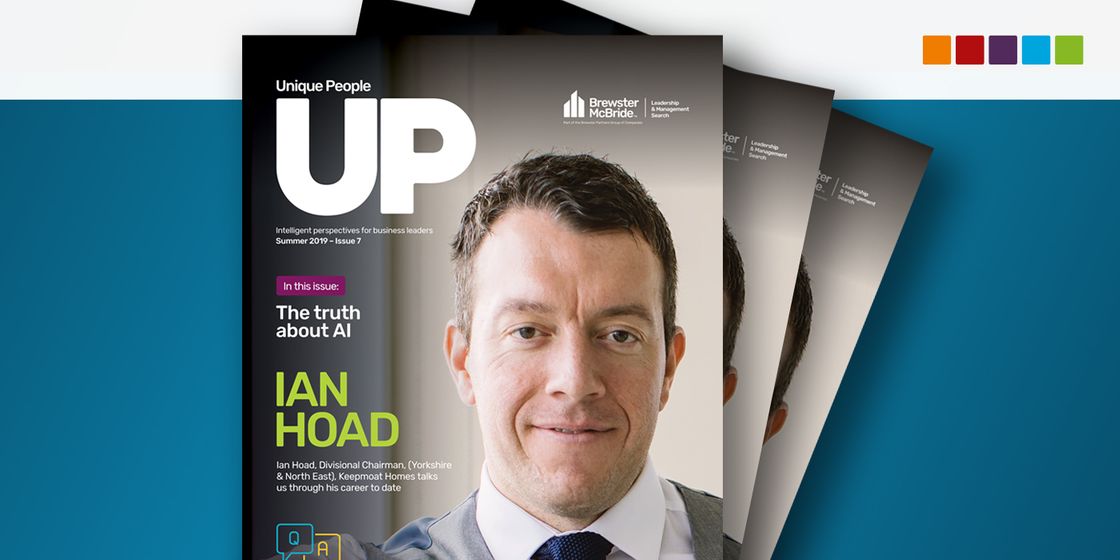 Brewster McBride, part of the Brewster Partners Recruitment Group, are delighted to announce the latest edition of our Unique People Magazine. This is the 7th Issue that we have published, and the magazine aims to provide intelligent perspectives for business leaders.
We talk to Ian Hoad (Divisonal Chairman for Keepmoat Homes) about his career to date and the qualities he believes make for a successful leader, and Theresa Spencer (Finance Director at Ring Automotive) about driving financial performance and her predictions for the next 12 months.
We also take a look at some of the hot topics and key trends facing businesses at the minute.

One of these being the ex-taboo subject which has taken the media by storm in recent years: Mental Health. We look at what companies are doing to support those with mental health issues, how much progress has been made in raising awareness of it and what the future holds.
Download your copy from the Publications section on our website www.brewsterpartners.co.uk/publications/up