Trends for the Charity and Not-for-Profit sector 2021
Published: 1st April 2021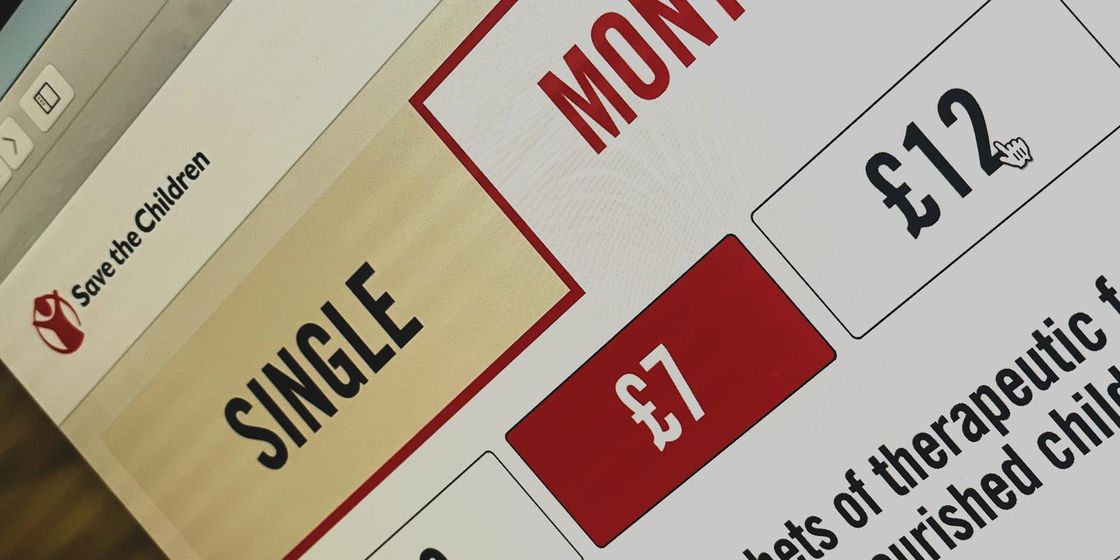 Central to every industry, digital technology is here to stay. In a year where we have so often found ourselves pulled apart, charities and non-profit organisations have utilised the digital world to create new possibilities for personalisation, engagement and fundraising.
Continuing into 2021 and beyond, these charity trends will support charities in making the next steps to a fully hybrid way of working, improving not just engagement and fundraising, but also aspects such as data control, equality and access.
Digital Fundraising
Digital fundraising is here to stay, and the current lockdown measures have opened up a new virtual fundraising world. With many moving to digital campaigns, online charity shopping and virtual events, it's sure to be at the forefront of charities across the UK. Fundraising trends in 2020 have shown that even the most reluctant of charities have taken on new technology, learning the wonders that this holds, showing that this is one trend that's here to stay.
Taking the best of both worlds with Hybrid events
Although charities have embraced a new world of online fundraising, events and more personal contact is sure to still be important. With many now beginning a new hybrid way of working, charities can adapt this to create the best mix of social contact, and digital audiences, creating a much broader reach for any events they hold. Events can be held in person, with technology such as live streams being used to reach out to a broader and digital audience.
Continued focus on supporters
During COVID-19 many charities have gone the extra mile to support their donors and beneficiaries and should take this lesson forward to 2021. Charities should focus on cultivating relationships with donors to not only support them, but to understand their donors better too. They can be small acts such as a thank you, a virtual meet up or digital check in, to handwritten notes and random acts of kindness. All of these will aid the charity to create a better conversation with the donor, and build a stronger relationship moving forward.
Build those social connections
It's no secret that social media has boomed in the last decade, but COVID-19 has shown that this tool is imperative to any business, and it's a great way to gain engagement and conversation. You don't need to have a presence across every platform, but find where your supporters are, target these with campaigns, share stories, photos and videos; and you will begin to build a community that is engaged.
AI and engagement
When we think of AI, we often think about robots and sci-fi films, however the reality is that AI is all around us and can help aid your charity in numerous ways. Chatbots on websites are ran by AI, they are an automated software that is trained to perform and understand simple tasks, much like a person. Chatbots can help answer questions from supporters, share information, tell stories and engage supporters and drive donations. Human Communication doesn't have to end, but artificial intelligence could be the tool you need to enhance it.
Cashless donations are the future
Cashless donations should have been on the radar for many charities for a while, they are quick and convenient, and it's easy to understand why consumers have headed this way. With COVID-19 adding extra stress to a cash-based system, charities should take a look at their digital fundraising techniques and cashless technology to make donating as easy and seamless as possible.
Go back to basics with direct mail
Although it seems basic in relation to the technological wonders of digital fundraising, direct mail still has a place for many charities. During the past year, many have become excited to see the postman and take a break from the digital world, as shown by the surge in sales of Christmas cards last year. Giving people a break from screens and social media, direct mail provides a personal touch and is a perfect fundraising tool for lockdown. Whether it's a well written letter, or something like a thank you card, it might just be what you and your donors need.
2021 continues to be an exciting year of technological development for many charities and not for profit organisations. Utilising new software and systems will continue to provide support and enhance the work of many organisations throughout years to come.