Top tips to retain your best people
Published: 15th February 2019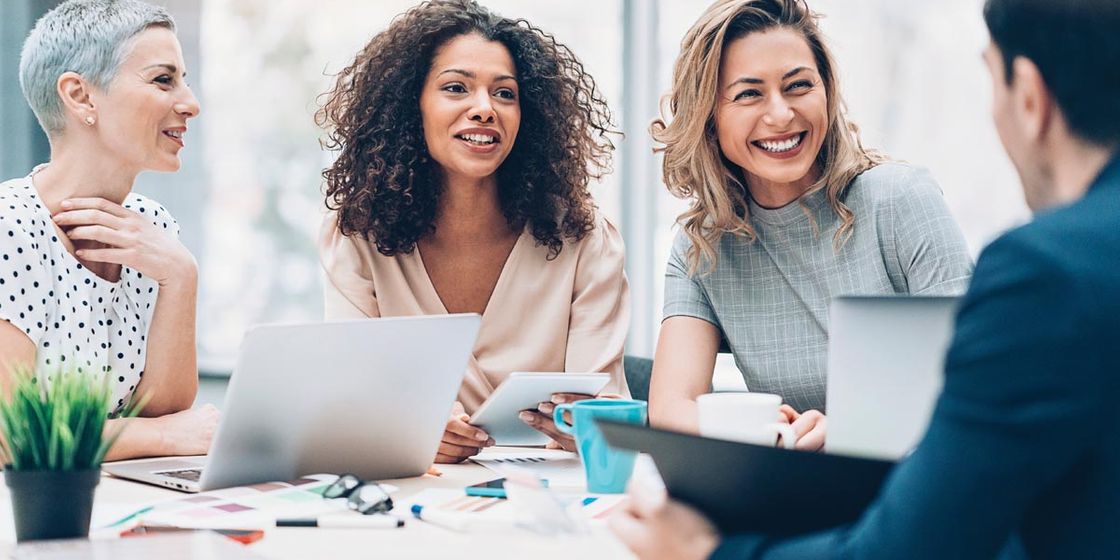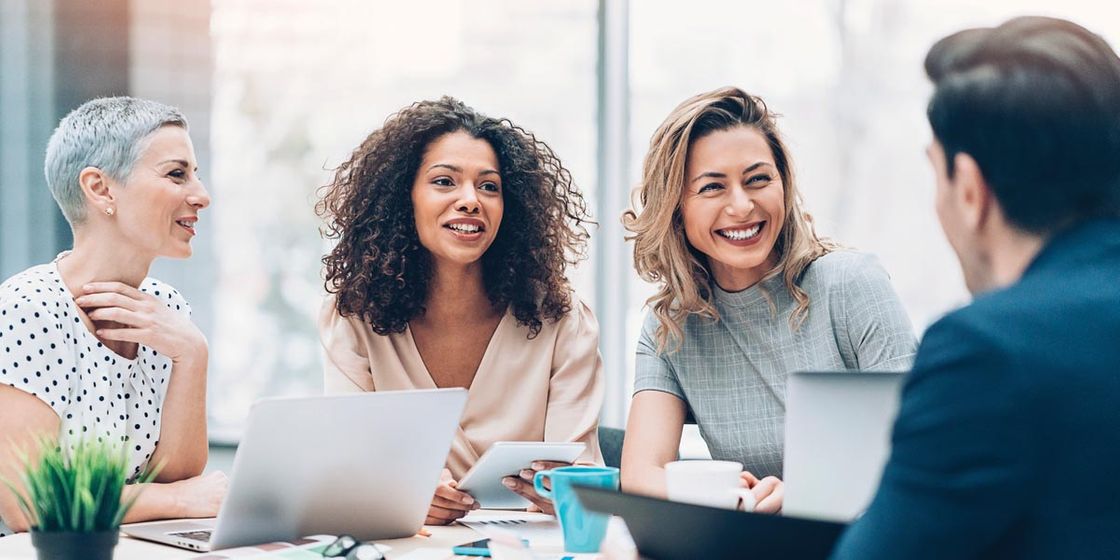 Rebecca McNeil, CEO at Close Brothers Motor Finance since April 2018 explains why it's crucial that employers do the best they can for their colleagues and keep hold of their best people as a result.
With rising recruitment costs and the challenge of finding the best talent and fit for your business, it's crucial that employers do the best they can for their colleagues and keep hold of their best people as a result. Close Brothers Motor Finance share their top tips for retaining employees and explain what it's like to be part of the team.
Show you care
At Close Brothers Motor Finance, we promote a culture of recognition, with monthly and annual awards for employees nominated by their peers for individual and team contributions.
We are lucky to have many colleagues who have worked with us for a number of years. For those people, we offer long service awards including extra holiday entitlement and an invitation to a special recognition dinner.
Charity support is a huge focus here and we offer financial matching for employee charity work and volunteering. It's just one more way we show we care.
Be flexible
Work is something you do, not somewhere you go. We encourage a range of formal and informal working arrangements as well as investing in our technology to support employees being able to work away from the office.
If you need to leave early to pick your car up from the garage or have a longer lunch break to watch your child in a school performance, this is OK!
Have fun and enjoy the simple things
It's not all about grand gestures; sometimes the little things make all the difference. At Close Brothers Motor Finance we have 'dress down Fridays', monthly office buffets, an annual all expenses paid conference and, not to mention, 'bring your dog to work' day!
We also give everyone an extra day off for Christmas shopping and last year, to celebrate our 30th anniversary, we gave everyone their birthday off too.
Our social intranet platform enables us to connect with people across the business as individuals. This allows us to have fun as a wider team and share the things that matter to us.
Be ambitious
People want to work for a business with drive and direction. We are currently embarking on a huge change programme and have the advantage of being small enough to be agile but large enough to invest in large projects.
We are committed to providing people with opportunities in career development through promotions and secondments, allowing us to maximise on the talent we have within our teams.
We're a commercially successful business with ambitious targets and we empower our people to have a 'can do' attitude that drives performance.
Consistency is key
A business based on strong foundations is key to providing stability for its employees. Our company values have stood the test of time, with a business model based on service, expertise and relationships.
Over the last 30 years we have proven to our customers and partners that we are there when it matters and here for the long term. Whilst we have fun, we are risk-adverse and prudent in our lending which has allowed us long-term success and loyalty within our core markets.
Rebecca McNeil took over as CEO at Close Brothers Motor Finance in April 2018. In the interview below, she speaks about her motivations for joining the business, what makes Close Brothers Motor Finance a great place to work and her plans to retain the best people.
What attracted you to join the business?
The Close Brothers Group has a very clear strategy and knows what it is and what it isn't. More than that, it invests
in its businesses and, while providing them with all resource benefits a FTSE 250 bank can provide, it ensures they
are very much their own businesses with their own culture and direction.
What do you think stands Close Brothers Motor Finance apart from other financial services businesses as an employer?
We believe strongly that the colleague comes first. If you look after your colleagues, they will look after your customers and, in turn, our shareholders. Too often the bottom line comes first, and while we're still willing and able to make tough decisions when we need to, we always think about our people as a priority.
What has surprised you as an employee of Close Brothers since you joined?
The business has such an open culture, there is no hierarchy and having come from a 'big bank' it's refreshing to see far less bureaucracy; when we put our minds to it, we can really get stuff done!
What colleague-focused changes have there been in the last 12 months?
Close Brothers Motor Finance is going through a huge programme of investment and that means a lot of change. While we won't change our 'what makes us special in the market' - our service, relationships and expertise - we are transforming our processes to deliver that proposition faster and better. That means a lot of change for our colleagues, so we're having to be mindful of how we do that in the right way.
Why do you think Close Brothers Motor Finance is a great place to work?
The energy in the business is amazing. Our teams are so passionate about the industry and our dealer partners, so there's a real drive to make things better - we try to keep up with them.
What do Close Brothers Motor Finance do well to retain their best people?
We're working really hard to ensure our teams get the best training and development possible. They invest a huge amount of effort in this business, so it's our leadership team's job to ensure that they get something back. We also offer some great benefits to our colleagues including private healthcare, a competitive pension scheme, shopping discounts, emergency back-up care, holiday purchase options… there really
is something for everyone!
Testimonials 1
Steve Ginty, Senior Sales Manager.
Over the last 30 years we have proven to our customers and partners that we are there when it matters and here for the long term. Whilst we have fun, we are risk-adverse and prudent in our lending which has allowed us long-term success and loyalty within our core markets.
"I have previously had 20 years working in a world leading bank and whilst they always encouraged new ideas, the process of going through layers of reporting lines made it both exhausting and time consuming. I love working for Close Brothers Motor Finance because we still have those scales of size but all our decision makers are based within one head office. Everyone is within reach and its rewarding to receive quick and efficient responses that then conclude in swift action. Very motivational."
Testimonials 1
Jaco Wilsenach, COO.
"The huge business transformation that is currently taking place is what attracted me to come and work for Close Brothers Motor Finance. When you look at how much investment Close Brothers Bank is putting in to support future growth plans, it is very attractive in a difficult market. Having been here for over a year now, I believe it's a high integrity, low ego business; very different to some of the others I've worked for where there certainly were lots of hierarchies and egos in play! Here, everyone is very accessible and highly personable".
A final word about Close Motor Finance
We're proud to be a leading finance company with 30 years of continuous presence in the market
Founded in 1988, we havebecome a leading, independent point of sale finance company with a successful reputation within the motor finance industry.
Our sole mission is to make it easier for more customers to buy their next vehicle from our dealer partners and last year, we helped over 80,000 customers get on the road.
We work with over 8,000 trusted dealer partners
Our dealer partners range from small independents, to large multi-franchised dealerships and manufacturers, which means we can work closely with you and your chosen dealership to offer you a finance package to suit your needs. Working together to be the specialist motor finance provider of choice.
Corporate Social Responsibility
At Close Brothers Motor Finance, we have our own dedicated Corporate Social Responsibility (CSR) committee who meet monthly. The committee is made up of people from across the business and we also have a dedicated CSR Champion in each location to support all activities locally.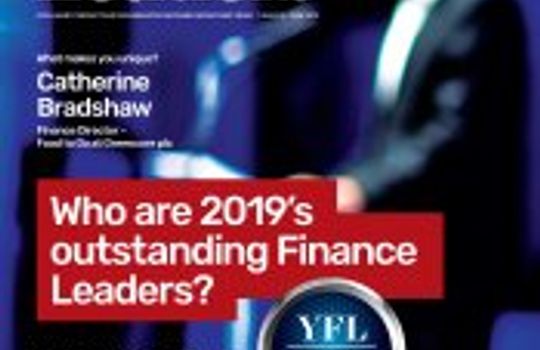 This article is featured in Yorkshire Finance Leaders Magazine Issue 13
Share