Three is the magic number
Published: 3rd July 2014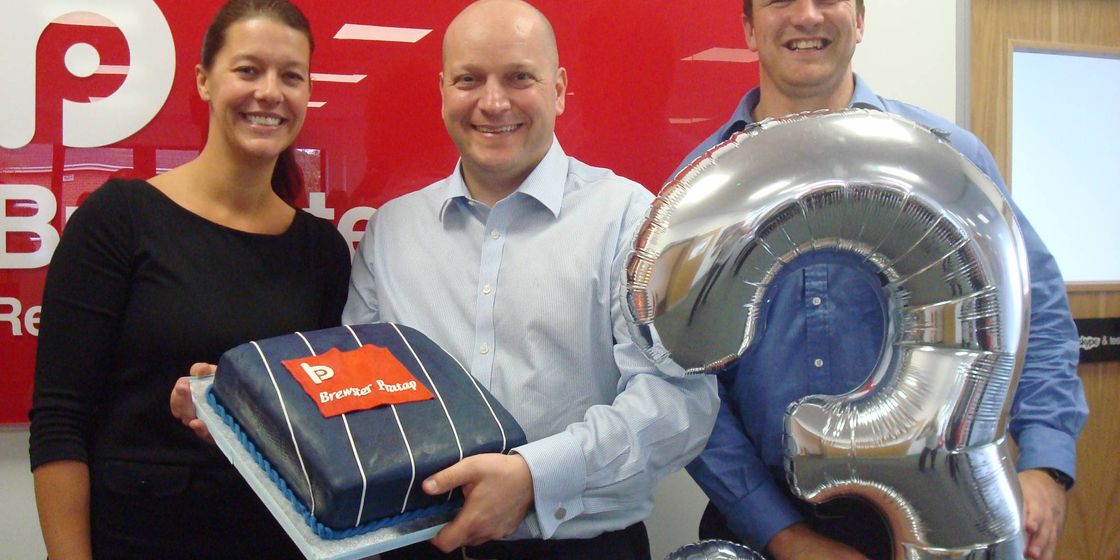 Brewster Pratap Recruitment Group are proud to announce our third birthday.
We'd like to express our sincere gratitude and say a big thank you to all our staff, clients, candidates, and suppliers for helping us to become one of the fastest growing and most progressive recruitment agencies in the North of England.
The combination of some of the best staff in our sector with access to the broadest range of candidate identification and attraction techniques, working with a diverse but supportive client base has driven Brewster Pratap's success and we continue to rapidly expand as the demand for our innovative recruitment services continues to increase.
From our early days with just four staff (three of which are pictured - left to right: Claire Lukey, Senior Recruitment Consultant, Nigel Brewster, Partner and Adam Kettle, Senior Recruitment Consultant) our story of growth continues.
It's rewarding to pause and reflect on the achievements of the last three years and say thank you for all your support.