The role of Finance during a global pandemic
Published: 3rd August 2020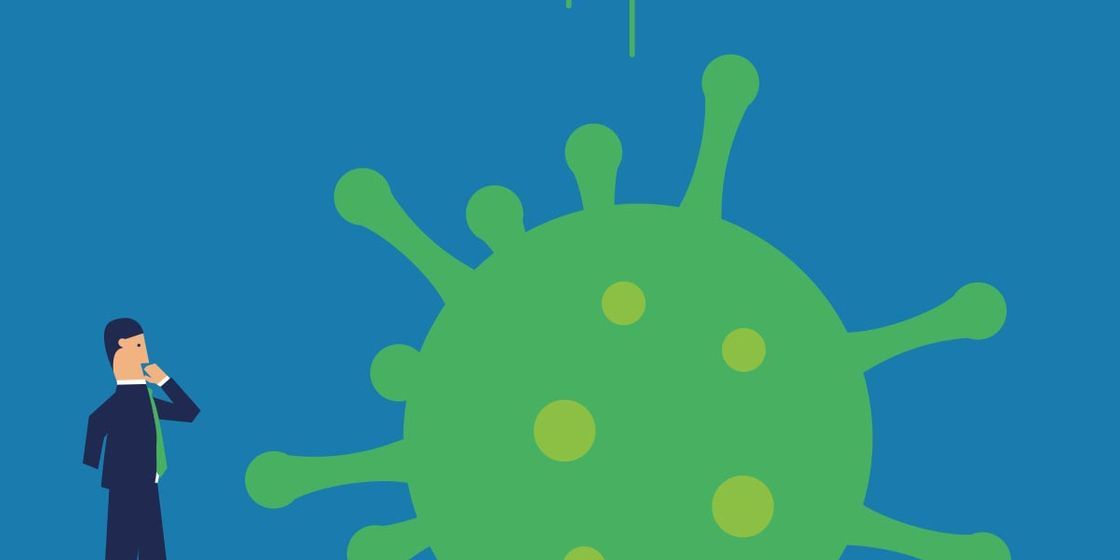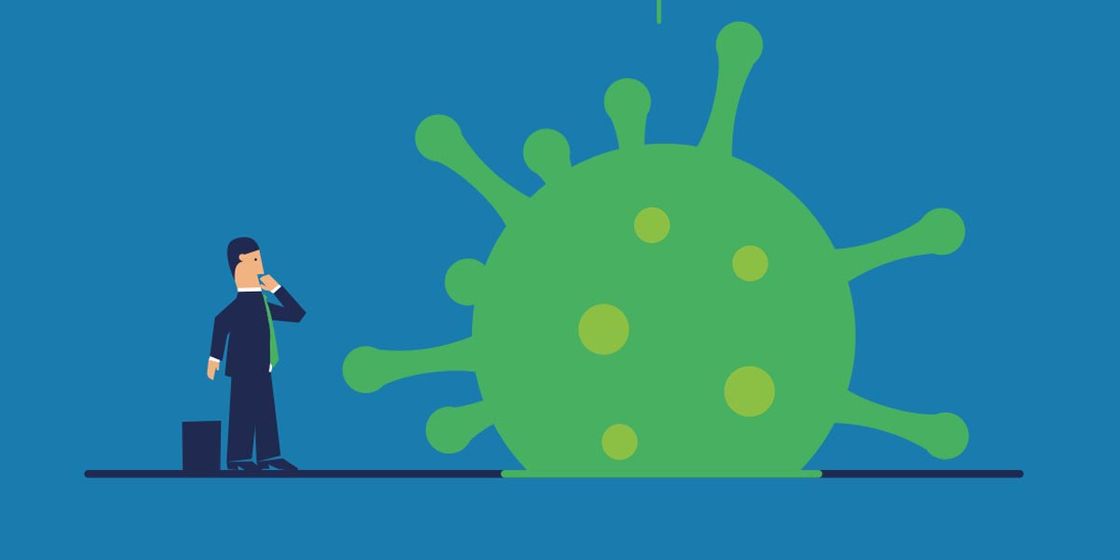 The coronavirus (COVID-19) pandemic has had a huge impact on the way businesses operate and how they interact with customers. Finance teams have been at the heart of the response to maintain business operations – be that the implementation of business continuity plans or the continued focus on cash flow.
As a function, Finance has a unique perspective within organisations that empowers it to provide critical leadership to overcome cross functional challenges
in a dynamically changing environment. As we begin to ease out of lockdown in the UK, there are many lessons learned that will enable us to become more robust, and more human businesses in the future.
A key challenge in the electronics industry has been in the way that distributors manage their supply and demand criteria to ensure vital products are delivered as quickly as possible to the people who need them most. Farnell is a business that ships products that can fall across the wide breadth of non-essential to essential – from components required in automotive production or smart devices, to medical supplies.
As a global distributor with a strong commitment to its supply chain and customers, Farnell has sought to maintain service levels wherever possible, and has increased support to those seeking to equip and protect those on the front line of the fight against COVID-19.
Customers working in the health sector and manufacturers who have refocused their operations to increase production of medical products have been able to access a new urgent critical medical order process to expedite the dispatch and delivery of components which was developed at pace by a cross functional Business Continuity Plan team chaired by Finance.
This increased the speed at which shipments for a range of medical equipment, from ventilators to testing kits to front line essentials such as power supplies, get where they need to be.
Responding to increased demand for medical related components
Demand for components for medical devices surged when the reality of the pandemic hit home. Circuit board components to fans and power supplies for ventilators and respirators went into sharp demand as manufacturers across the UK were asked to sign up to a ventilator challenge to design and manufacture what was needed in the UK.
Taking into consideration the number of ventilators required globally, demand for these essential components outstripped the supply that any one distributor has in stock, irrespective of the strength of the stock position before the crisis.
Farnell worked closely with suppliers to access additional stock to fulfil orders to support multiple projects around the globe as customers moved to produce medical equipment at scale, either for completely new designs or to ramp up existing production.
In addition to essential components for equipment that could turn the tide of this crisis, Farnell also supported customers with products for healthcare and essential businesses, from power cords and power solutions for hospitals, to PPE for paramedics and essential work-from-home kits for businesses
in the financial services sector.
It was clear from the outset that Farnell had an essential role in supporting those organisations who were on the front line of the fight against COVID.
Moving to a work from home model across 37 countries
In what continue to be challenging times, with a new definition of business as usual, Farnell has sought to support its customers as it has always done.
Finance has played a key role in the initial work to get employees to a work from home model, enabling them to provide the same support to customers that they did from Farnell's many global offices. Within Farnell, actions taken in the UK to move employees to work from home, came as no surprise.
The finance team had already been involved in similar activities in its global offices as the impact of the pandemic rolled across the globe. Starting in China straight after the Chinese New Year break, actions were swiftly required for India, Singapore and other offices in the Asia pacific region.
Lessons were learnt with each deployment, but there was little reprieve and actions began again for another country, and another country, each
with different local laws, different restrictions and different technical capabilities at the start.
Finance supported the business as they implemented their business continuity plans, evaluating spend for additional equipment and licences, and supporting decisions on resource allocation – all real time – all at pace, enabling all office based roles to move to a work from home model over a period of just days.
In the UK this foresight and speed of implementation meant we moved everyone out of the Leeds office a week before the government put the country into lockdown.
In Farnell's global warehouses, employees continued to come into work to support customer orders, and focus was instead on ensuring the correct PPE was in place, new processes and Perspex screens fitted to secure their safety. It is with the support of the dedicated teams in the warehouses that Farnell has continued to support orders for electronic components through lockdowns across the globe and employee safety has been a key priority with the introduction of new ways of working to accommodate essential social distancing.
Lessons for a stronger finance team
This pandemic has created challenges but also provided opportunities. It is in challenging situations such as this that Finance are able to step up and take a leading role, which has resulted in an increased profile within the business.
Working practises in lockdown have meant that as a team based around the globe, there is more opportunity to get together virtually. Communication has proven essential, and each day starts with a 'stand up' meeting with COVID and business continuity as the first item. As a global team we feel closer, and have used technology to get together more frequently, and get to know one another better. From a business perspective, this has meant that we have also been able to share learning from across the regions, and been able to go to a level deeper on, for instance, operational KPI's than we might have done in the past.
The experience is one that we don't necessarily want to turn our backs on completely. The amount of time we spend together as a team is hugely positive and we want to continue to benefit by continuing that focus on time together. Despite being located separately, the teams increased personal interactions and the insights into each other's lives and homes that has come with it has led to my team becoming closer as team players. Learnings from the pandemic will also no doubt be applied as playbook for future challenges that the business might face. This pandemic has pushed business stress testing to the limit, and we have learnt much about the ways that markets and our business is able to respond.
One further takeaway, perhaps unsurprisingly, is the impact on travel. The pandemic has proven that international travel is not as essential as once previously thought – something that will not only have an impact on costs, but also support aspirations to reduce the business's environmental footprint and enable us all to spend more precious time with our families and friends.
Managing business as usual in an unusual world
On the commercial side of finance, the effect on economies across the globe necessitated actions to identify the complex impact of COVID-19 on demand.
As Farnell has a global footprint, in the same way as lockdowns in different countries resulting in different in-country actions, industry and manufacturing responded differently, requiring dynamic reforecasting of demand for a world that we hadn't see in our careers, and even our lifetimes. As the pandemic rippled across the globe we learnt from each spike and supported the business to put the required actions in place.
But for much of finance, whilst working in an ever changing world, the most essential activities did not change: ensuring the business fulfils its commitments, pays suppliers on time and works with customers to support their needs and cash flow challenges. And it wasn't as if 2020 had been forecast to be a quiet 'business as usual' period. Teams continue to work on Brexit preparations, managing the impact of the US-China trade war, a transformation programme and support the implementation of a significant investment in a new warehouse in Leeds.
Final thoughts, and thank you
The ability to continue to operate, and support Farnell's customers has been assured by the efforts of many individuals – those coming onto site each day to work in our distribution centres, our sales and product teams at home, and Finance colleagues who have supported the business every step of the way, working together as one.
Our teams have overcome the constraints of different ways of working, whilst fulfilling thousands of, primarily online, orders every day and keeping customers around the world supplied with vital components. We thank them all.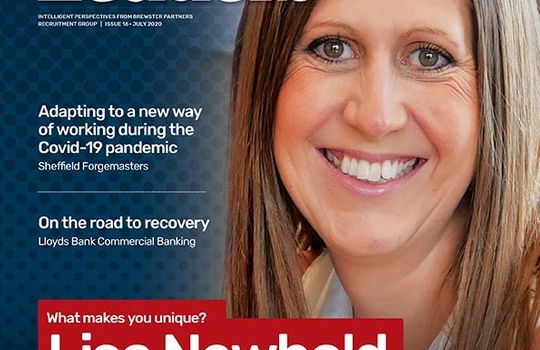 This article is featured in Yorkshire Finance Leaders Magazine Issue 16
Share