The latest edition of UP (Sports, Leisure & Hospitality) Magazine is out now!
Published: 15th December 2020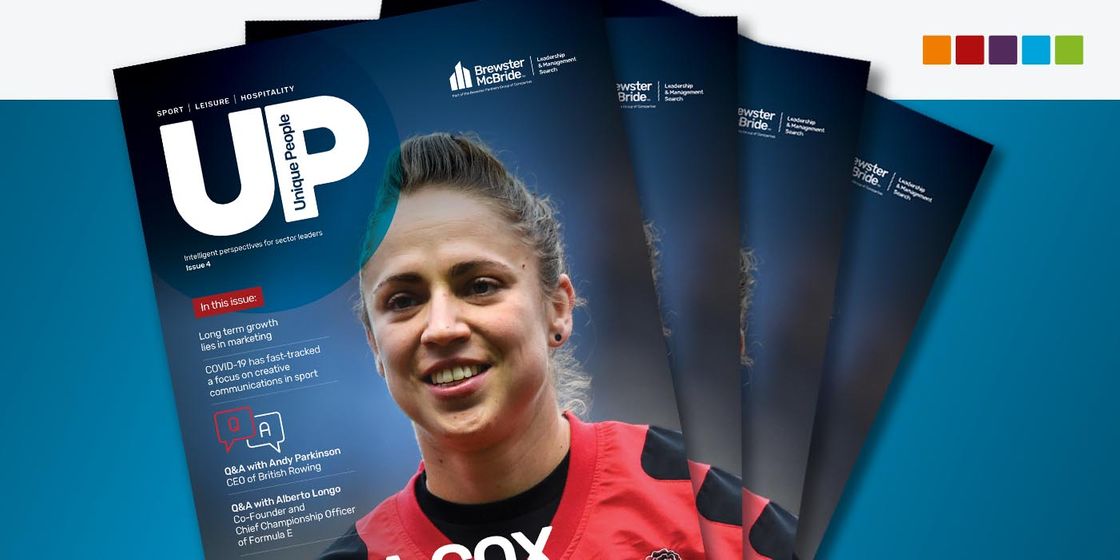 Brewster McBride, part of the Brewster Partners Recruitment Group, are delighted to share with you our latest edition of UP Magazine, dedicated to the Sports, Leisure and Hospitality sector.
In this edition, we are delighted to interview Sara Cox, the first professional female rugby union referee. Sara talks us through her journey so far which has seen her officiate at the highest level of both the men's & women's international game.
We also hear from Andy Parkinson – CEO of British Rowing. Andy talks us through the challenges facing the sports industry at present and how British Rowing are adapting to a new way of working in the lead up to the delayed Tokyo Olympics.
Leading sports marketing consultant, Nicol McClelland, explains why a successful marketing strategy can lead to long term growth across the sports sector and why the industry must see past the posts now more than ever!
We also talk to the former Director of Communications at Engine Sport, Matthew Fletcher-Jones. Matthew has worked in sport with brands including Beats by Dre, Carabao, Major League Baseball, Under Armour and Vitality. Matthew gives us his thoughts on the importance of creative communications in the industry.
Finally we speak with Alberto Longo – Co Founder & Chief Championship Officer at Formula E. Alberto talks us through the impact Formula E has had on the world of motor racing in recent years and his vision for the sport as it enters it first year as a FIA accredited World Championship.
Click here to download your copy from the Publications section of our website.