The importance of supporting mental health in the working environment
Published: 20th May 2020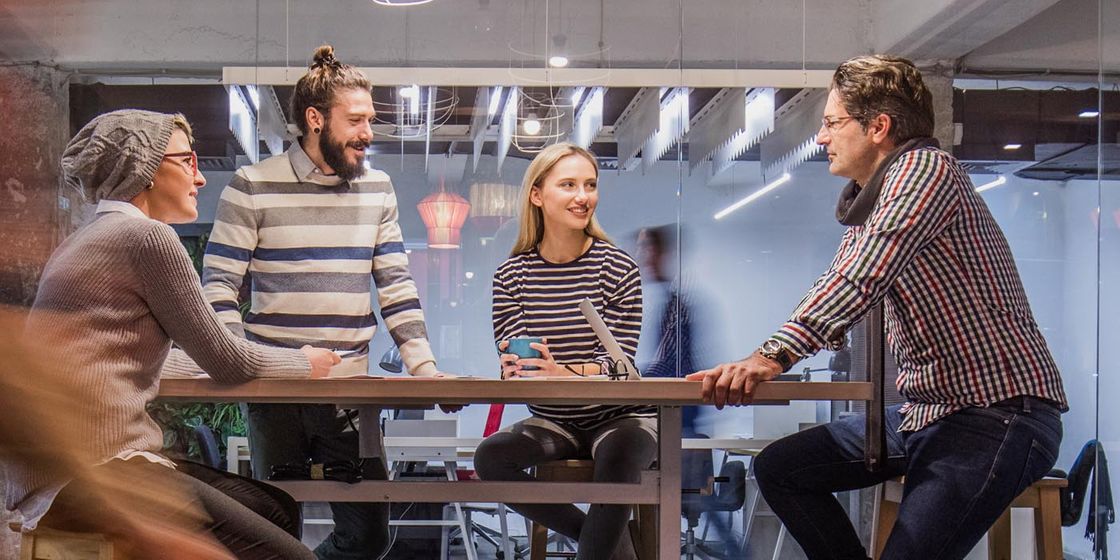 This week marks Mental Health Awareness Week, so it's the perfect time to be thinking about supporting mental health in the workplace and taking a closer look at how your organisation approaches it.
It's no secret that the majority of our time is spent at work, which makes it all the more important that organisations actively support the mental health and wellbeing of their workforce. There are a whole multitude of factors that can have a direct impact on our mental health and wellbeing, and the working environment is one of them. A poor working environment can have overwhelming effects on employees, so we have a duty to ensure that we provide a great place to work and nourish a thriving workplace community where employees can feel valued, respected and supported.
The Mental Health Foundation state that evidence suggests around 12.7% of all sickness absence days in the UK can be attributed to mental health conditions. Presenteeism is also something to consider here too – when employees productivity levels drop as a result of being at work while they're suffering with poor mental health.
In addition, mental health related absence is thought to cost the UK a staggering £30 billion every single year through lost production, absence, presenteeism and recruitment. Of course the mental health, wellbeing and physical health of employees should always be the priority for an organisation, however a secondary benefit of this is undoubtedly reduced absenteeism and increased productivity. An organisation is only as good as the people within it, so it's crucial that we keep employee wellbeing at the heart of what we do.
Having a fulfilling job that challenges us and makes us happy fulfils is incredibly important for our overall mental health and wellbeing. Typically those who have good mental health are more likely to perform well at work, have good attendance levels and be engaged and productive in the workplace which is something every employer and employee undoubtedly wants.
Businesses should actively seek to put in place a system where they can assist employees who struggle with their mental health if they haven't done so already. This means making it clear that mental and physical health are equally as important and not underestimating the effect that poor mental health can have on a person's wellbeing.
One of the most important ways in which you can support the mental health of employees is by asking how they are and really listening to their answer. Managers and leaders should set aside time to talk with employees who are struggling and actively listen to their response. If people feel they're able to talk openly about their mental health and have their words taken seriously, they'll feel improved morale, high levels of support and like they're working for a company that really cares.
Supporting a colleague or employee who is struggling with their mental health is all about creating a safe space to be heard, finding ways to cope or recover and ensuring the workplace is a safe and comforting space for them to be in.
The promotion of wellbeing in and out of the workplace is also crucial to educate the workforce about mental health. Leaflets, signage and other communication should be readily available so that all employees know that their own mental health and the mental health of those around them are imperative. In doing so, this demonstrates a commitment to caring about the mental health of employees and keeps the issue at the forefront of everyone's minds. This means if a team member notices one of their colleagues is suffering with ill mental health, they'll be ready to support them or notify the relevant manager or leader who can do provide appropriate support or action.
More than anything, ensuring your workplace culture is accepting and supportive of each individual is incredibly important. It's rare that life goes smoothly all the time, and it's important to be aware that everyone has different challenges they are dealing with.
For more on how to support mental health and wellbeing whilst working from home check out our blog by clicking here.