The importance of developing soft skills…
Published: 17th June 2020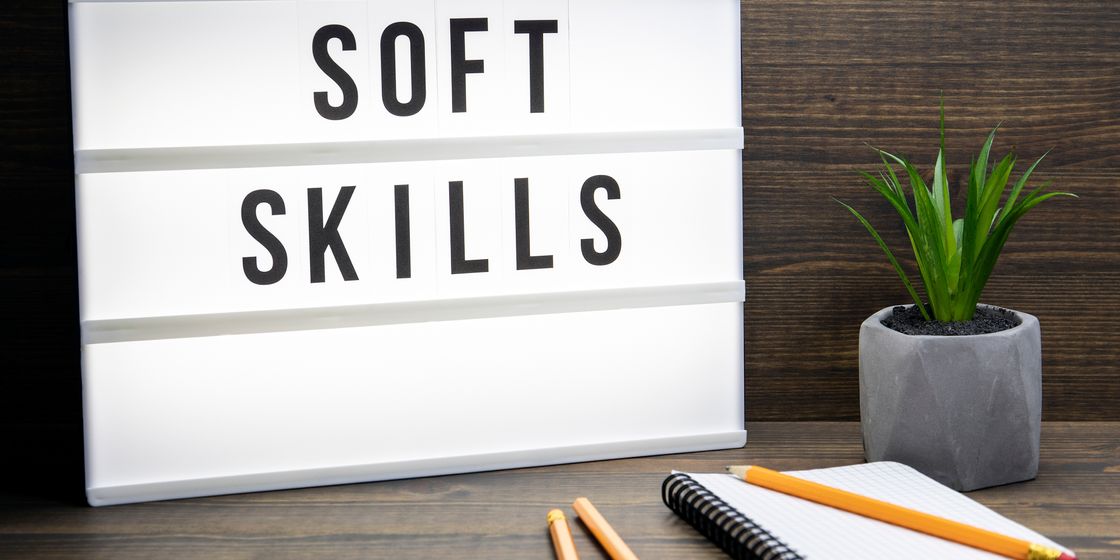 …Why soft skills are just as important as technical ones
When applying for a new job, interviewers will look first at your technical skills and experience, but they'll also take into account your soft skills and how these will help or hinder you in the role. So called soft skills include collaborative working, creative thinking, emotional intelligence, communication and adaptability. When combined with technical skills, these are the things that equal success.
Often, when looking to hire new candidates especially, it's easy to get caught up in what technical skills people have and focus solely on these. But is this really the right way to choose the best candidate? Would you rather hire an employee with 10 years' experience but who struggles working within a team and displays a negative attitude at times; or one who has far less experience but has great communication skills, excels when working with other team members and has a positive attitude. It's an obvious choice.
In these situations and others just like them in the workplace, soft skills are the ones that matter most. This means focus must be placed on enhancing and improving the so-called soft skills of everyone within an organisation. Soft skills equate to the connections employees and leaders make with those around them and how these relationships are fostered. This is directly tied to employee engagement levels and how much people enjoy working within their organisation.
In a world where we're relying increasingly on technology and emerging smart technology to take on the work of humans, it's important that we don't lose our focus on people. Remaining focused on and aware of what keeps people connected and engaged to their organisations, to the team members around them and to the customers they come into contact with is crucial.
Human connections are undoubtedly a key part of human nature, after all, humans are social beings who crave interactions with others. Feeling a sense of belonging within a group, team and overall organisation can have many positive impacts. Team members who feel as though they're a part of a team will be more motivated to do their best in the workplace and strive to work together for the collective benefit and success of the team.
HR leaders must ensure that a focus remains on human connections and these soft skills even when exploring the opportunities and potential benefits of bringing in more and more new technology. Placing too much emphasis on technology and not enough on the importance and potential of the people within an organisation will impact negatively on company culture and the organisation as a whole. Ensuring those in leadership roles have high levels of soft skills will undoubtedly help this.
Training to develop soft skills must be held with just as much importance as training for technical and so-called hard skills. Undervaluing these soft skills and the importance of human connections can often lead to poor staff retention levels and leaders who don't excel in their roles.
Focus must also be placed on upskilling and reskilling team members where necessary as technology and automation can complete more and more tasks that previously would have done by staff members. This means human workers won't feel as though their roles are being taken over by technology and will feel as though their human touch and skills really make a difference.
If you're still not sure about the importance of soft skills, take a look at the engagement metrics which really make a difference to how team members feel about their role, their place within the business and the organisation as a whole. These metrics will undoubtedly show that employees value human connections and interactions and understand the importance of being treated as humans.
Listen to people at every opportunity. Put effort and investment into fostering real-time dialogue with employees that they feel is valuable and worthwhile. Team members need to feel as though they have a voice and that their voice is listened to and respected. They also need to feel as though their work matters and as though they are a valued member of the team whose work really makes a difference.
When your organisation and those within it know how to effectively build, nurture and maintain relationships with people you'll create a workplace where people want to be. This will create a culture where people enjoy participating in team projects, openly show appreciation for others and their job roles and aren't afraid to ask for advice, help or support for their own projects from others.
This fostering of soft skills and real human relationships will have a significant impact on the attitude employees bring to all of their interactions within the workplace. This includes interactions with customers, clients, colleagues, leaders and other stakeholders. The more positive an employee's attitude is, the better their communication and relationships with all of these people will be.
This is what fosters great team performance and leads people to be committed to contributing to the organisation's vision and strategy for success. Soft skills and people skills must be instilled within the values of organisations who wish to be excellent places to work where employees feel valued, appreciated and engaged. This will mean your organisation has a reputation as a great place to work and will be better placed to attract talent in the future and work towards continued success.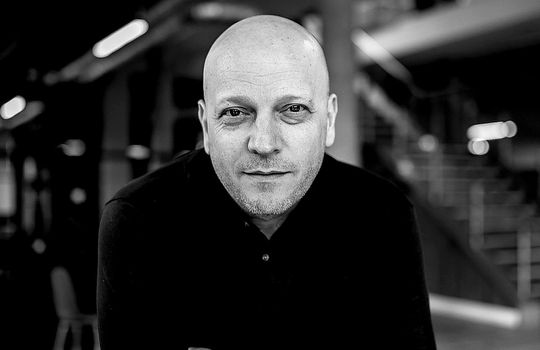 Insight from Nigel Brewster
Share