The impact of Furlough and other employment law changes
Published: 16th April 2020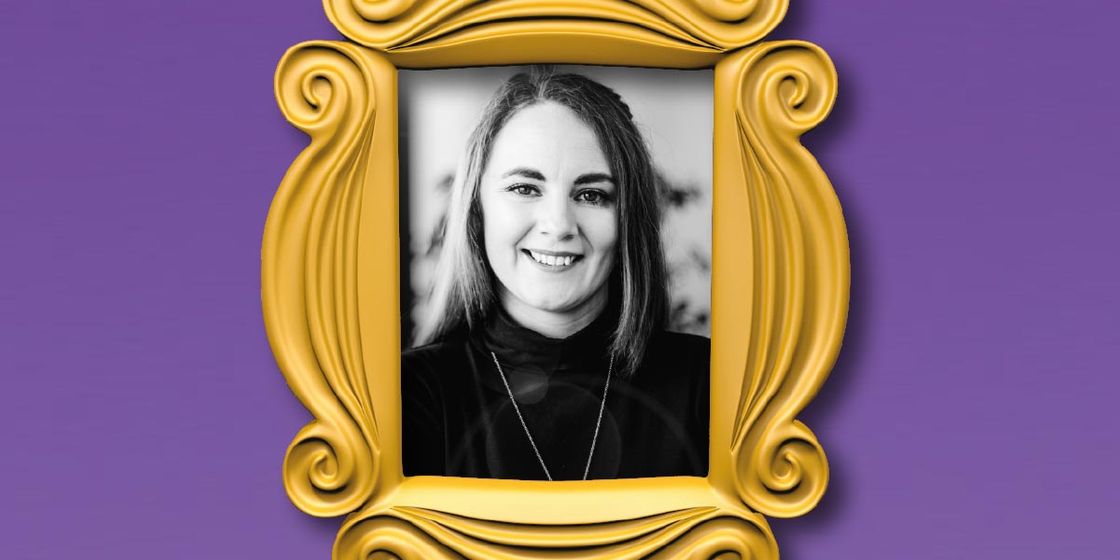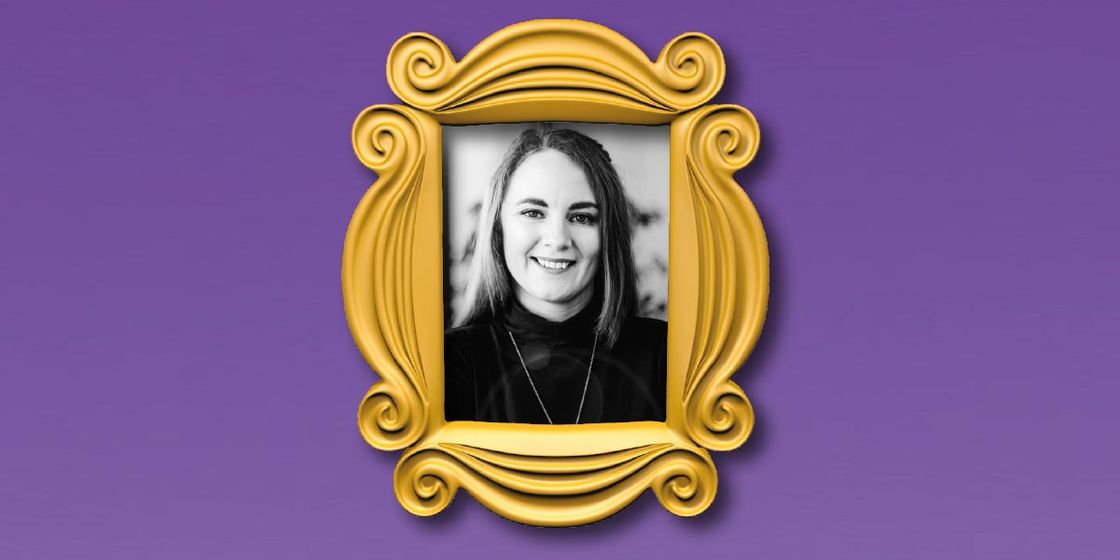 by Emma Tice, Partner, Employment Law and HR, Geldards LLP
Last year saw a pretty quiet year for employment law, all things considered, as we were inundated with issues surrounding Brexit. We were then hit with the coronavirus pandemic early 2020, which further concealed these changes. But they have now come into force nevertheless, all apart from one anyway.
The result of that is that a number of relatively significant employment law changes have snuck their way in as of April this year and have done so under many people's radar. Are you sure that your business has captured and accounted for all of the changes? Well, read on to make sure…
In employment law terms April is usually our busiest point of the year, with a lot of new changes coming into effect around this time. This year has been quite exceptional, to say the least.
What changes have come in?
Quite simply they break down into two categories, the usual annual changes and then exceptional one-off changes.
What usual annual changes have come in?
We see the usual increases in national minimum wages and also increased to many statutory payments. The headlines are set out below:
National living wage – for workers aged 25 and over increased to £8.72 per hour
National minimum wage – for 21-24 year olds increased to £8.20 per hour
National minimum wage – for 18-20 year olds increased to £6.45 per hour
National minimum wage – for 16-17 year olds increased to £4.55 per hour
Apprentice rate – for those under the age of 19, or in the first year of an apprenticeship increased to £4.15
Accommodation offset increased to £8.20 each day.
We also see many statutory rates increase at this time each year. This year the maximum weeks pay for the purposes of calculating statutory redundancy pay has increased from £525 to £538; the statutory guarantee pay (paid to those who may be laid off) increased to £30 per day; and the maximum amount of the compensation awarded for loss of earnings in a successful unfair dismissal claim rose to £88,300.
What exceptional changes have come in?
Where do we start? There are many. I will take you through them (in a nod to the reported Friends reunion that we will see later this year – hopefully)
FURLOUGH UPDATE
The 'F' word one
A whole new principle has been created in employment law since March 2020 called Furlough. This had never been seen in the UK previously, although it is common in the United States.
Essentially this is similar, although not the same, as lay off. During a period of furlough an employee cannot do any work. They can have contact with their employer, can do volunteer work and can complete training. It is important to keep in touch with your employees, even when they are on furlough.
In order to be furloughed an employee, this is a change of contract (as no work and likely reduced pay). Therefore you must make sure that you go through an appropriate process with your employees. You must also ensure that you have agreement from employees to furlough in writing. This is important to be eligible for reclaim from the Government but also from a normal employment-law perspective.
The Government has also introduced a scheme called the Coronavirus Job Retention Scheme (the Scheme), in order to cover some costs of furloughed employees. Under the Scheme you can reclaim 80% of an employees usual wage costs, up to a cap of £2,500. This is calculated differently depending on whether an employee has normal pay or if their pay differs. For the former, you take the salary as at 28 February 2020. For those whose pay differs, you need to take the higher of the same month in 2019 or the average earnings over the 2019/20 year. We have received additional guidance to confirm the following:
You can claim for regular payments that you are obliged to pay. This will include car allowance, regular overtime, compulsory (or contractual) commission etc.
Furlough pay is still subject to PAYE and NICs.
Employer's NIC and auto-enrolment pension contributions can also be reclaimed from the Government.
For employers who pay enhanced pension contributions, coronavirus is classified as a 'life event' and so amendments can be made to contributions during this time – remember to get agreement in order to vary the contract of employment in this way.
Furlough has to be for a minimum period of 3 weeks. It seems possible to bring an employee back into work for a period and re-furlough them, provided the re-furlough is again for a minimum period of 3 weeks.
Only employees on the payroll (or TUPEd in after) 28 February 2020 are eligible under the Scheme.
We think that employees can take holiday during furlough, without breaking the furlough but that this would have to be paid at full pay, and so the employer must 'top up' pay for periods of holiday.
The claims would be made by the company via an online portal, which should be open from 20 April 2020 with first payments being made by the end of the month.
At the time of writing, precisely how you claim or how often you can claim remain unclear, but what seems clear is that you should be able to claim for payments up to 14 days in advance of you making the payments to the employees.
Employers may choose to 'top-up' pay to 100% but they don't have to– this is the Company's choice.
This is a complex new introduction to UK employment law, and it is worthwhile taking advice on it.
The 'BIG' one (IR35)
This was a topic in itself and is a complex area in itself. It was scheduled that from 06 April 2020 the off-payroll working rules that currently apply to the public sector would be introduced to the private sector.
It has been confirmed by the Government that this has been postponed, and instead will come into force in April 2021.
This is a welcome extension on this complex area anyway, which would have been almost impossible to prepare for with the current COVID-19 situation.
So, watch this space on this one…it will come in 2021!
Your business will be caught if it fulfils two of the following:
A turnover of £10.2 million or more
A balance sheet total of £5.1 million or more 50 or more employees
The Information and Consultation One
Information and consultation thresholds relate to the minimum number of employees (as a percentage of total number of employees) who must request for the employer to negotiate an agreement on informing and consulting its employees.
The form that the information and consultation agreement takes is subject to negotiation and agreement between employer and employees. It could be a formal works council or collective agreement with a trade union type arrangement or something less formal altogether.
Prior to 06 April 2020 the threshold required for a request to set up information and consultation arrangements is 10% of employees, subject to there being a minimum number of 15 employees.
From 06 April 2020 this threshold has been lowered to only 2% of employees, but still subject to the 15 employee rule.
The reason for the reduction in the percentage of employee support required, is because the Government believe that high levels of employee engagement improve organisational performance and productivity, and lead to more fulfilling work – a common theme in the Good Work Plan.
The statutory sick pay one
Given the coronavirus pandemic, the Government have made temporary changes to the legislation dealing with statutory sick pay for employees who are self-isolating due to either having symptoms (7 day period) or a member of their household having symptoms (14 days).
Clearly if staff can work from home they may be able to still work if well enough. However if they can't, then the Government have confirmed that SSP will be payable from day one, rather than having the usual three waiting days before SSP is due.
It is important to note that these enhanced SSP provisions are applicable to those employees who are self-isolating. This does not apply to social distancing or shielding. There is an important difference. Those vulnerable employees who may be shielding or those of us who are now in social isolation due to lock down cannot claim SSP –only if we are formally self-isolating due to ourselves or a member of our household displaying symptoms.
The Termination Pay Tax One
The changes relating to pay in lieu of notice (PILON) and post-employment notice pay (PENP) came in two years ago now.
Essentially this means that even if you don't have a PILON clause in the contract, and you make a payment to
the employee after their employment comes to an end, you must tax the amount that the notice pay would have been. It closed a loophole where such payments could be made tax free.
From 06 April 2020 we have seen further restrictions in the way terminations payments are treated for tax purposes. The £30,000 exemption will still apply – that is (subject to the above) the first £30,000 of genuine compensation for loss of employment is tax free.
Previously anything over that would be subject to tax only and not national insurance deductions. However, for any payments made on, or after 06 April 2020, any amounts over the £30,000 exemption will be subject to both tax and national insurance deductions.
The Parental Bereavement Leave One
From 06 April 2020 we have a new right to take family-related leave for those parents who suffer the loss of a child under the age of 18 years old, or a stillbirth from 24 weeks onwards.
The right is to take two weeks of leave, which can be taken together or in two periods of one week. The leave can be taken at any time from the death of the child/stillbirth up to 56 weeks afterwards, most notably this covers the first anniversary of their death.
There are certain notice requirements, which aren't overly onerous, and differ depending on when the worker wants to take the leave. They are a maximum of one weeks' notice for leave taken after the first 8 weeks, but flexibility can be facilitated by the employer (as you would imagine).
This is a day one right, meaning there is no minimum service requirement in order to be eligible for the leave. However, to be entitled to pay they must have been engaged for a period of 26 continuous weeks, or more. Parental bereavement pay is available at either 90% of salary or the statutory rate, whichever is lower.
The legislation also accounts for employees being subjected to a detriment or being dismissed related to this leave, being a stand alone claim in its own right.
Summary
What with Brexit, and then Coronavirus, many of these changes have flown somewhat under the radar, and many employers may find themselves in a position where they haven't accounted for the changes.
If you need any further advice or assistance in drafting new contracts or policies or getting your business into shape, please do not hesitate to contact me.
For anyone who references this article, I will honour a discount to my usual hourly rate.
Emma Tice, Partner, Derby
Telephone: +44 (0)1332 378311
Email: emma.tice@geldards.com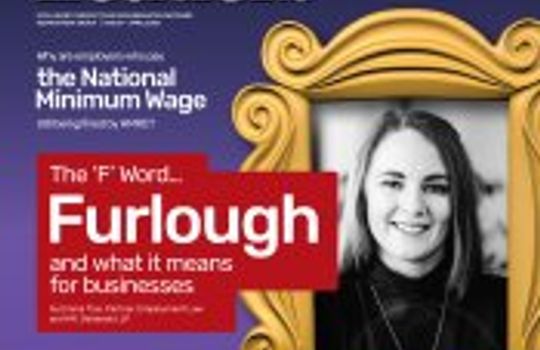 This article is featured in East Midlands Finance Leaders Issue 1
Share