Taking the terror out of video interviews – our top tips for candidates
Published: 22nd April 2020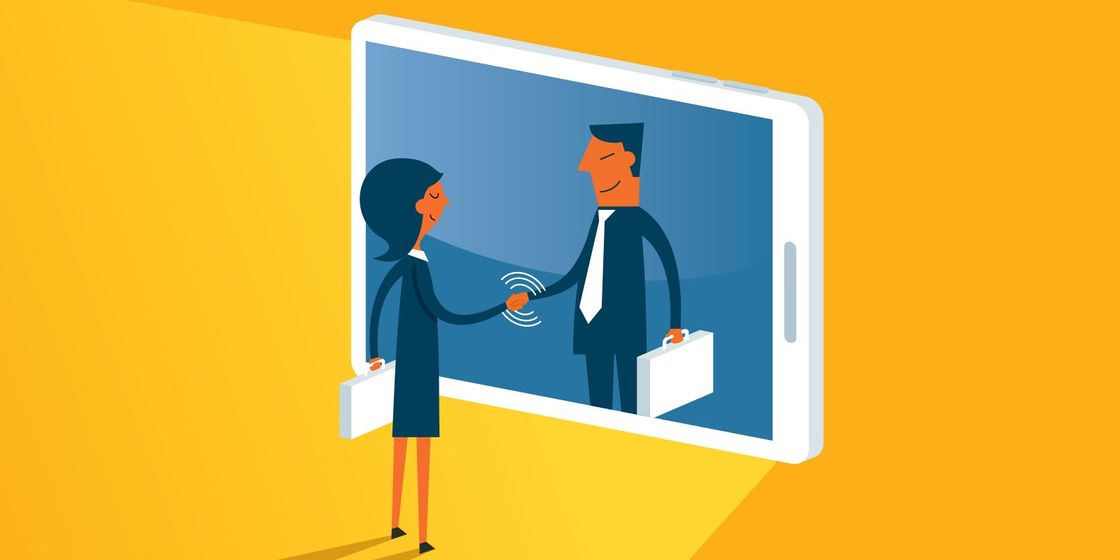 Interviews can be nerve-wracking for candidates at the best of times. Throw in having to do them via video call and it can be terrifying!
The current social distancing rules mean that more and more companies who still need to recruit essential roles are having to turn to this medium. So here are our top tips to help calm your nerves and nail your online interview.
Get tech savvy
Make sure you know how the tech works beforehand, or have a trial run with a friend. Remember, it doesn't play well if you apologise at the start of the interview because you don't understand the technology – you don't want the first impression you create to be about a skill you don't have!
Sort the basics
Make sure your internet connection is stable and that your computer or tablet's audio is on. If using one, test your webcam and close any unnecessary web browser tabs or applications, and if you're using a tablet, make sure you have enough battery left!
Dress the part
Treat this like you would a face-to-face interview, so that means dressing for the job. However hip your 'lockdown look' is, it's best to think about the impression you want to give about how seriously you're taking this and how you would present in the role.
Lights camera action
Think about the lighting and the position you will be viewed from. Poor or very strong light can be problematic, so identify somewhere you won't be in shadow or overexposed. You also don't want to spend the interview squirming to try and change the angle to remove a double chin or the view up your nose!. Position the screen so the camera is at a position just above your eyes for the best angle and maximum confidence!
Don't distract them from the main attraction
You want them to focus on you, not the messy background, or unexpected interruptions from pets or children etc. Switch your phone onto silent and choose a location that reflects how you want to be seen. A plain, organised, or muted background is best, plus many tools such as Zoom allow you to blur your background or use a standard backdrop to hide your surroundings entirely.
I'm ready for my close up now
Remember your face will be front and centre, so make sure your facial expressions convey what you want them to. Smiling and nodding will show you are engaged and interested, and remember to look at the camera, not your screen. This is the best way to recreate good eye contact and rapport with your interviewer as you would face-to-face. Don't touch your face or cover your mouth as this may muffle what you say. Body language is also still important, so sitting attentively rather than slouching, and moderate rather than excessive hand gestures are best.
Don't forget your 'stuff'
Doing something unfamiliar can make us anxious. Making sure you have a copy of your CV, the job description and any other useful information to hand will help you feel prepared and allow you to check back. Like with any interview, thinking through answers ahead of time to questions you are likely to be asked works well. As does rehearsing the key points you want to get across and how your experience and skills match those the role requires.
Take your time
Make sure you listen intently to the questions and answer them directly. There can also be a delay with virtual meetings, so pausing briefly before you answer will not only give you a moment to think about what you want to say, but also means you can be sure the interviewer has finished before you jump in. It's also useful to have a pen and pad handy so you can make notes to remind you of points you want to make.
Overall remember the '5 Ps'
"Prior preparation prevents poor performance" and if you feel well prepared you will feel more confident and relaxed – so embrace the new age of interviews and get the job you want!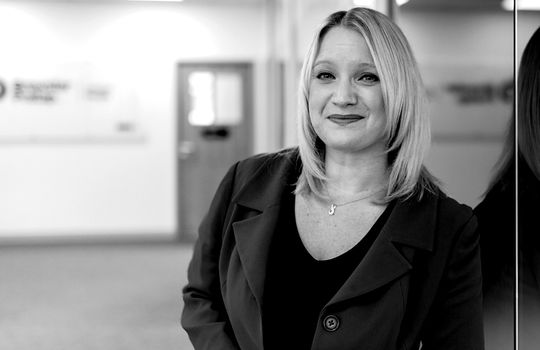 Insight from Rachel Hannan
Share