Students complete the course - pub golf style
Published: 23rd June 2014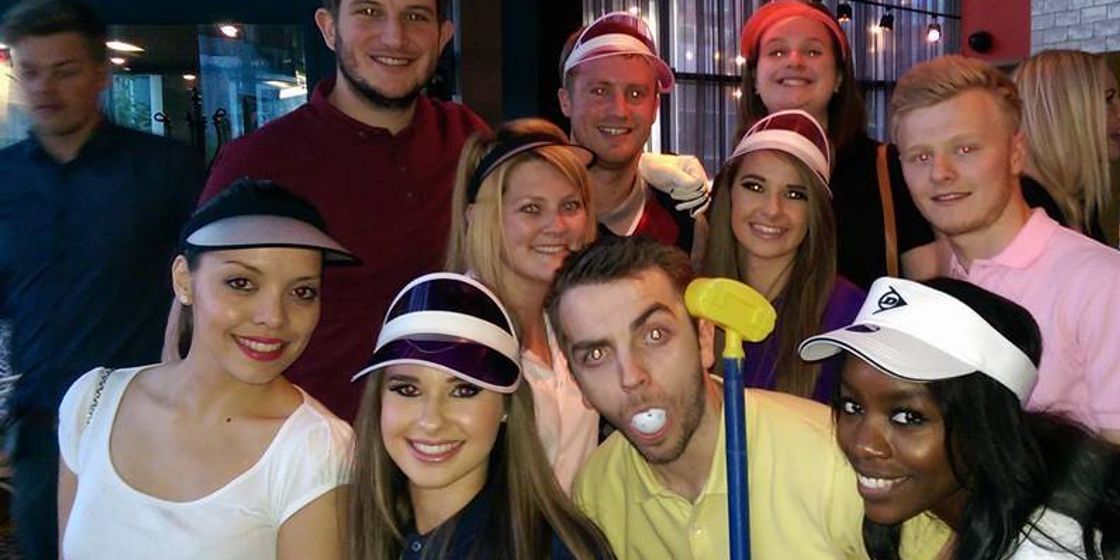 Brewster Pratap were delighted to continue their ongoing relationship with the Sheffield & District Chartered Accountant Student Society by sponsoring the second annual Pub Golf Event.
With 50 young accountants in attendance (and five not so young consultants from Brewster Pratap!), everyone was decked out in their finest golfing attire for the nine hole course across some of Sheffield's finest bars.
100% of the players completed the course en masse and there were some excellent 'below-par' performances!
Nicola Worrow managed and led the event supported by Nik Pratap, Dale Spink, Gemma Hutchinson and Karen Caswell.
Commented Nik, "Everyone had a great night and we were delighted to organise and sponsor this event for the second year. It has already become one of the most popular events in the S&DCASS social calendar and it is a real privilege for us to be involved with the future of members of the Accountancy & Finance sector. Although a social evening, this platform gives Brewster Pratap the perfect opportunity to form relations and bonds with these future decision makers and gives the students the chance to meet us and to glean the knowledge and advice they need to move forward into the work force. The success of last year's event left us in no doubt that we wanted to continue our sponsorship and further forge relationships across the Sheffield region.