Small business owner or sole trader? Top accounting tips for you
Published: 10th February 2021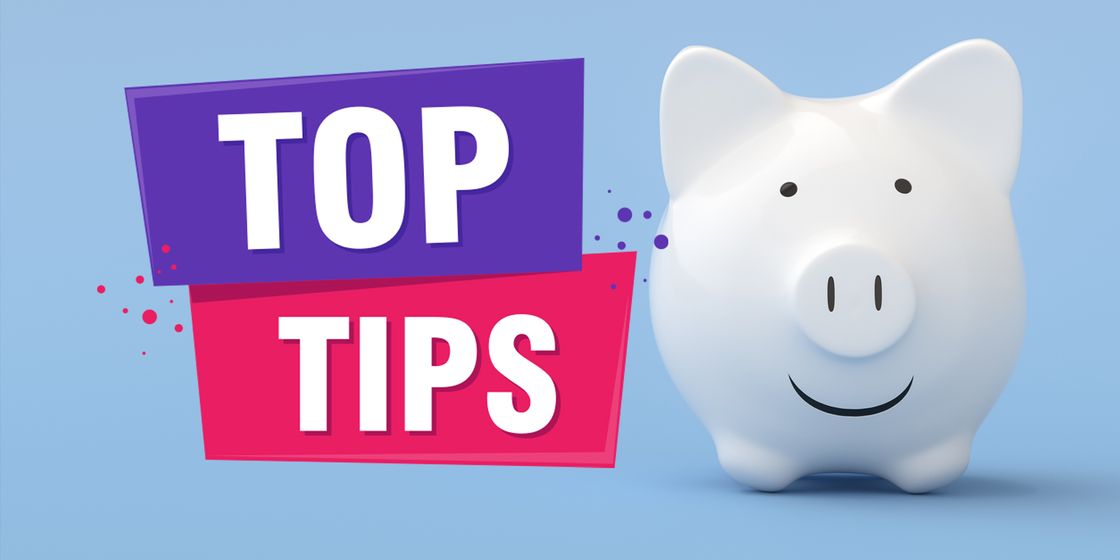 For small business owners and sole-traders, accounting is incredibly important but it can be difficult to keep track if accounting isn't your forte. These are the most crucial things you need to know, understand and have in place whether you're a small business owner or sole trader…
Have a dedicated bank account
If you're a small business or sole trader, it can be tempting to just use your personal bank account for payments, however, it's far smarter to have a dedicated bank account. This makes it easier to stay organised and more straight forward when it comes time to file accounts or a tax return.
Create an accounting system
Establishing a system to record your business expenses and payments is the best way to stay organised and keep track of everything. Keeping your records up to date is crucial for claiming all business expenses and staying as tax-efficient as possible. This is one of the most important tasks for any business.
This might mean you create a spreadsheet and input your information there, or it may mean you use cloud accounting software that does most of the hard work for you. Pick whatever method you find is easiest for you and stick to it.
Keep all your receipts
Keep receipts for absolutely everything related to your business. This doesn't mean you have to keep every single paper receipt as there are many different online accounting programmes that can store all of your receipts electronically.
Keeping every receipt means you'll have everything you need when it comes time to file your tax return or accounts and claim necessary business expenses.
Figure out how you'll be paid
Having a good understanding of cashflow and keeping your accounts up to date will help you determine how much you'll be able to pay yourself without leaving your business short. Deciding how you'll be paid and how much depends on whether you are set up as a business owner or are a sole trader.
If you're a sole trader, you can take money from your business as 'drawings' to pay yourself. Having a separate business bank account for this keeps this simpler.
If you're a limited company, taking a combination of a salary and dividends is usually the most tax-efficient thing to do. The salary would be paid to you as a director in the same way as if you were a regular employee.
Have a payroll system
If you have employees or are a company director taking a salary from your business, you need to have a payroll system in place and this needs to be Real Time Information compliant in order to meet HMRC requirements.
Know your tax obligations
Knowing your tax obligations is vital for business owners and sole traders. Your tax obligations will vary depending on your business structure and understanding these for your specific business is vital.
No matter what your business type is, you'll be required to file a Self-Assessment with HMRC. This is how HMRC determine how much Income Tax and National Insurance you are required to pay. These can be filed online and are straight forward, or you can use an accountant to help you with this process.
Set aside money for tax and National Insurance
Whether you're a sole trader or business owner, setting aside money for HMRC to cover your Income Tax and National Insurance is a must. All too often individuals don't do this and are caught short when they file their Self-Assessment and don't have enough cash to cover what they owe.
Hire an accountant if required
Accounting can be a chore and it can be hard to keep track of everything whilst running your business too. That's why many sole traders and small business owners have an accountant they trust to keep on top of bookkeeping and accounts for them.
An accountant will keep you updated on tax dates, payments due, recommend the best ways to keep your accounts organised, advise on allowable expenses and how to report things so you are as tax efficient as possible. They'll help you estimate how much tax and National Insurance you'll have to pay and can assist with things like VAT and payroll to ensure you're compliant.
Here at Brewster Partners we pride ourselves on our calibre of finance candidates, and will listen carefully to all your needs to find the right person for the job. With candidates from all over the region, we will work alongside you during the recruitment process to help you find the right person to help support and grow with your business, leading to a successful future for you and your employees.