Sheffield host HR Forum in partnership with Wake Smith Solicitors
Published: 28th June 2019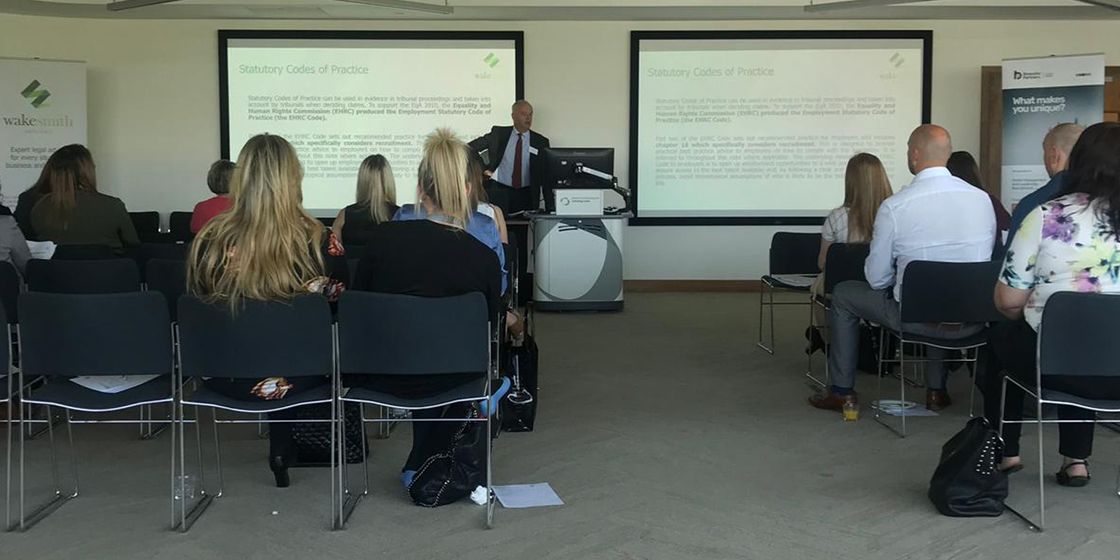 On Thursday 27th June, we held the second HR Forum of 2019 in partnership with Wake Smith Solicitors. The event took place at the Advanced Manufacturing Park and saw 50 of Sheffield's HR professionals come together to learn more about best practice in the HR industry.
Wake Smith gave an insightful presentation on 'Recruitment and best practice', covering key topics such as discrimination, data protection and equality. Discussions covered how to apply best practice when appointing for a role and experiences encountered along the way.
Pete Shillito, Client Director of Brewster Partners Recruitment Group also gave an interesting presentation covering 'Key predictions in the Recruitment market for the next six months'.
Thank you to all of those that attended, we hope you enjoyed it. For further information on future events, please contact Amy Wood at awood@brewsterpartners.co.uk or visit our website www.brewsterpartners.co.uk/hr/events