Santa Paws visits Sheffield
Published: 17th December 2018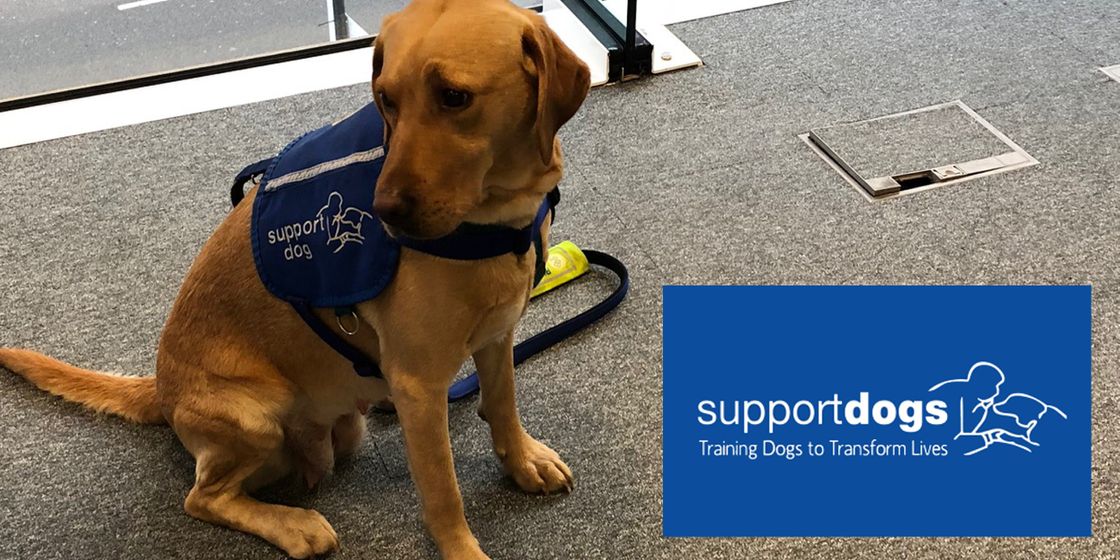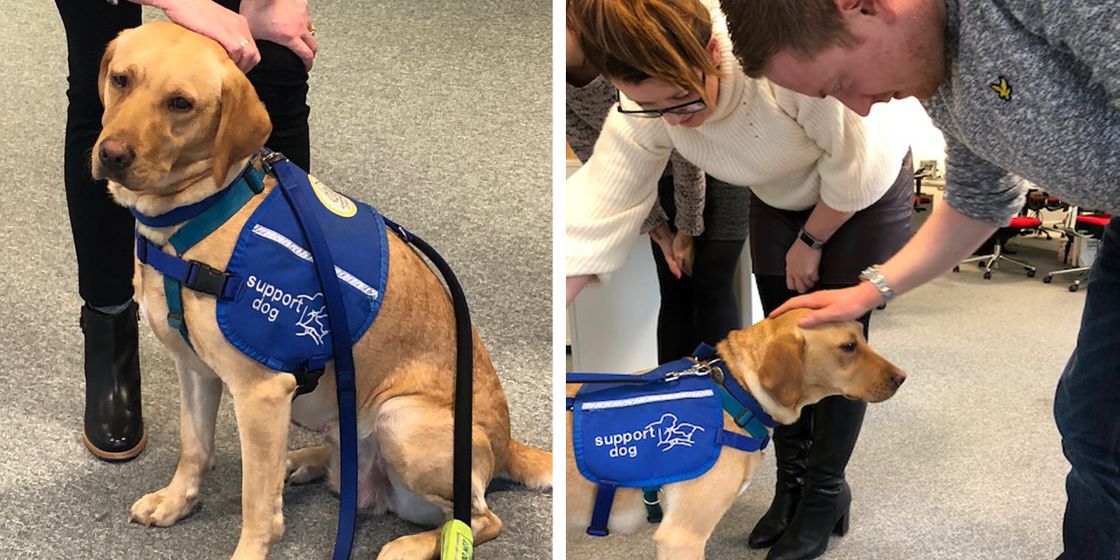 The Brewster Partners team in our Sheffield office were very excited last week to welcome the brilliant staff from national charity 'Support Dogs' for one of their 'Santa Paws' visits, accompanied by their gorgeous trainee dog, Willow!
Willow is a three year-old trainee, and the team think she will go on to become an Autism Assistance dog. This means she will be trained to provide safety, companionship, and help bring independence and a more socially inclusive life for both the child with autism and their family. Many children with autism have a very limited sense of danger or of the consequences of their actions. They often have a tendency to wander off from their care givers, putting themselves in danger which may result in injury. Support Dogs like Willow are trained to keep a child safe using a wide range of methods, reducing the risk of injury or distress for the child and reducing stress and anxiety for the child's family.
Support Dogs also provide and train Seizure Alert Dogs for people with epilepsy, and Disability Assistance Dogs for people with physical disabilities. The charity provides all of its services free of charge to those in need of them, and the demand for support is higher than ever. Brewster Partners have sponsored one of the Support Dog puppies, so that they can be trained early on to provide someone with the help they so desperately need.
If you would like to learn more about the work that Support Dogs do and how you can get involved, please go to www.supportdogs.org.uk