'Right first time' – 5 reasons why it's crucial for your recruitment strategy
Published: 28th July 2020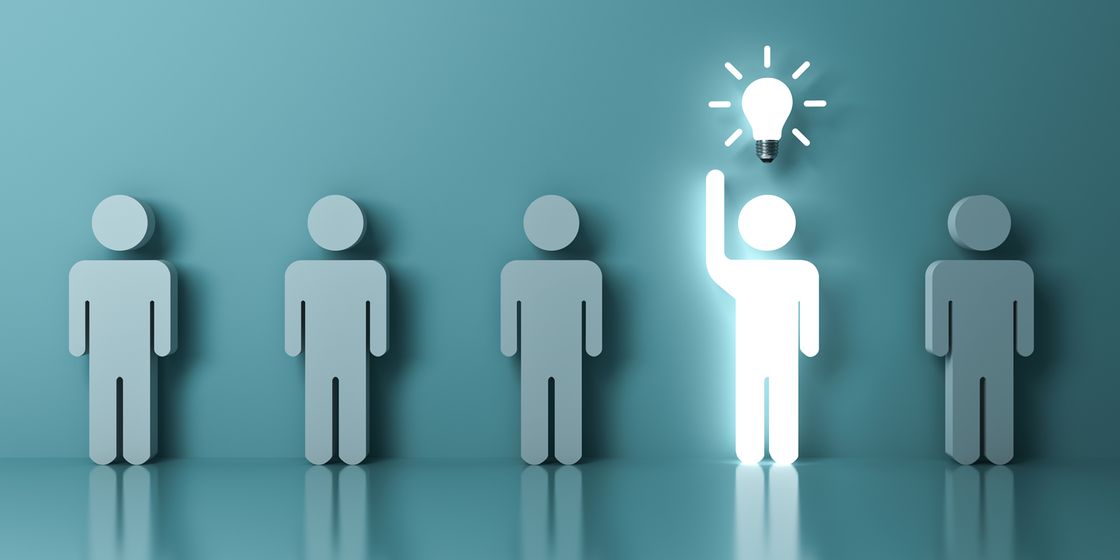 It's undeniable that the world is a very different place than it was only a few months ago. The level of uncertainty that the Covid-19 pandemic has created has contributed to many business owners casting an even keener eye on their investments and decisions.
Consideration of risk and return on investment have always formed an important part of a business leaders responsibilities, as has the need to build a strong and capable team. In such uncertain times, leaders are now considering their short and long term strategies to stay agile and put themselves in the best position for coming out of the pandemic.
For many leaders, recruitment will play an integral part in ensuring organisational strength and development as we work to come out of the turbulent times we find ourselves in. Hiring decisions made now have incredible potential to help you with business recovery and growth, or they may serve to meet whatever short and long term targets you focus on as we strive to push on during this period of economic uncertainty.
As we try to navigate these uncertain times here's 5 reasons why it's crucial to get the hire right first time:
1. Mis-fires burn cash
A report recently carried out by Oxford Economics found that it can cost up to a staggering £30,614 to replace an employee if you've made the wrong hire and need to carry out the recruiting process again. This average figure consists of estimated costs for lost output while a new employee gets up to speed as well as the logistical costs of recruiting and onboarding a new hire.
This means not hiring the right person for the job the first time around is an extremely expensive mistake and one that should be avoided at all costs (pun intended). Time and effort put into sourcing the right candidate for a role is therefore crucial for ensuring money doesn't go down the drain, particularly in a time where wasted funds has a much heavier impact on an organisation.
2. Longer period of low productivity
The report also revealed that, on average, new employees take between 24 and 28 weeks to reach optimum productivity, meaning there will be a clear impact on the amount of work that is completed and the standard of it each and every time a new employee joins the team. Of course, in a period of uncertainty such as now, businesses will be looking to ensure they have the right team in place to have maximum productivity as the world starts to shift out of the pandemic.
3. Cultural Impact
Mis-hires undoubtedly have a negative impact on your company culture. We've all heard the phrase that 'one bad apple can spoil the cart' and often when it comes to poor hires this can be true. Recruiting someone who is a bad fit for your organisation can lower employee morale, drive negativity and create an overall negative environment that impacts productivity and employee health. A study by Deloitte found that 88% of employees believe workplace culture is important for overall business success, so it's important to take care not to put this at risk.
4. Reputational Impact
High employee turnover rates can have a profound impact upon organisational reputation and could make the difference between top talent choosing to work with you or a competitor. It's important not to forget that it isn't just the ability to attract new talent that will be effected, potential clients and customers are far more likely to work with you if you have a reputation for looking after your employees and boast a positive and happy workforce.
5. Impact on momentum and strategy
As many organisations adapt to significant change in their environment and marketplace, there will be a lot of emphasis placed upon business strategy and long term planning. For some leaders, the priority might be looking at how best they can stay on track with their original goals. For others, it could be a completely new agenda and long term roadmap being designed. Whichever it may be, hiring could play a key role in strategy so businesses can't afford to have set backs and need to make sure they find the best talent to get them where they need to be.
We can help
Nobody is perfect, we've all made mistakes at some point in our careers, but what's important is that we are proactive in trying to avoid them and put ourselves in the best position for success.
Our team at Brewster Partners manage the recruitment process from start to finish and have access to a wide range of different candidate attraction techniques which will source the very best (often hard to find) talent who will align with your culture and fit seamlessly into your short and long-term business aspirations.
We can take the process off your hands and allow you to focus on the parts of your business you're best at. We understand your needs, reach the right people and do it well so the next time you make a hire you have the best chance of it being the right person for the role.