Refresh - Brewster Pratap Recruitment Group unveils new website
Published: 3rd December 2015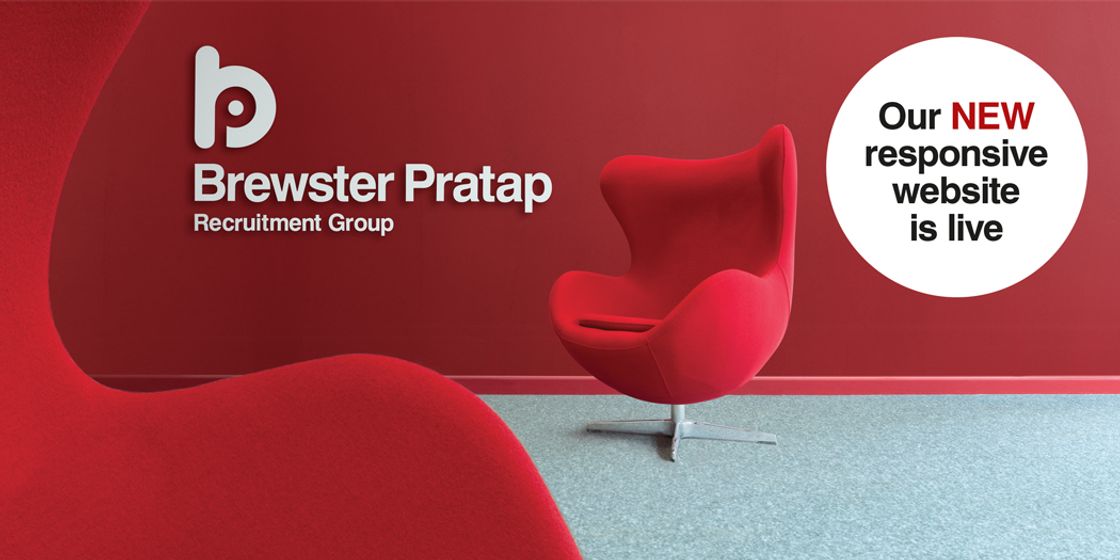 We are proud to launch our new website, which offers quick and easy access to our job boards and client and candidate information areas. The site boasts a new contemporary look and feel that captures our brand, our culture, the way in which we approach recruitment and our people.
Created with user experience firmly in mind, our new site has been designed to be compatible with mobile phones, tablets and desktop computers, meaning you can now search for a job just as easily on the bus as you can on your laptop at home. Our advertising, SEO and social media strategy targets a huge number of candidates and their first touch-point with our business is, more often than not, our website. Taking that into consideration, we've canvassed their opinion of what they want from a new website, the main points being:
• Intuitive and speedy navigation
• Informative and up-to-date job adverts
• Access to our helpful information and resources.
As a result, our new site now has a publications library where our historical industry and salary reports are available for download and we will be publishing a range of new and informative material to download, or order as print copies, over 2016.
We have also discussed our new site with a various clients and look forward to launching a number of bespoke microsites on their behalf over the next few weeks.