Q&A with Zarah Al-Kudcy
Published: 6th August 2020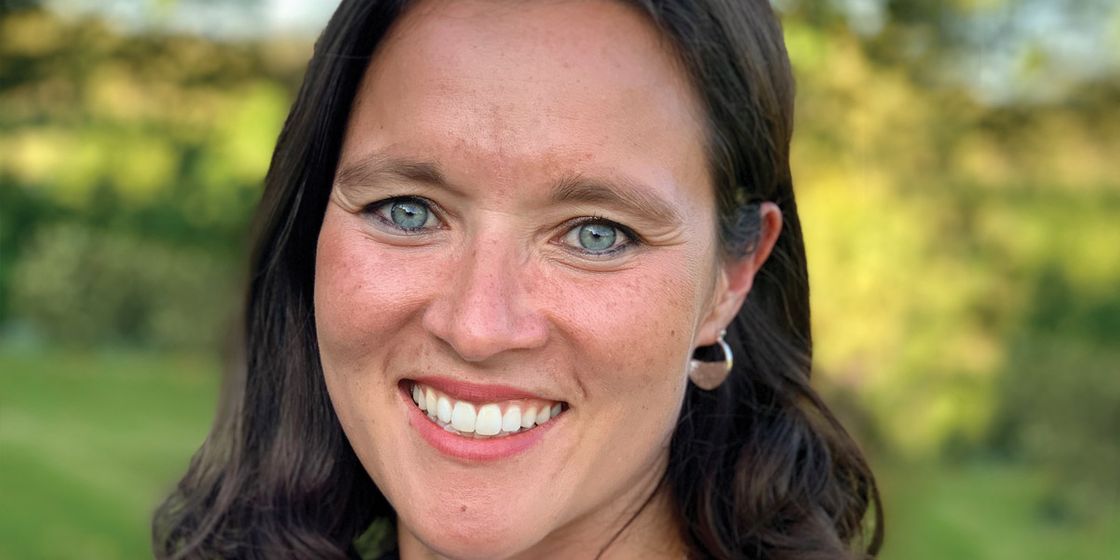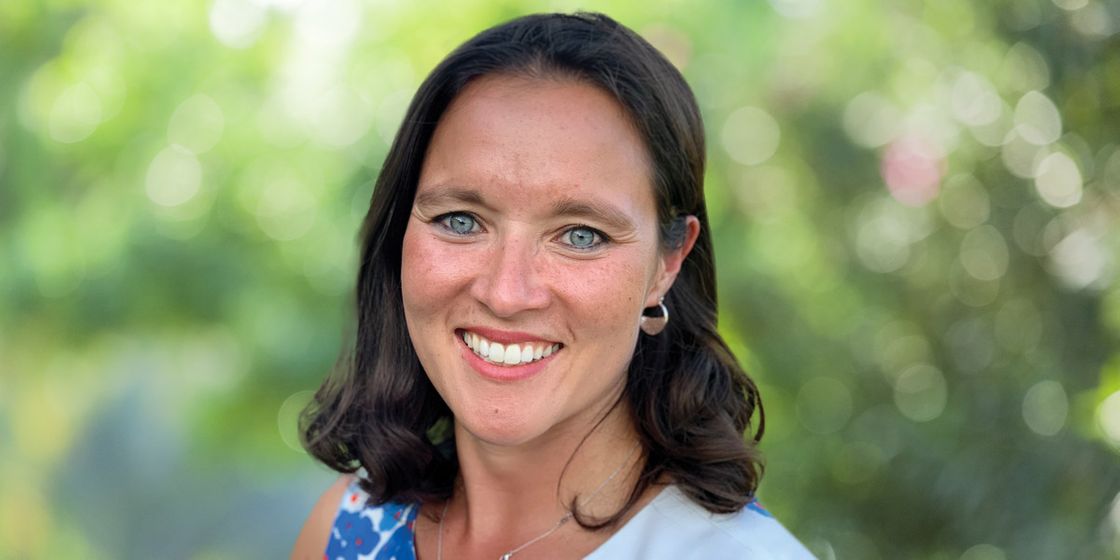 Zarah is the current Head of Commercial Partnerships at Formula 1® and has recently been appointed as a Trustee for the Women's Sports Trust. With a breadth of experience across the international sports industry, Zarah has led marketing and communications teams at both Cricket and Rugby World Cups. Neil Edwards, Client Director at Brewster McBride, caught up with Zarah to discusses her career, future aspirations and the leadership lessons she has learnt during her journey so far.
Can you talk us through your career to date?
I originally wanted to be a journalist but got an opportunity to work for a sports agency in a communications role. I did four years there and my role involved brands, governing bodies and major events. I think agency side is a great platform to start out with, as it gives you that mix and variation. I then went to Australia in 2012 to work for Athletics Australia; the governing body for elite track & field.
This was the year of the London 2012 Olympics, so there was a huge part of me that thought "am I crazy to head out whilst we have a home Olympics and a diamond jubilee" but I simply had to go where the work was. I then came back and did a stint at Sky Sports in their marketing team and then worked on the Rugby World Cup. I was on the organising committee for the Rugby World Cup 2015, so at least I got that home, major event fix. I led the marketing there which then led into working with the ICC on the Women's World Cup and Champions Trophy before moving into Formula 1®. I moved into Formula 1® during the new era where I've moved into a much more commercial role.
I've really had a mix of experience within broadcasting, agencies, communications and marketing roles, and now I'm in a commercial setting. I feel like the variety has given me a well-rounded mix of skills and experience, which has ultimately been beneficial now I'm in this commercial role.
It's actually the reason I took this role at Formula 1®. Previously a lot of commercial teams have been very separate to marketing divisions and there's always been some form of inner tension. These days things are integrated a lot better so I feel I can use my marketing and communications experience in a commercial capacity.
In January you became a Trustee at the Women's Sports Trust, what does the role entail?
The organisation looks at increasing the coverage of women's sport by working with industry stakeholders as well as creating role models and ambassadors. It's about supporting the professional athletes & increasing the profile of them as individuals - it was set up on the back of 2012 to try and maintain the momentum created by the Games.
This year we've had a campaign called Unlocked, which has been supported by people like Baroness Sue Campbell, Tim Hollingsworth and Dame Tanni Grey-Thompson. The campaign is about helping athletes at various stages of their careers. Some athletes are fairly young and part of international teams looking forward to their first Olympics, then you've got some that are either close to retirement, or who are retired and looking to go either into coaching or into a totally different career, such as media or government etc. So we work with them to help and support them with that transition.
I think it's a great example of where we can do more of that in sport. In every job I've had, I've sort of learnt skills as I've gone on. There's always this assumption that an athlete knows what they're doing. They might know what they're doing when it comes to training, however a lot of the time they need some support around other aspects of their career - they're not always going to ask the question of "How do I grow my social media?" or "Why is it important that I have a brand?" or "How do I get into governance?".
During lockdown we have organised weekly online groups with everyone on the programme. They've really got to know each other and have break out rooms to discuss the challenges they're going through. You have a number of different Olympic sports/athletes represented -they've all come together and kind of gone, "What does this mean for you?", so it's been a nice moment.
What are the stand out moments in your career?
The Women's World Cup 2017 definitely stands out for me, especially the fact we sold out Lords. It was a huge moment for everyone because it took a long time to get there. It was a huge project and we had quite a few push backs along the way. For instance, we were told we were being ridiculous to target a sell-out final. It was a real team effort and it was nice to see it come off. And, for England to win the World Cup too, was the icing on the cake.
I think the Rugby World Cup was also a huge moment for me. To work on a major event like that after not having the Olympics experience myself earlier in my career was great. Almost in reverse of the Women's World Cup, the success came from the fact that we had a great tournament albeit the England team under performed. Being able to deliver a sold out tournament that broke ticket revenue and attendances records, and just the general vibe in this country (despite the fact the home nation didn't do particularly well) was a huge highlight too.
Now at F1, I'm really excited and proud of the work that we're currently doing and what's in the pipeline. At the start of this season (in March, albeit the first Grand Prix didn't end up being until July) we announced a new global partnership with Saudi Aramco, that's the first new global partner to join F1 in the last 4 years. It is a difficult market out there, so for us to be able to do that I think was again another good team effort.
I'm also excited to have played a part in a new partnership with Zoom Communications, which we did during lockdown. It's the perfect example of how Zoom allows organisations to keep doing business but also how we've used new challenges to drive new opportunities and, in this instance, we created a completely new virtual hospitality programme for the partnership.
Your current role at F1 see's you work with number global partners and host venues over a calendar year. What are the specific challenges of such a diverse role?
My roles leading into working at F1 saw me involved in World Cups or Olympics. These events had long lead times with at least two years to prepare for one major event. This meant everyone was on the same page and focused on that end goal. Earlier roles saw me involved in seasonal sports such as Athletics, Basketball or Tennis – you are always treading water in seasonal sports because you're either in season or you're planning for your next season.
Formula 1® has 22 races throughout the year, all over the world. For the host venue, it's their biggest event of the year and for us it's like having 22 Grand Slams or 22 Super Bowls every few weeks. Being involved in all them is exhausting, but in a good way. It's also phenomenal to see how you can pick up a circuit and drop it in 22 different places and work through all the challenges that come with that.
Challenges are different every week, whether it's the commercials specific to a region or just the delivery of it – you are constantly on the go. If you just look at the regions we race in themselves, some brands are very different. We work with a large number of global brands, they may actually want something different out of their Formula 1 experience on our race weekends in Asia or China, compared to a race weekend in North America, so managing those relationship are always a welcome challenge. It's been fascinating to see how global brands such as Heineken approach different local markets in different ways, so you start to see those nuances as you work through each race and what's important to each of the local markets as well as the global brand. Heineken, as an example, are great activators, so you actually get to physically see how their brand is used on the ground, and how fans engage with them.
What specific hurdles do women encounter as they develop a career as a leader in the Sports & Entertainment sector?
First of all, I love working in sport. I'm lucky in that I also love sport. I occasionally joke that sport is language – I can go to any part of the world, meet a stranger, and if they like sport I can hold a conversation with them for quite a long time. So I think that automatically breaks down some barriers and earns you that respect. But as we've recently seen with Rugby Australia with their CEO having to step down, there are still cultural issues we still have to overcome. I've been in meetings in the past where often it's not overt, it is more of a subconscious awareness you get when you are told "you sit there" or "you take the notes", it's a cultural change that's needed in areas.
Take the Women's World Cup as a great example. The hurdles we had to overcome were all set by senior men, in various positions. They were being unambitious when setting us targets and objectives for the tournament, despite us having research that suggested a different approach. We worked with them and made the arguments we needed to in order to run it the way we felt best. We went on to deliver a successful tournament - the management at Lord's were great in the end and held their hands up and admitted they got it wrong.
So I think it's about slowly turning the boat when we talk about a cultural change. We would all like that to be faster, but sadly long term change takes time. Having more female leaders in the industry would be great, but I think timing is the biggest hurdle. Leadership roles don't come up all that often, and whether you're male or female, from sport or not, I think it's about making sure that organisations work with the right people to identify the right talent to fill those positions. But again, that does depend on culture and a collective change across all industries.
To make a change, it's about us going back and understanding why we work in sport. A lot of the time people tell you it's not for the money, you work in sport because it's the purpose & passion it provides people. I think we see that even more now that sport is a community, for a lot of people they go and get involved in sports at weekends for that reason.
If I could get every young girl to understand that a career in sport doesn't need mean being a 'professional athlete' and learn that there's so many benefits to simply playing sport, whether you're good at it, or not. I look back at my time at university and I think, "Yeah I got a degree" but I'm probably where I am now because of the relationships I made and networks I built. It is relationships that win you opportunities to take into day-to-day life. I saw an Instagram post recently that said 94% of C-Suite women played sports at some point, so it's the skill set it gives you as you go through life more than anything. I think that's why I continue to work in it because I think it's the answer to a lot of problems we have as a society.
Knowing what you know now, what advice would you have given to yourself as a 20 year old?
Two pieces of advice; one would have been do a law degree. I wish I had done a law degree. Not because I think I'd be a lawyer now, but it would have just opened a few more doors for me. I've looked into going the agent route, and just having that background would be really useful.
The other one is to be patient. I was extremely impatient until my 30s to be honest. When I completed my journalism course after uni, one of my tutors said the problem with you, is you want to go in and become the editor of the Times straight away, and I was like, "yeah why not?" because you can then just influence everything. I think I'd have advised my younger self that it's important to balance drive and patience.
Who has inspired you throughout your career?
I could probably rattle off a long list for you, but I think there's a couple that stand out. From an athlete point of view, I worked with Luol Deng, a British basket player who is now retired from the NBA - he taught me a lot. I was young when I was a Communications Manager and working with him. I think we were a fairly similar age, however he was wise beyond his years. The team had a lot of issues going on, off court, and even though he was the biggest name in the team, he'd say how can we share the load, how can we build up other people. Just seeing the way he carried himself off the court made me think that, if I can be a bit more like him, that's a win.
At Fast Track there was the Events Director, Michelle Dite. I've never actually worked directly for her, but she's always been that sort of motivator and guiding voice. Again, the way she carries herself inspires me. The way that she leads and the way that she just is. She's a very warm and open person and has time for people. She always wants to hear, or try and find the solution, but she's also a great politician - so if she needs to guide you down a route, she can also do that. I've taken a lot from seeing her operate like that overtime.
What to you makes a great leader?
I think listening first and foremost. I'll probably come up with all the clichés at this point, however I truly believe it. Being willing to do the work that you ask of others, but also willing to step back and give people responsibility to do it themselves. There's nothing worse than a micro manager. I love managing people because I love to see them grow, but equally, I enjoy how they help me develop, because everyone is very different and the way that they behave reflects in the way that you behave with them too.
That comes from my sporting background, I've always loved being part of a team and leading people and helping people when they need, it but also just seeing them flourish. I think it's knowing when to take a step back, and then also when to provide a guiding hand.
What do the next five years hold for you?
Who knows? Five years ago I couldn't have told you what would happen in the next five years. I think that's been my mantra throughout my career, that opportunities present themselves and it's the way that you take them that counts. I would like to continue to do more in helping to grow and nurture the women's sport, as and where I can. Currently at F1, we are doing a lot in and around diversity within the organisation and I'm really keen and passionate about being part of that, as well as being involved with projects like the Women's Sport Trust.
Women in sport is a big piece. For me it's just taking those opportunities because the sports industry has changed so much in the last five to ten years. I'd like to think I would still be influencing change for the greater good.
Post pandemic, what challenges lie ahead for the world of sport?
Unpicking the web that is the sports industry. There will be many knock on effects when sport fully gets going again. The challenges at present are getting every facet of the industry back up and running, whether you are a rights holder, broadcaster or brand. I think it's also changing the rhetoric. Pre-pandemic, we have always has the opportunity to sit back and plan and then see what the result is. In the shorter terms we will not have that luxury.
We are really good at returning to what we think normal was, and yet we've changed, and I think one of the great things has been about normal people during this lockdown, the heroes and the key workers.
I think it's more what do we learn from this and then doing something about it. Keeping those human connections are key, because weirdly, we've become more isolated yet more connected, and it's making the most of that in sport moving forward.
This article is featured in UP Magazine - Sports, Leisure & Hospitality Issue 2
Share