Q&A with Vicky Gosling
Published: 8th March 2021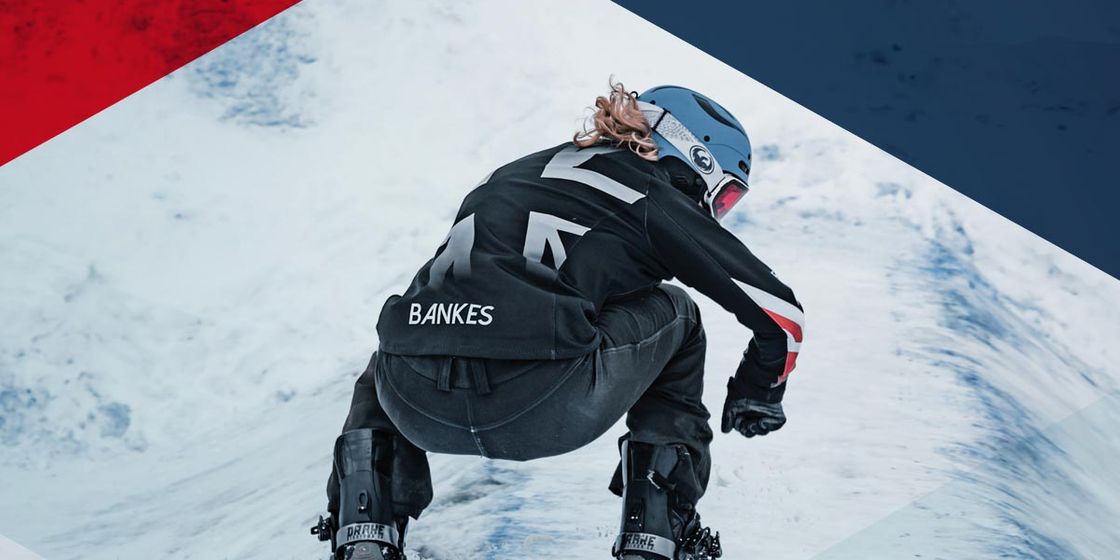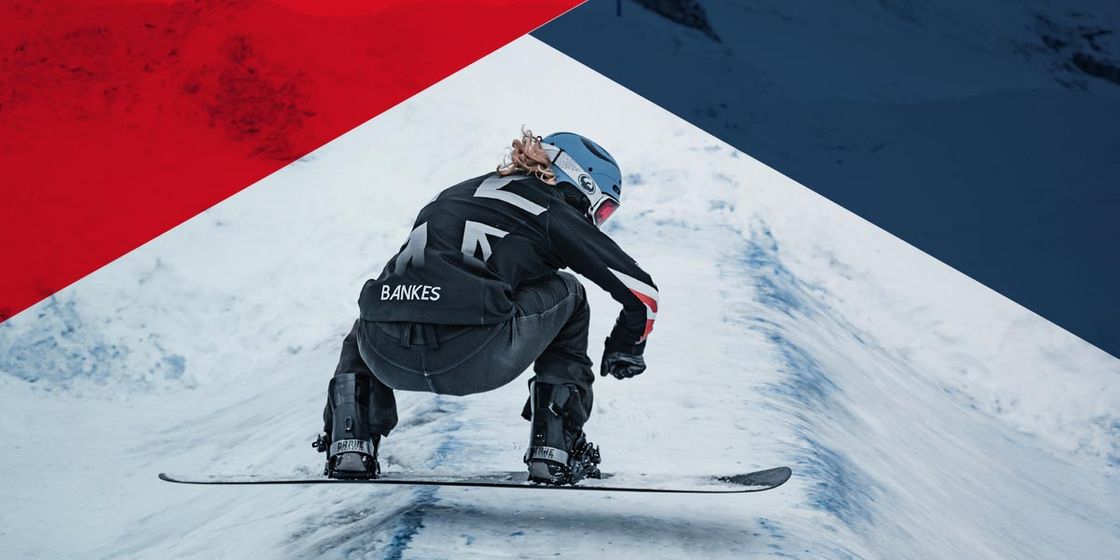 Victoria is the CEO for GB Snowsport, Custodian for the Rugby Centurions, a Strategic Advisor to the UK Invictus Games Delegation and is a Board member of the British Olympic Association. She has had an outstanding career to date with many achievements, including being the CEO for the Invictus Games 2016 in Orlando and the Military Project Lead for the first Invictus Games (London 2014), inspiring 14 nations and over 400 athletes to compete. She has completed 21 years' service within the Royal Air Force culminating with the prestigious rank of Group Captain. Her achievements have been recgonised nationally through the Awards of MBE (2004) and OBE (2014).
Can you give us an overview of your career to date?
I spent 21 years in the military, where I was deployed worldwide in numerous roles. Following my work with adaptive military sports, I received a call to help set up the first-ever Invictus Games operating as the military executive lead working alongside HRH and the Chairman of the Games, Sir Keith Mills GBE DL. Following a successful London 2014 Games, I became the Chief Executive for the Invictus Games 2016, Orlando, which was incredibly rewarding and I knew at this point that my next role would be in sport.
On my return from America, I became Chief Executive for GB Snowsport, formerly British Ski and Snowboard (BSS). It was an exciting challenge because Britain is not perceived to be a snowsports nation. I thought it would be great to take on that challenge and change the perception that Britain wasn't a very credible force on the snow. We rebranded into GB Snowsport and then created a framework that enabled high-performance. By putting athletes first in everything we do, we focussed on what their life in sport and post sport looks like - how can we keep them engaged to ensure we're keeping them ready for success and what does it take to win. We wanted to give our athletes a clear vision of becoming a top five nation by 2030. We created a culture that was inclusive and diverse by bringing the Paralympic and Olympic athletes under our umbrella.
I also helped to set up the Rugby Centurions which celebrates the players who have 100 international test caps or more for their Country. The organisation aims to help young people unlock their leadership potential through the Future Leaders Programme. I am extremely passionate about looking forward, to make sure that our future leaders have the tools to achieve their full potential.
How did you find the transition from a senior role in the military – to an exec role in the sports industry?
I think the sport and military lifestyle are very similar in the sense that when you have that uniform on, you're living inside a little bubble, where you have a clear pathway and structure. The skills that I'd learnt were very mission oriented - I had to be able to adapt to tough circumstances and going into the sporting world there was a lot of parallels so it wasn't too new for me.
The Invictus Games were a great starting point because it was very much about creating the brand and showcasing the power of sport. I learnt so many lessons through doing that at the same time as being able to transfer the skills I had learnt in the military. I then went onto a board which was a completely different ball game - I found myself pulling on all of my career experiences trying to be innovative – which clearly paid off. I think all the experiences I learnt in the military were massively transferable, such as operating under pressure, being able to think on your feet, and being able to lead. It was all about how to talk and engage with people, and having belief in what I was trying to say and achieve. I needed people to support what we were doing in order to deliver high results.
You were an integral part in the evolution of the Invictus Games, how do you look back on that time in your career?
It was fascinating as I'd just been diverted from getting onto operations in the military to help set up what became the Invictus Games. We weren't really sure what they were going to look like - we had to do everything from scratch. From identifying which nations were going to take part to which sports were going to be involved in the programme. We had to understand how we were going to work with the venue, the Olympic Park and if we actually had permission to do this at all. I was tasked with understanding how we were going to get military assets to support the opening ceremony as well as getting them to encourage other nations to participate. It was a real eye opener, and we had no idea of the scale that it was going to become so quickly.
It was also a great experience on the media front for me and I got to engage with the national governing bodies of nine different sports across nine nations. I was used to operating overseas and had the right skill sets to negotiate and to convince people to become involved - working with key military counterparts and all the different nations was key. We had to ensure they had belief in what the benefits were going to be and why they should take part and bring a team of people to this unknown event. Sponsorship also played a major role of mine also – I remember going into one meeting with Jaguar Land Rover using Dave Hanson, a double amputee sprinter as an example. I would say; "He's a bit like a Jaguar with his speed". These open dialogues with the sponsors allowed them to imagine the action of this unknown entity to them and they become totally on board. It was important for me to be able to show the purpose of the games and the real life stories of these individuals, so that the sponsors could take that and use it for their campaigns.
We are 12 months from the Beijing Winter Olympics, how are you approaching the next 12 months on and off the snow?
We've faced the challenges that COVID has presented as everybody has, but our athletes have focussed on ensuring their strength and conditioning is at a world class level. They've been locked down and haven't been able to get onto the mountains as much as they would normally, so we looked at ways to ensure they were fitter than ever before and mentally ready for these games. Looking back, it's sad to see how many events have been cancelled. The challenge is trying to make sure that they get enough time on the snow? Even though some races and competitions have been cancelled, we are still managing to get fantastic results when they do go ahead, from Charlotte Bankes just being crowned the 2021 Snowboard Cross World Champion and our some of our Para athletes winning silvers at World Cup events. We have said that we will change perception, break boundaries and take Britain to heights way beyond expectation, and we are doing just that.
We've also been really focusing in on our coaches and learning best practice. That's one thing that we've done really well – being efficient in the way we operate. We've had the Paralympic Snowboard Team training alongside the Olympic Moguls team for example, and the coaches can learn some great practice and some really good lessons between them. Giving them the inner edge in this really challenging environment has been crucial and we've been pleased with the results. The athletes have delivered on every turn.
What are the key challenges GB Snowsport are dealing with as a result of the pandemic?
We've got a dispersed programme where we effectively have 12 different skills, and if you look at the Olympics and Paralympics side of it then you have all the different disciplines too, meaning travel is key.
Our priority is to protect the health and safety of our athletes, and we have a responsibility for the wider public who they come into contact with whilst they can travel. There is a huge amount of effort that goes into making sure that our elite athletes can continue to train and compete during this global pandemic.
The amount of COVID tests that you have to do to get through the quarantines and new rules and regulations have made things tough.
There's also been extra challenges such as athletes losing loved ones whilst they are out in the mountains, and that's really hard emotionally for anybody, especially when they're working so hard to try and qualify for the Olympics.
There is also the cost element, as things such as testing and new travel barriers have created a huge amount of costs we had not forecasted for. Finally of course, it's about trying to get these athletes qualified for the Olympics, when several key events have been cancelled, which isn't ideal preparation but we are still positive and looking forward to Beijing.
What is your vision for GB Snowsport in 2021 and beyond?
Our main vision is to continue putting more athletes across more podiums across more snow sport disciplines than has ever been delivered before. We will continue to create that strength and depth of quality and competence in our sport - really growing this sport, so that we head towards that vision of becoming a leading nation. I would also love to increase the participation through inspiring at the top, having a diverse, inclusive pipeline for us is going to be really important.
If we get more investment, the reality is we will be able to continue delivering. We've delivered so much already that if we had effectively the same sort of funding stream that the summer sports are getting, I think we would deliver so much more. We've got the capability, we've got the determination, and we certainly have the talent out there, we just need to be able to give them the opportunity to be part of the challenge.
What attributes make a great leader?
I think it is a combination of things. First and foremost, you need to be able to inspire, and if you can do that effectively you will create that loyalty and success. If you are loyal to your teammates, and you empower them to do their job, you know they will always get back to you.
I obviously saw that through the military, that creation of camaraderie and that teamwork helps them feel empowered to do their job because they have autonomy to do it. Believing in them counts and you can only really believe in people, if you have managerial competence as well. You need to have belief in yourself so that you can believe in them, that way you can let them fall and pick them back up again, without everything collapsing around you. I think it's a combination of inspiring loyalty and being empathetic, because people have everyday lives and by enabling them to find that work life balance, you're being empathetic to their personal circumstances. Knowing their skills and knowing how you can play to their skills is key, and fundamentally integrity, to just do the right thing. Even if sometimes you might make the wrong decision, so long as you took that decision for the right reason, then nobody can criticise you.
It's a combination of factors, people want you to be approachable, normal, and in a sporting environment where they can just relate to you. I think that's such a key skill, so that people can actually tell you what's going on. This enables you to understand how to then operate and bring the best out of them as a team. As an individual you are insignificant, it's the team that's going to help you succeed. You have to be able to understand that team and bring the best team on. Having confidence in your own capability will enable you to bring other people up to the level.
Who's inspired you throughout your career?
I've been inspired by many different people for many different reasons. I wouldn't put it down to just one person. I think really people who've overcome the toughest situations and overcome adversity really inspire me. Being surrounded by the men and women that were effectively injured in 2009/2011 to see them competing at the Invictus Games was fantastic. Seeing them come through what they came through with these unconquered spirits really drives me because they gave me the ability to understand that actually, what appears to be unachievable at first glance, is totally achievable. Anything is possible. It's all about having that unconquered spirit and they they've inspired me to crack on.
What advice would you give your 20 year old self?
Surround yourself with good people, and set goals. I think when I look back, I always set goals and travelled in order to gather an understanding other diverse cultures. I found that it gave me was a real opportunity to have memories and stories that I can share and people can relate to. The more you put into life, the more you get out, and I think you have to really go for as much as you possibly can while you have that opportunity and really embrace life to the full. Understanding that the failing bit is actually a chance to learn, and I've been through life and it's a roller coaster ride.
You have your good jobs and you have your slightly not so great ones, and you have your brilliant times, and then it can suddenly change but the thing is you take both the good and bad with you and you learn from that. When you get off right at the end, you feel completely exhilarated because you've been through it all together so I think there's a lot to be said about setting goals, letting yourself go through the ups and downs and take the just take all the opportunities you can.
The other thing I would always say is put your pay check where your passion is. If you're enjoying it and you love what you do you will just thrive and you will succeed because you're enjoying it. Finding something that really gives you that satisfaction of living a healthy life.
What do you like to do to get away from work to relax?
We've got three young kids that I absolutely love, and I actually really love playing tennis and golf. We all love the outdoors which is quite helpful given the current circumstances. Anything like going for a run, or a walk outdoors definitely makes a difference.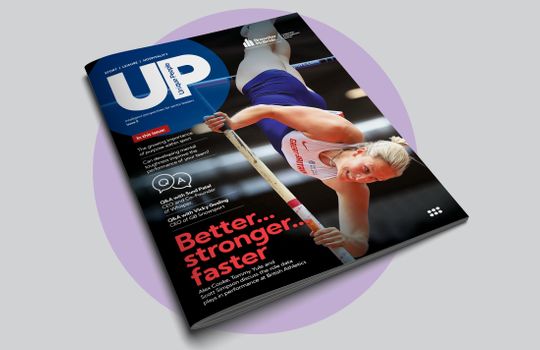 This article is featured in UP Magazine - Sports, Leisure & Hospitality Issue 5
Share