Q&A with Sunil Patel
Published: 8th March 2021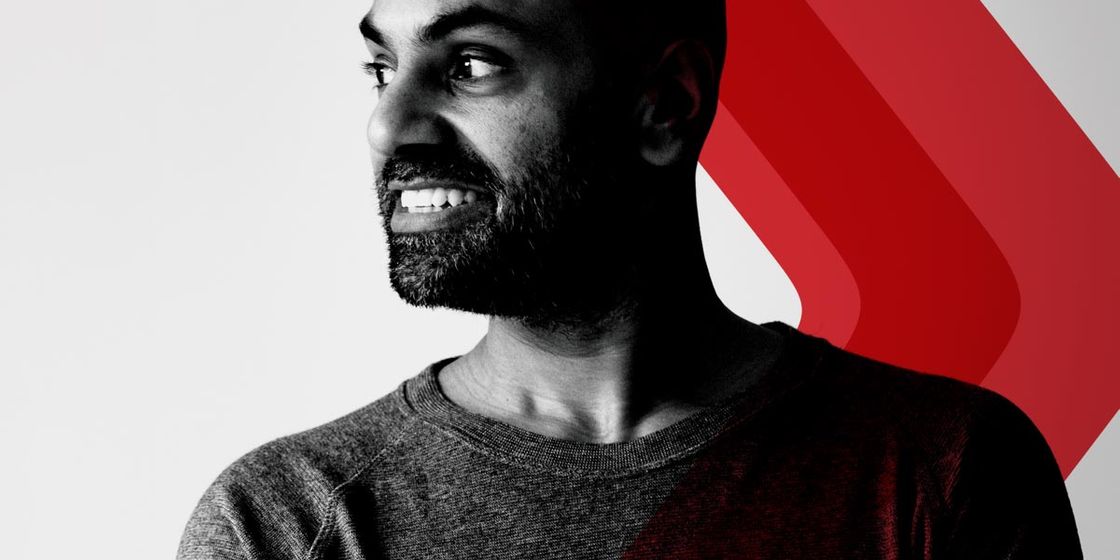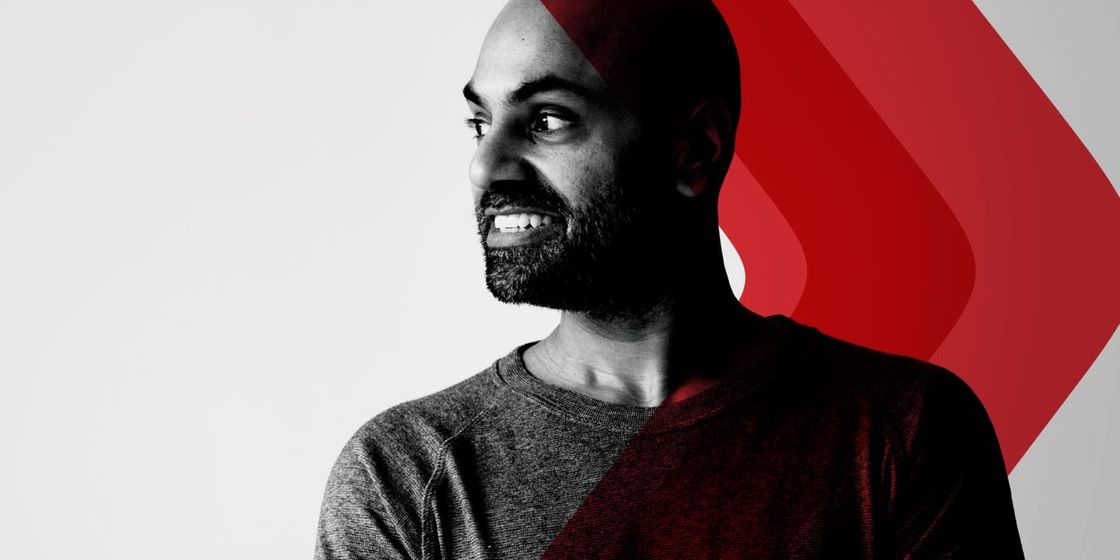 Sunil Patel is Co-Founder and CEO of Whisper, one of the fastest growing production companies in Europe. Co-owned by TV broadcaster Jake Humphrey and former F1 driver and current F1 commentator David Coulthard, Whisper produces a raft of top-level sport including Formula One, International Cricket, NFL, International Rugby and Women's Super League, plus documentaries such as The Talk and Inside Monaco.
It employs more than 80 staff across its offices in London, Cardiff, Carmarthen, Maidenhead and Auckland.
As the CEO of Whisper, can you talk us through your career to date?
As an intern at IMG in 1999, I was lucky enough to work on an early attempt to create content for the internet for a project called Now TV. It was incredibly well backed, but was way ahead of its time. From there I moved to ITV, Sky and then The BBC, where I worked on events such as The Olympics,
The Premier League, The World Cup and The European Championships. The BBC then won the Formula One contract, which I ended up leading from a creative perspective.
It was there that I met Whisper Co-Founders Jake Humphrey and David Coulthard. Jake was the presenter and David had just come out of full time F1 racing to start his career in broadcasting. The three of us worked well together and grew closer as a team. When the BBC announced it was moving to Manchester, I saw an opportunity to stay in London and make content for the Formula One teams, some of which had approached me due to what
I'd done for the BBC. So, Jake, David and I set up Whisper to capitalise on the opportunities presenting themselves.
Our target was always broadcast. At that time, IMG and Sunset & Vine had locked out the market and we knew that for us to break through we would need to partner with someone to show there was another option. Channel 4 took a minority stake in the business via its Growth Fund and that enabled us to chase our ambitions.
We worked alongside C4 for around three to four years and in that time produced NFL and Formula One, amongst others. They were brilliant, but as we grew so did our ambition and we focused on moving from domestic broadcasting to global. We attracted the interest of Sony Pictures Television and, with their help, we have been able to move to the next level.
We're no longer just focused on sport. We now produce documentaries and other forms of entertainment. We're also beginning to look at scripted ideas. We've grown the business over a period of time and the two best constants for me have been Jake and David.
Tell us about Whisper and its rapid expansion in sport production – what's behind it?
Having a great team and great people within the team will always generate the best results. We've been very good at growing the team and handpicking people, with a focus on delivery, quality and ambition in everything we do. Two factors set us apart in the industry. The first is that we run ourselves a bit like a sports team, in that we concentrate on detail, constant improvement and are always solution focused. We don't spend time looking at how well we've done something, but instead at where and how we could have improved.
The second element is that we see sport as entertainment. We love sport and we're serious about sport when we need to be, but sport is fun so we always look at how we can celebrate that, how we can grow the product and how we can make it appeal to as wide an audience as possible, while also delivering to those with a very keen interest. Entertainment is Everything is our mantra, both in what we deliver and how we deliver. It runs throughout all our coverage, the talent we use, our editorial and the stories we tell.
Working across the global sports industry, who are Whisper currently working with?
We're currently working with a really good roster of clients across the globe. Broadcasters include Channel 4, Spark Sport in New Zealand, the BBC, Channel Five and S4C in Wales. Then we also have Formula One, W Series, The Paralympics, WSL, World Rugby, SailGP, Cricket West Indies, NFL, the FA, Welsh Rugby Union.
2020 was a unique year for everyone, what's been the impact on the business?
For us it's been redefining our workflow. We're really strong on culture and it was figuring out how we kept ourselves feeling together, when we were apart. We had to redefine how we worked to ensure constant communication and feedback to maintain the drive and passion. In terms of the impact of 2020 on the business, thankfully two elements helped us through.
One was that during the pandemic, broadcast turned to remote production. We were already ahead of the game in that area by about two years, due to what we'd been doing for SailGP and Formula One. Now, everyone had to produce remotely. There were greater demands on cost efficiency and we saw new kinds of workflow coming in, but as we were already industry leaders in that area, it wasn't a huge transition for us.
The second was that our cultural diversity, a core value of the business, came to the fore. We responded to the spotlight being shone on this area by tackling difficult subjects in our sports productions, such as inclusion and diversity. We also co-funded and co-produced The Talk for Channel 4, which highlighted an everyday part of black British culture, mostly unknown outside of that community. 2020 pushed us to better reflect society through the content we created.
Are there exciting opportunities for Whisper in 2021 and beyond?
We are working with Sony to take Whisper global, targeting Australia and New Zealand. We have just welcomed James Gemmell who's going to be the executive lead for Australia and New Zealand, and we've also brought in Sean Fitzpatrick who is chairman of Laureus World Sports Academy and is going to help us grow in the Middle East, as we have some really exciting plans for that area. We also have a team in Cardiff who are looking to work with and develop great sports production talent in Wales.
Beyond that we're developing a scripted and unscripted division, headed by Helen Warner. Helen and her team have been working hard over the past 12 months to develop lots of ideas and there are some exciting opportunities in that space to grow the business beyond just sport, which is really important.
What culture have you created for the team at Whisper?
It's twofold, it's about high performance, whilst also being inclusive, caring and understanding to the team. We focus on delivery and ensuring whatever we're doing is the best it can be whilst making sure we're not doing that by pushing people to the edge. As a result, we focus on the wellbeing of the staff; we have Yoga, Personal Training, Life Coaching, Flexi Time and work from home schemes. These sit alongside the high performing culture of results.
People want to be part of a winning team and if you're performing on the pitch, or on the screen, people like that. You can be highly driven and also be highly successful in terms of culture. It's been reflected in the fact we are a Broadcast Best Places to Work company.
With so much competition in the industry, how do you stay ahead of the game?
I think that comes back to my earlier point about not being obsessed with what we're doing well, but what we're not doing well. Look to continually challenge yourself on your weaknesses, hire the best people, look who is out there and see how they will reflect what you're doing in your business. It's about finding talent and bringing them into the business in a way that you're not risking the business financially. Everything needs to be calculated, but you have to be bold and take brave decisions at every opportunity. For us, our belief is that if we're not developing, then we're going backwards.
What are your non-negotiables for the way Whisper operates?
Always deliver, be a team player and be obsessive about the detail.
What do you look for in prospective new hires?
Drive and ambition are the two things we look for – and also that they're a decent person. When you have a team of 80-90 plus and just one or two people in the team aren't team players, they stand out. We've worked hard to create a cohesive, strong team, especially as we have grown, so for someone to come in and upset that, it isn't acceptable. That's a big thing for me, making sure new people who are joining us are decent.
What are your top tips for someone trying to get ahead in the world of sport business?
I guess you can look at it many ways, but I think mostly it's understanding what you want to achieve.
What are you prepared to compromise on the journey to do that? If you want to get ahead, you've got to really want it and be prepared to compromise on some things along the way. You need to be able to compartmentalise elements of your life and, if that's going to mean missing the odd birthday and wedding on the way, then you've got to do that.
If that's not what you want, just realise it and focus on being the best you can. I do believe that if you love what you do then, generally speaking, you'll get to where you want to in life. Along the way, make sure you build great relationships and keep those relationships strong.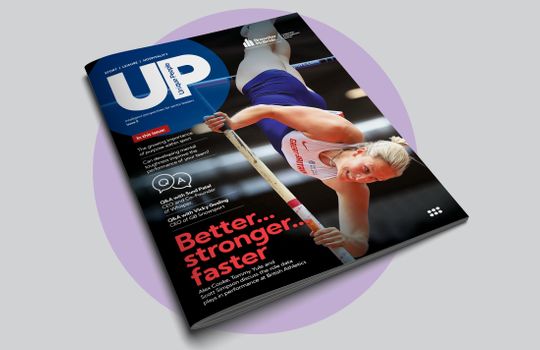 This article is featured in UP Magazine - Sports, Leisure & Hospitality Issue 5
Share