Q&A with our newest recruits, Brigitta and Jamie…
Published: 19th April 2022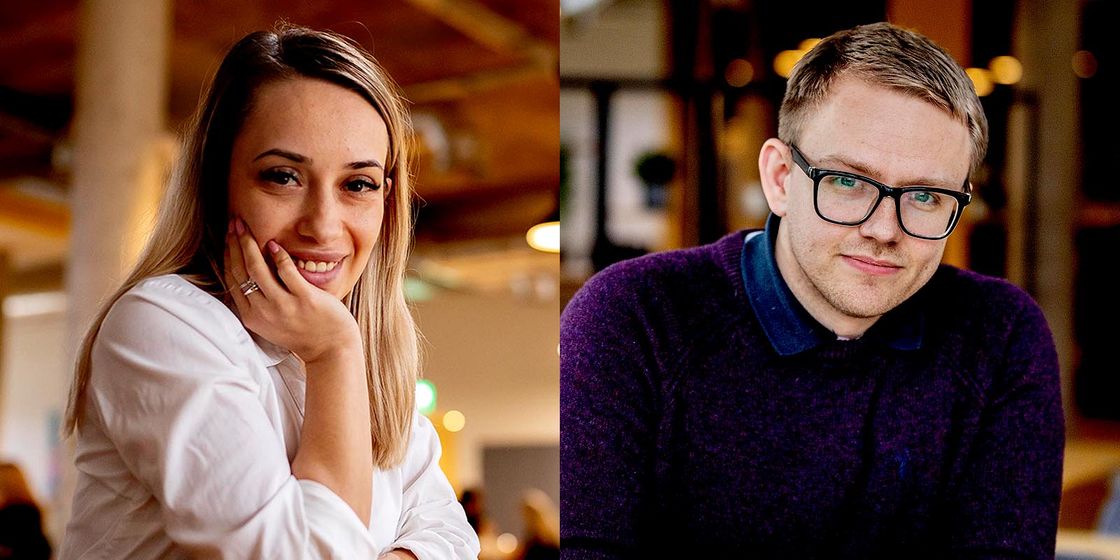 Brewster Partners are pleased to have recently added to our team with the appointments of Jamie Hawksworth and Brigitta Zsigmond.
With a Degree in Business and Information Technology, Jamie is new to the recruitment industry following 7+ years working within the insurance sector and Brigitta arrives with several years' recruitment experience already behind her.
We joined them for a coffee to talk about their first few months with the business.
What first attracted you to the recruitment industry?
Brigitta: I have always been a people focused person. I loved the prospect of working with people face-to-face and being able to match them with their 'dream job'.
Jamie: I wasn't looking specifically to go into recruitment when I first started searching for a new role, but when I came to Brewster Partners to help with my search, they suggested it might be the career for me. So, after considering it, I could see my current skills and personality would work well in that kind of environment.
Is recruitment different to how you expected it to be?
Jamie: There are definitely more parts to the process than I thought there would be. There is a lot more attention to detail and care for candidates that goes into it than people might think. Helping candidates achieve success is how recruiters succeed.
Brigitta: Recruitment for me has been different in every job I've worked in. As I progressed in my career, I realised how little I knew about it. The more I've learned about recruitment, the more I wanted to be involved in it.
How are you settling in to you new role?
Jamie: While it can be challenging, it is also extremely rewarding and I'm definitely enjoying it the more I do it and the more I learn.
Brigitta: It feels like I been here forever. The team made it really easy to settle in and I have not hesitated to dive into the role from my first day.
What do you like to do outside of work?
Brigitta: I spend most of my time with my dog and my partner. We enjoy long walks and picnics and we also like to discover new places. Other than our time outside, I love a chill afternoon with my books and a glass of wine.
Jamie: Outside of the office I like to spend time at home with my partner and our dog. We're also in the process of renovating our house as well, which takes up quite a bit of time.