Q&A with Nicola Steele
Published: 16th July 2021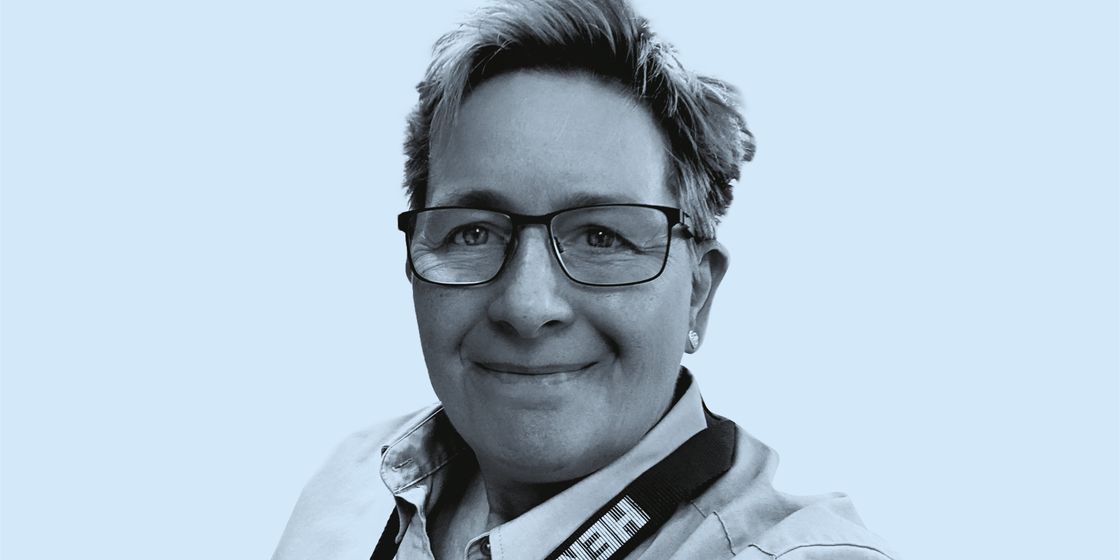 Q&A with Nicola Steele, Service Field Manager at HERAS
Maria Bramall – Office Managing Partner for South Yorkshire – spoke to Nicola Steele, Service Field Manager for Heras UK, about her career so far in a male-dominated industry, and how Heras have supported not only Nicola, but other women in the business as part of their aim to ensure the construction industry is inclusive and recognises talent and diversity.
Tell me about your current role?
My team of Service Engineers are working on site, supporting large UK clients with maintenance of their perimeter protection products. I travel all over the country and make sure the team is OK from a wellbeing perspective, and that all the jobs are on track as well as looking after customer relations. I also make sure the team have all the training they need and do their payroll.
How have you found working in a male-dominated environment?
My previous job was working in the engineering sector and the higher management expected women to sit in the office doing paperwork. Women were never invited to meetings. I pushed because I really wanted promotion and my boss really believed in me. The higher management team set me a long list of qualifications to achieve - most of which weren't relevant to the job. So I thought 'I'll show you!', and I did them all. They still decided it wasn't enough.
So when Heras approached me, I never looked back. They've supported me, there's an equal balance, with lots of women in senior positions - it's not male dominated here. They encourage you. The HR team include you and ask what training you'd like. They're just approachable - so, this is where I am and I'm really enjoying it.
Is there anything else they do to make you feel included?
They're very encouraging. It's been a difficult time but as a business they keep looking at ways to improve. I'm going to start a degree and that would never have happened where I worked before. I feel they listen to me and if I can justify training they'll support me with it so long as it benefits the company.
What advice would you give to a woman going into a role in the construction industry?
It's very much if you want to be in this industry you have to have a thick skin - I'm no wall flower, so you have to roll with the banter. You have to work at it - no one will hand it to you on a plate. You have to stand on your own two feet to be respected and treated as an equal. It's hard, but you need a company to support you like Heras. You have to get on with people, as you would in any industry.
What's your biggest challenge?
Making that jump, leaving where I was and coming to Heras involved going into a field-based role with a product I wasn't so familiar with, so I had to build relationships with different teams to help build my knowledge. You have to be confident and go for it. If you have that desire to succeed then you will.
What's been the most rewarding thing about your career with Heras so far?
Being treated as an equal, being included. They're very keen on health and safety and I'm part of that committee which would never have happened before - where I came from the men in the office did that whilst they were talking about motor racing!
At Heras we have a strong balanced team on the Health & Safety Committee – three men and three women.
Everyone's so approachable. Our HR department are so easy to work with and I can just call and chat and they're great. I've only been here two years but they're great at all levels and in all departments.
How has COVID-19 affected you in role?
Well we're classed as key workers so we had to keep going – as we work with supermarkets and they've been very busy - their gates/barriers and perimeter protection need to be secure. It was all up in the air at the start - hotels closing, longer days, still travelling to London and Scotland in a day, it was tiring - I drove all the way to Scotland and didn't see another car - it was very strange.
What's been the high point of your career to date?
I've never had a customer complaint and that's good going!
I've just done all the appraisals - we do 360 degree feedback, which is when a questionnaire is sent to various colleagues and my colleagues gave me really good feedback, so that was brilliant`.
It's all about building the relationships and breaking down barriers, and building relationships with clients.
Is there anyone who has inspired you?
My old boss, a fantastic guy. He believed in me, he pushed me to go for it.
I now have a great team which is headed up by Senior Engineer Chris who is also a fountain of knowledge in his field - he helps with the technical side when the engineers need assistance on site. All of the engineers I work with now are a massive help and a great team.
Also my Dad - he was an engineer, a very clever man. He worked all over the world and was apprentice trained. I'm hoping to go abroad in my current role - I think he'd be proud of me.
What do you think makes a good leader in the construction industry?
I would say being adaptable - there will be issues, for example with deliveries or groundworks. It helps if you can be flexible and adaptable and move forward. You've got to be resourceful, and to look outside the box - find a solution without it being a disaster. Be patient. You have to be a good conversationalist to get the best out of people. You can't finger point and shout and show no respect – I always say treat people how you'd like to be treated. You get back what you give. It's important to be tactful.
What's next for you?
I'd like to continue to gain qualifications, just to help improve how I work. I want to understand other departments and move towards Project Management - that goes hand in hand with my role. Maybe a role midway between me and my boss at some point in the future.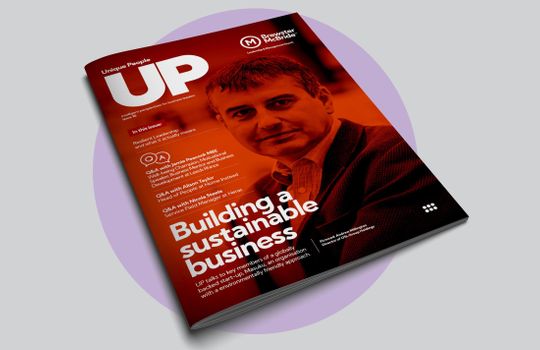 This article is featured in UP Magazine Issue 10
Share