Q&A with Mat Grey
Published: 15th March 2020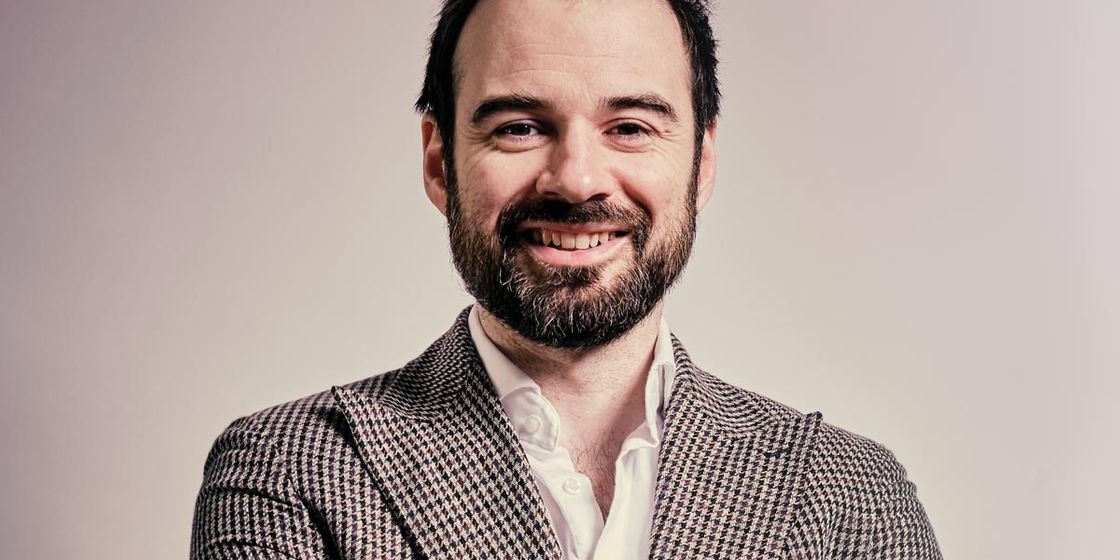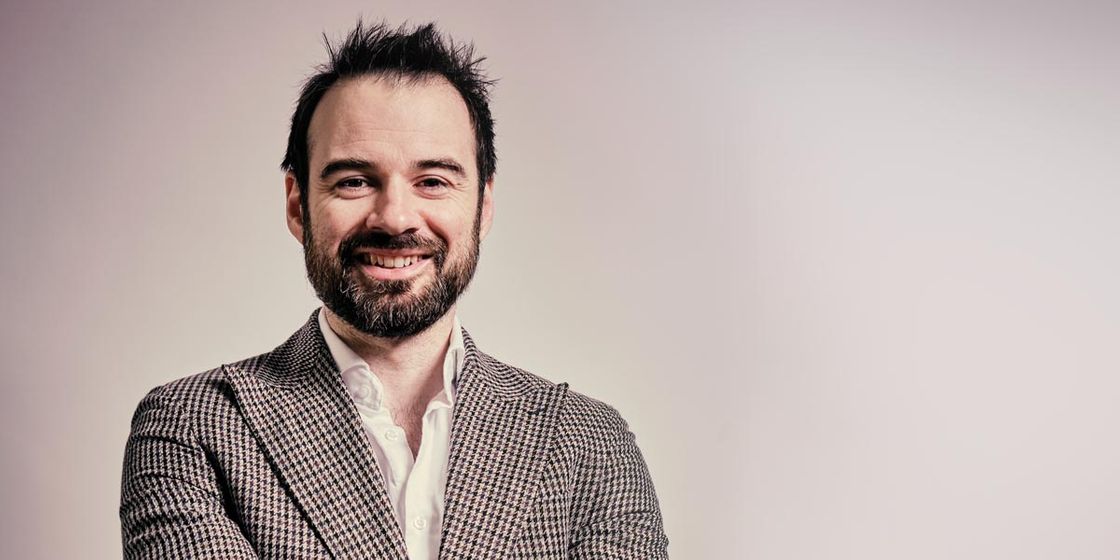 Mat Grey is Group MD at his family business, OSL Group Holdings Ltd., a diverse, privately owned manufacturing group which supplies the automotive after-market, rail and security industries. In this insightful interview, Mat delves into some of the difficulties facing many manufacturing firms in the Yorkshire region and highlights the key characteristics and attributes that he feels makes a good leader.
Could you please talk us through your career to date and how you reached your current position as Managing Director?
My ambition from school was to be in a corporate environment in a leadership capacity. I was open to the idea of working for someone else, or for myself, but my main priority was to be in a fast-moving environment where I had exposure to complex dynamics and real accountability. I found it intellectually stimulating and stretching and wanted to learn from the best.
I spent my childhood growing up within the family business watching it develop, go through difficult times, change and then grow again and had become fascinated with the world of business. A career within the family business for me, was an option but not a passage of rights and so, I felt I should take the opportunity to expand my exposure and experience into something different. This led me to join Lloyds Banking Group after university on their Graduate Leadership program. This was a 2-year program designed to expose post-graduates to a mix of core competencies in order to fast track us through the organisation into positions of seniority. After the scheme finished, I gravitated towards business turnaround and worked on the Irish property portfolio. This meant me spending most weeks in Dublin working with clients that, in some cases, were in real financial difficulty.
The exposure I gained through my time working within the banking sector was incredible. I learned vast amounts, with the biggest lesson being that I did not want to work for a bank. I found the bureaucracy stifling and my skill set was not well suited to working within such strict governance. My time in a turnaround environment solidified my view that this was a space I wanted to work in. It felt like you were saving something and I was good at it. I noticed that a lot of businesses died, or didn't perform to their market potential because they were misunderstood and therefore run poorly, or/and under invested.
The opportunity to move back into the family group came along by chance when the export sales of one of the divisions was decimated with 80% of the team leaving over a 1-month period. After considering my options, I felt it was a challenge that would give me further turnaround experience with greater free reign to take control of a business unit. I dropped into an environment with very little structure, zero training and no plan. I remember my first week coincided with a conference where I was meeting all of our major export customers and literally pointing at our catalogues and asking if they bought varying products from us currently.
Needless to say, I was pretty raw. It got better from there thankfully, and over the next three years we developed a driven team, developed a 'go to market' plan and successfully grew the business.
Three years later, one of the other businesses within the family group that, would become OSL Cutting Technologies, had a vacancy in an MD position. This meant moving back to my hometown of Sheffield in 2014 and managing a team of 16, which was turning over £4m at the time. Again, the business had little structure or induction process in the market/business.
In the first week, there was a new system being implemented and after about the third day, we started getting panicked phone calls from warehouse staff, customers and suppliers as we realised that big chunks of process and data has been missed. Cue me, pointing at things, asking what they were and trying to come up with a reasonable solution as anarchy descended.
What I realised quite quickly was that the business has a fantastic team but was completely data starved. We knew very little about the environment in which we operated. We didn't know what made our market tick. Who were our customers? What did they want? Who were we competing with? What should our strategy be? For the next three to six months we built all of our data streams, visiting everyone we could get our hands on, and figuring out what our strategy needed to be. It became clear that we needed to grow our product and core competency profile. At the time we sold two core products and had no manufacturing capabilities, narrowing our ability to attack the market. It was time for an acquisition.
We made our first acquisition in late 2015 taking us into being a manufacturer, doubling our turnover, expanding our product lines by seven and taking us to 65 staff. The business we acquired was losing money at the time, so the first job was to turnaround the financial position. This meant integrating the businesses quickly, reducing cost and driving volume through the factory. This took a year. I had never run a manufacturing unit and it was a baptism of fire. I had always been able to accurately predict cost, monitor my working capital and predict, within a few percent, what my P&L would look like before it was issued. That changed as we sunk our teeth into running a manufacturer. We then set about figuring out how to move warehouses, integrate systems, and manage international branches. It was all another steep learning curve.
During this time, we started to develop our management team and invest heavily into our system infrastructure. We added a second acquisition at the end of 2017 building our manufacturing portfolio further and then completed on our largest acquisition in January 2019. We have grown to £18m as a division and to a 125 headcount with salaried staff on three continents. The business has become a lot more complicated to manage but, lots more fun. We can invest into our people in ways we never could previously and can attract and retain greater talent. We are also able to service our customers more efficiently and effectively.
In late 2018, Chris Heaton, one of my mentors and close personal friends retired as Group MD from OSL Group. I took responsibility for the group which comprises of four divisions. I maintain responsibility for OSL Cutting Technologies, although my senior team is allowing me to focus on supporting the other divisions.
When you took over as MD for the family business, did you feel it was an easy transition for the organisation, or were you met with some challenges?
There are always challenges for anyone coming into a new role, be that family or otherwise. I am naturally an assertive character, and that has given rise to conflict scenarios throughout my career. Honestly, I found that in 'corporate', it was more of a challenge for me than in the family organisation due to the increased levels of political factors and the constantly evolving 'game of thrones'.
Having said that, there was conflict with me entering the family organisation. There is always an assumption that I would not work hard or reflect the same values as the people I was working with. Quickly these assumptions drop away when you set the right example which I have always tried to do. Every move you make as the owner's son rightly gets scrutinised in far greater detail than others. It is important to recognise and maintain the responsibility you hold to the family name when working within the company.
One of the key challenges I have found is creating an environment where people feel comfortable to disagree with me and voice their opinion. There is always an element of fear around the 'Boss's' son. Recruiting strong personalities has been important, learning to listen rather than bulldozing the room more so. It was certainly difficult for my senior managers. They found themselves trying to manage an ambitious, group director/shareholder whilst trying to retaining control of their division and strategic direction. It was an odd balance at times and I know I didn't always make it easy.
I was lucky in that I came from a humble family. My mother was a midwife and my father was self-made. There wasn't, and isn't, much space for being spoilt. My father being who he was, had built an organisation that rewarded based on merit and had very little politics.
What would you say are your main ambitions for OSL, and how will you navigate these changes with the Board and employees alike?
My primary ambition for OSL is to turn it into a platform that attracts and develops the best people. We have, and will continue to invest heavily into all aspects of the organisation to make it a place that people want to work. I have never been overly motivated by money, I am passionate however, about my belief in the power of bringing talented, honest, hard-working people together and unifying them behind a common cause. Core to that for us is self-development. We have developed a recruitment process that identifies people who want to better themselves at their core.
Increasingly I walk around the organisation and feel pride in the fact that we have so many of our team that have risen to senior roles over the years and that we have been able to attract 'top people' to the business. We know we are only scratching the surface of what we can achieve and want to grow our platform over the coming years. We are investing into new offices and warehousing which will give us a brand-new state-of-the-art home for the coming years. We have just built a gym and are going through a phase of investment to improve several other facilities in the business. We are developing training programs for all levels of the organisation with the ambition of creating as fluid an 'upward' or 'sideways' trajectory as possible.
OSL has developed a methodology over the last 5-years for buying, integrating and running businesses. We have really been developing a framework for how we feel it should be done. This is a constant process of development, but we believe it is at a point where we can start to roll this model out. We have been creeping into consultancy and looking at other horizontal moves, but it is early days and as we sit today, we are squarely rooted in manufacturing.
The key people to take on this journey are the team. The vision I outline is not just mine, but a representation of the organisation I work for. We are working hard to bring everyone into that vision and asking everyone what direction we should head. We are a big believer in culture and its importance in running a business and we are, and will be, investing heavily here. All of this is done within a framework of financial and strategic oversight, but the delivery is down to everyone in the business.
What do you think are the main difficulties facing manufacturing firms in Yorkshire?
There seems to be a large amount of small to medium sized businesses stuck at a threshold of growth in Yorkshire. It takes significant momentum to break through certain boundaries of growth, £0-1 million is probably the toughest, £1-5m is a jump. Getting over the £10m is a big change and then I see a further bracket at around the £40m-£50m that seems very tough. From my observation, and it may be an inaccurate one, there seems to be a lot of businesses stagnant within the £1-£10m bracket that lack the financial backing, organisational experience or strategic vision to drive them forward. I think this causes a scalability issue in the region which leads to a lack of local investment and multiplier effect.
A senior business leader said to me the other day that unlike London, Yorkshire is constantly in a state of recession and has a mentality of fighting to survive. Although this is clearly a generalisation it does feel that the confidence of manufacturers in the region is brittle. Some of our high-profile businesses have gone bankrupt or have needed repeated financial support. As a manufacturing region we have moved backwards in the world through the years and this decline has only relatively recently started to reverse. These things impact confidence which is a critical factor in risk taking and progress. A clear vision and strategy for the region is important in supporting our business community to take the necessary steps to drive onward.
What would you say are the key attributes of a successful leader and how easy would you say it is to adhere to these?
In my opinion, the core attributes of a leader are integrity, empathy and bravery. They underpin all other attributes like intelligence, work ethic, communication skills etc. The leader sets the tone of the whole organisation. They exude the core values of the business and then decide who the senior team is that represents those values. Integrity is vital as it means sticking to your core values even when the environment is asking you not too. This happens often. Regularly the business must balance a range of stakeholder's priorities. Sticking to your core values ensures that one of those stakeholders is not unfairly advantaged over another. Empathy allows you to understand and connect with the myriad of people that you come across in business, whether as employees, customers or suppliers. Empathy allows you to understand behaviours and build communication channels in order to ensure people have the best opportunity to make the right decisions. It takes bravery to be empathetic and to show integrity. It is easier and safer to sit and complain about someone or something than show empathy to it and face up to the fact that you may be wrong. It takes bravery to challenge someone when you see something happening that is wrong. Without the core attributes all other attributes are a waste of time. They won't be used correctly.
How easy is it? A constant daily battle that you will never entirely win. We are all fallible, we all have bad days, hours, minutes. The challenge is to improve, develop and grow into the role as you learn more about yourself and the requirements of the landscape. Leadership is the second greatest challenge and honour I have experienced in my life behind raising my son and, after ten years in leadership roles and two as a dad, I still feel like a novice at both. I think that will always be the case!
How do you think organisations like OSL can contribute to narrowing the ever-growing skills gap within Engineering and Manufacturing?
OSL is of a size now where we can invest into structured programs that develop the skills for its future.
Most companies want to have the type of programs that develop talent but lack the resource to dedicate enough time to it. The senior management team now has enough bandwidth and the remit to focus on development programs. My Executive Assistant has experience in HR and is focussing some of her time to developing these programs alongside senior management. In time, we will in-house HR to bring greater focus to these types of programs. It is something we wish to build a core-competency around as it is vital to our long-term success.
Companies have a combined responsibility to provide the vision for government as to where investment should go regarding the development of skills. We should understand the direction of our industry and be able to feed that vision backwards. Ultimately, the businesses in Engineering and Manufacturing need to make the industry attractive to talent.
For that to be the case, the businesses need to be progressive, growing and offering challenges that other industries cannot – that is what young people are attracted to. The organisations themselves need to offer more than just a place to work and a descent package, but a vision for the future and a culture that promotes development. We have to change the feel of manufacturing away from its traditional routes and more towards environments that attract talent. We should look at the most sought-after industries and ask ourselves, "What do they have that we don't?" If you take digital as an example, the key differential is not the product in my opinion, it is the management teams. They are younger and more progressive.
Ultimately when recruiting, your business is your product. If you cannot sell your product to your client, then there is a problem with the product and it needs to change. We as owners and directors need to understand what it is that attracts the best talent and then engineer our businesses to offer that.
You have worked your way to a senior position quite early on in your career, can you tell us a bit about the challenges you have faced as a young MD?
Lack of experience. I was very lucky in that I had a lot of exposure to a variety of corporate experiences growing up. I had the privilege of being sat in board meetings at the age of 12, travelling supply chains, getting exposure to how markets worked to cleaning skips and paint tanks out. I'm pretty sure that the management team at times literally made up terrible jobs up that 'needed doing' to keep me grounded. Or maybe they just didn't like me, either way I'm grateful they did it. All of this gave me an opportunity to get greater exposure than your average 15-30 year old. I think early in my career I was too prone to action rather than thought. I would dive into situations and points of view without always taking the time to assess all the variables or listen and engage with all of the key stakeholders. I didn't always take the time to develop and execute the correct strategy. I have to admit that this is still the case but my mistakes and failures have taught me to adapt quickly and learn a lot.
Understanding how to influence without the benefit of 30 years' experience was an interesting challenge. At times, I had a valid point of view but was judged to be too inexperienced to add value. Prejudice to the younger members of a team is easy and reinforces the standing of senior members of a business. It's sloppy thinking. Looking back though, I am very glad to have been exposed to this type of stereotyping. It taught me how to position myself so that I was unignorable. It also taught me not to repeat history. I actively listen to the younger generations in our business.
Honestly, I saw the stereotyping both inside and outside the organisation as a huge opportunity. When people have a set of expectations born around assumptions, then you have them in a position of weakness. They expect one thing and when they receive another, they often don't have time to react.
My age would allow my competitors to feel safe and open up to me in ways they otherwise wouldn't. Ultimately, I was underestimated in most interactions, which is where I prefer to be.
What would be your words of advice for young executives aspiring to achieve the top jobs?
Firstly, ask yourself, "Why do you want the job?" I see a lot of people chasing promotion for the sake of promotion. They may lack the desire, capability or suitability to do the job they are chasing but will pursue it through blind ambition or need for external gratification. Why do you want to work in that type of environment? Do you even know what that environment looks like or what it takes to be successful? Are you good enough to be there? It's important to be congruent with yourself and really align your passions to the career you pursue.
To take a top job, you need to be a professional. That title is thrown around a lot in business, but I view it in the same way that I view professional sport. There are professionals and there are amateurs. There are the top performing professionals and the lower league players. If you want a top job, you must be able to compete with the best. I learn a lot watching people I consider to be the most talented within industry. I listen to content created by Gary Vaynerchuk, Ray Dalio, Aubrey Marcus, Richard Branson, Malcolm Gladwell.
Go wide, as well as deep. The modern executive is operating in an environment of greater connectivity, both within their organisation and outside. That requires a broader understanding of the operating environment in order to add value. We are connecting our suppliers, customers, company functions and data streams into one common platform. That requires an understanding of all of the components and how they interact with each other. If you want to specialise in an executive position, then make sure you are ahead of the curve when it comes to that specialism. If you are in marketing, how do you build a strategy and align activity underneath it? Know and engage with the best third parties to drive value when you can't in-house it. Identify the best market segmentation tools to classify your competitors, customers, end users and deliver the best intel to your team. Go deep!
Get as close to the best as possible. Ring them up, offer to work for free, do whatever you have to do to learn from them. You will learn more from a professional at the top of her/his game in one month than you will next to an amateur in a lifetime. Track and monitor your progress. How much value are you adding? You will constantly have to sell yourself in the corporate world, people will forget the impact you have, and it will be your job to remind them. Keep a log of your successes and failures through the year and push yourself forward for that next role.
Get good with people. You will be managing and relying on lots of them and you are going to need them. They should like you; you should like them. Moreover look back to my answer on what makes a good leader – be brave, have empathy and act with integrity.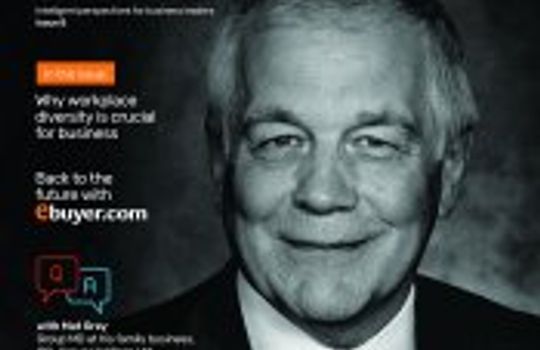 This article is featured in UP Magazine Issue 8
Share