Q&A with Justin Langer
Published: 14th June 2020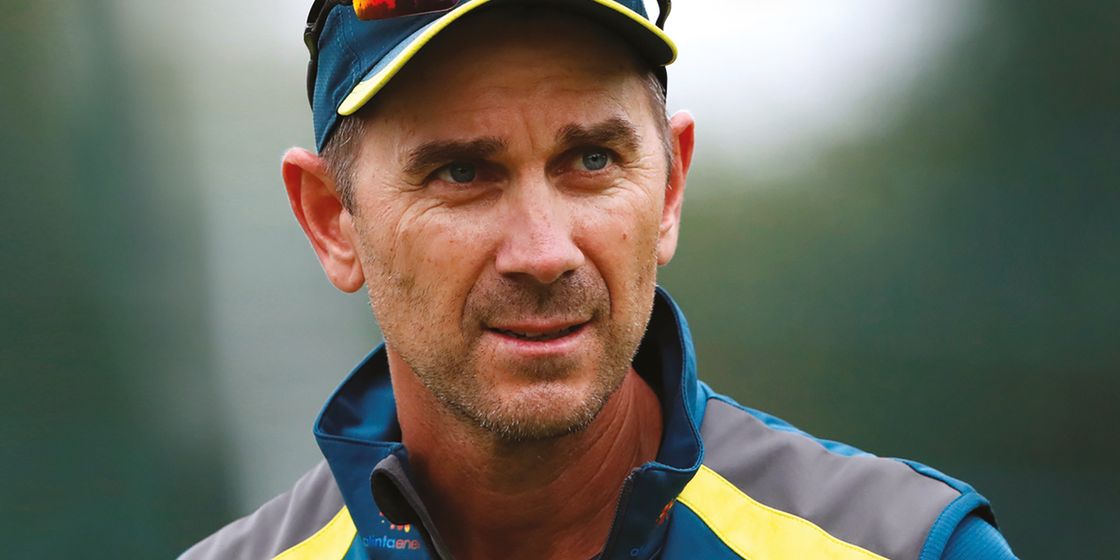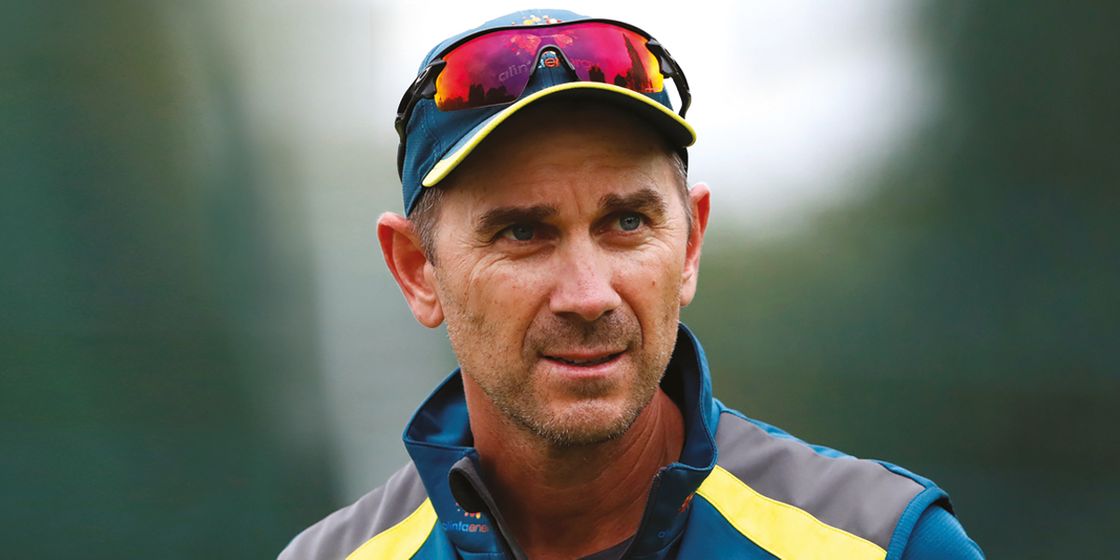 Justin is best known as one of Australia's test opening batsmen during the early and mid-2000s and as is considered one of their most successful ever. He has also represented Western Australia and played English county cricket for Middlesex and Somerset.
Neil Edwards, Client Director at Brewster McBride, caught up with Justin to discusses his career, his aspirations and the leadership lessons he has learnt during his journey so far.
You've made the transition from a professional cricketer to becoming Head Coach for the Australian Cricket Team. Tell us about your journey.
When you retire from playing professional cricket it's almost similar to when you leave high school, sure you have a few more life lessons under your belt, but it's almost a question of whether you continue to study or have a gap year. This was such an interesting time for me. In my last year at Somerset County, Ricky Ponting's side were playing a One Day International at Lords, and I went along to commentate on the game and have a beer with them afterwards. They started to say to me… "When you finish at the end of the year… " before I cut across them and told them I hadn't retired yet. They then as much as told me "Yeah, but you're going to!" and said "If you do retire, why don't you come and work with us and do some batting coaching or something?". At the time I didn't think much of it. The day after I actually retired, I got a phone call from Australian Cricket, Ricky Ponting was the captain and Tim Nielson the coach, both of whom are great friends of mine. They said "Listen, why don't you work with us?". I didn't really know if I wanted to be a coach, and when it first happened I had come from earning very decent money as a player to being on an apprentice coach salary and I nearly fell over. Christ, it was one of the biggest lessons I had to learn. I was lucky in that I was fortunate enough to go straight into the Australian cricket team and did what I call 'a coaching apprenticeship'.
From there I went to a few interviews, there was a Head Coach role that I missed out on and that interview process was a great lesson in itself. I had also applied to become the Head Australia Coach one year after doing the assistant job. It was like trying to become the President of the United States – it blew me away that I had to go through such a process to get those positions. I am so grateful now that I missed out on that opportunity, it was one of the greatest lessons I've had. If I'd have done that job nine years ago I'd be dead now! So, I did a couple more years as Assistant Coach before I become Head Coach for Western Australia Cricket during a real crisis time for them.
When I took over, Western Australia Cricket was at rock bottom, and frankly it was the best time to take over as I could be really clear with my style. One of the most important things you can do as a leader is work out your own style, what you're about, what your vision is, and what you stand for. If you're clear on these things, particularly in an organisation that's at rock bottom, you can start stamping your influence straight away.
I did seven years at Western Australia and then when Australian Cricket hit the crisis point with Sandpaper Gate in South Africa, I didn't go through any processes I was just offered the job based on what I'd done for those past seven years with the West Australian side. It was a great apprenticeship – I'm so glad I did it because there's no way I would have been able to handle the pressures in my current role now.
When I was 25, I'd been dropped from the Australian Cricket team and so for a time I was playing state cricket. At that time I went to become a Scholarship Coach with Rod Marsh, whilst still playing. So, the point really is that there must have always been some part of me that had considered becoming a coach. I still trained and played, but those 12 months that I did scholarship coaching with Rod Marsh were absolutely incredible.
What were some of the standout moments that you think put you on the track to where you are now?
Believe it or not, it was when I was at Somerset. I had retired from international cricket and my hunger had developed to an extent where it wasn't so much for the runs, it was more the project, and taking Somerset from rock bottom in the second division by making some real changes. I learnt that if leadership works together and if everyone is trying to go in the same direction, it can be so powerful. If everyone is trying to go in different directions, then it really is a nightmare. There were two things there that I really did learn. The first is that you can't do everything yourself, and the second is that it's really important to know what you stand for. If you can do that, then you're halfway through succeeding in your job as a leader.
Three big lessons that I've learnt are:
1. You've got to be absolutely disciplined and direct with the people around you. Whether that's the players you select, the people that you have in your support staff, or those you report to.
2. You have to be so disciplined with what you say in the media, because when you're in a position that I'm in, you will get crucified if you're not.
3. Don't listen to what anyone else thinks about you, if you do you're dead. As long as your friends and family know who you are then, that's really what matters. You've got to spend time building relationships with people.
You achieved great amounts as a player and players don't always follow into coaching - what do you think makes a great player a great coach?
There's a really great coach Steve Rixon – He's a tough old so-and-so and he once said to me… "Mate, just because you were a great player, it doesn't mean you're going to be a great coach". And I agreed with him but I also knew that just because I was a good player it didn't mean I wasn't going to be a great coach either. What being a good player gave me was instant respect when I walked through the door, but that's where it stopped. You have to work your arse off because if you don't, people will smell it a mile away. Having played for so long there wouldn't be much that I hadn't seen before I can empathise.
Being a parent helps me as a coach as well because it's a challenge – parenthood – it's really one of the hardest things in the world.
If you weren't a cricket coach now, what would you be doing?
I love writing, I would probably look at journalism. Wait no, that wouldn't work. It's a very good question. If I get sacked from my job come and speak to me then!
What would you tell your 20 year old self?
If I could go back and give myself advice I would tell myself not to worry so much. I've got so much better at it as I've got older, but I used to put so much pressure on myself and constantly worry. You can easily worry about process and outcome, I see it all the time with my children. They worry about the past and they worry about the future that much that they aren't living in the now. It's so true. I'd tell myself to keep working hard, keep setting goals and everything will work out OK.
If you could do one thing differently, what would it be?
Play offspin better. It sounds so silly but it was one area of my game that haunted me, I wasn't very good at it. It might sound like a silly thing to say but I got so much stress out of it. It's a little thing, but the lesson out of it is to keep concentrating on improving little things. Do the little things really well and then it won't turn into a bigger issue for you.
What do the next five years hold for yourself?
With everything that's happening with COVID-19, I think sport and life itself has got a bit fat. We've got a big opportunity to become a lot leaner and meaner in business. There are so many things that have been 'nice to haves' because there's been a lot of money. It's time to start focusing on the big rocks and priorities. I watched Braveheart at the weekend, it's one of the greatest movies of all time. In the film William Wallace has just been Knighted and all the council start bickering about who's getting land etc. and he just walks out. As he's leaving they ask him what he thinks and he practically says "I'm not getting caught up in this, I'm gonna take on the world, I want freedom for Scotland" which is a clear example of him choosing to concentrate on the big rocks while everyone else bickers about the little, non important stuff. We'll learn about different ways of communicating, for example, if you're in Nottingham and I'm in Western Australia, it's awesome – I'm making decisions from the comfort of my home. So, ultimately, the next five years for me are about making the Australian Cricket team a leaner and meaner outfit.
In your career who would you say has inspired you the most?
Honestly, it would be impossible to choose who has inspired me the most. One thing I've learnt and have been open to in my life is having heroes and mentors. Without them I wouldn't be sitting here talking to you now. If I just name one person it would be too hard to do. I've had incredible mentors in my life and heroes too. One of the great lessons I learnt when I first started coaching was from an AFL coach called Kevin Sheedy. It's a great exercise for people to do. I'd been in the Head Coach role for about a week and he said to me; "What you should do tonight son, is go home, open your journal and write down the 10 best coaches you've ever had in your life, and write down what you liked about them."
I could've written down 50 people when I did the exercise and he told me; "What that'll be is the kind of coach you'll become and the person you'll become". I've still got one of my first red moleskins, I've now filled about 50 of them as it's a great idea to write down who, or what has inspired you.
What makes a great leader for you?
They walk the talk. There's an old saying that 'if you preach excellence and walk mediocrity you're nothing but a common liar'. Anyone can talk a good game, anyone. You must live the value, and know what you stand for, every day of your life. The pain of discipline is nothing like the pain of disappointment – It's my favourite saying.
You've got to be disciplined to make the right choices that's all. Have honest conversations, they'll build trust and trust builds more honest conversations it's an upwards spiral. You absolutely have to have empathy and care about people too, it might actually be the number one thing and the number one trait of great leadership. Care for other people.
What stands out for you as the highlight of your playing career, coaching career and life?
In general life it's the birth of my children.
In my playing career it's having such longevity and playing for so long. The ability to play for so long is amazing. I finished at 40 years old, for an Australian player that's a bloody long time.
As a coach I'd say the highlight is that when we set out on this journey two years ago we were in crisis and after a month what we stood for was to make Australians proud of us again and earn the respect of other people around the world. I walk into the supermarket and it's tangible that people are really proud and like Australian cricket again. Through the documentary 'The Test' the number of people who've contacted me around the world and said they have respect for what we do and for some of our people. That makes me very proud.
Recently, I emailed a young kid who had just lost his first professional contract. He's 20 years old and it was the end of the world for him. I said to him that it doesn't have to be. We all go through tough times in life and our careers - I was written off my whole career. People kept telling me all the things I couldn't do, rather than what I could. In times of adversity, if you can learn anything from me, you have a choice. You can quit, or you can ask yourself; "How can I get better?". I've had that through my coaching career and my playing career. Each time I've had a smack in the mouth, I've asked myself that question.
Learning from the toughest times is how you get more layers to your character and personality. You need a thick skin sometimes and the ability to keep bouncing back.
What do you do to get away from work and how do you relax in a high pressure environment?
In January we finished the test series against New Zealand. I was quite unwell and I didn't know what it was. The problem as a leader sometimes is that you have to put a brave face and mask on, so only my family could see how unwell I was. I saw a neurologist who tested me as I'd been sick for months. He told me I'd got vestibular migraines and he gave me some medicine which changed my whole world. What had an even bigger impact was when I drove down to our holiday home afterwards and stayed there for two weeks. It made me realise how unhealthy my lifestyle is. I'm in hotels 10 months of the year with air conditioning, I'm flying places a lot and I use Uber Eats or room service and eat restaurant food for most of the year, and that's even before I talk about the stress of the job. In those two weeks I was away I recognised how unhealthy my lifestyle was. I did a professional development piece with all my staff, they all know what my work ethic is like and they asked me what my professional development goal was. I told them it was to play more golf. They all started laughing, but I was deadly serious, everyone has to have another interest. I also love my garden and love being in it and I've also started training hard again. If I could give anyone similar advice on how to stay relaxed as a leader, it would be to get into a routine and stick to it, it changes your life.
I'm taking the positives out the current situation, I'm at home with my children, I can eat home cooked dinners, I'm out in the fresh air as much as I want, I work from home and can get into a routine. Routine can really change your life.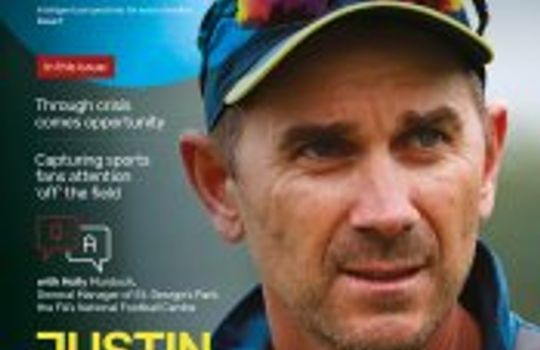 This article is featured in UP Magazine - Sports, Leisure & Hospitality Issue 1
Share