Q&A with Jonathan Hill
Published: 6th August 2020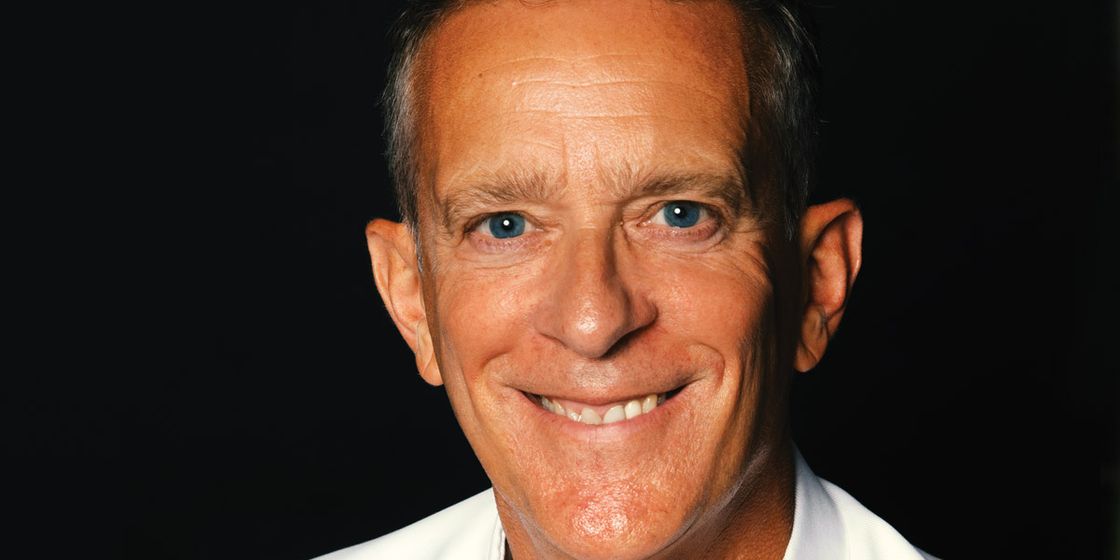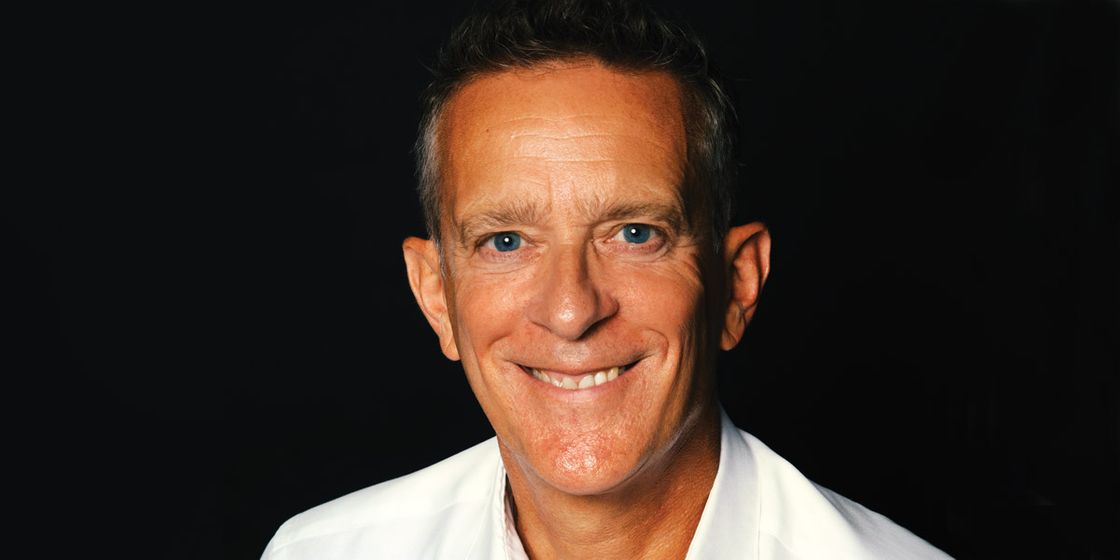 With 20 years of top-level experience in the global world of sports marketing, Jonathan has held senior level positions in leading sports marketing agencies such as IMG & WPP. Throughout his career he has driven the commercial development of some of the biggest brands in sport, working with the Football Association, The All Blacks, The FA Cup, Euro 96 & Wembley Stadium. Jonathan has recently concluded his role at Laureus as their first independent CEO. His role focused on driving the business & digital transformation of the Awards & the global charitable Foundation to use sport as a platform to transform young lives.
Can you talk us through your career to date?
I graduated from university with a German & French degree and a desire to work in either sport or wine, primarily because these were two things that I enjoyed most. I ended up on a graduate scheme running a Swiss Freight Forwarding desk at a company called LEP International, which was actually a brilliant grounding in the fundamentals of trade and business. I really enjoyed my time there, however I suspected this wasn't my calling in life, so moved on from there to become part of a number of ITV airtime sales teams (including Thames and LWT) which was both great fun, and a fantastic introduction to the importance of content and targeting audiences. It was also the first time I really saw the importance and power of sport as a platform.
I worked my way up the ladder and ended up running the sales division for NBC SuperChannel before making a big career decision to leave that very well paid position to go and work for The FA on Euro 96 as Marketing Manager. I took a huge drop in salary in accepting the job, so it really was a career defining moment but one that I would never regret. What it did mean was that I was able to work with UEFA and their then sports marketing agency ISL on a truly global sporting event which gave me access to senior people, both within government, football and with senior decision-makers at brands. Again, circumstance meant that I had a very rapid rise to become Commercial Director, which was a very high-profile role and thankfully I think most people would agree that it was one of the most successful tournaments England had hosted since 1966.
My first big commercial deals were done around Euro 96 and I also had the honour of choosing the slogan 'Football Comes Home' for the tournament – a refrain which has followed me around ever since! Working on Euro 96 also introduced me to IMG and at the end of the tournament I was lucky enough to be invited to work for them within their football division. I worked under two individuals, Andrew Croker and Paul Smith, and I had seven fantastic years working in the world of football across the globe. I had sole responsibility for Europe, which included the creation of both the SPL and the Dutch Eredivisie Leagues (using the Premier League model) and running the commercialisation of the Russian League & Russian Cup, which involved some very 'entertaining' club owners, to say the least. IMG were able to introduce me to other non-team sports like tennis and golf and their different commercial models, so the time I spent with them really was instructive.
The FA then came calling again. Adam Crozier asked me to help in the commercial transition of the old Wembley Stadium to the new Wembley Stadium as Commercial Director. I did that for 18 months pretty successfully, creating and realising the commercial programme and the corporate sales strategy that underpinned the economics of the stadium. I was then approached by the wider group to work for them as Group Commercial Director in Soho Square, which meant that I wasn't just looking at grass roots development, I would also be working on The FA Cup & the England properties, which of course both had global impact and commercial value, which again exposed me to the global broadcast, media, agency and partnership worlds at the highest levels. Over the seven years I ran the commercial side of The FA, I took revenues from around £300m to nearly £800m over their four year cycle.
The FA then decided to relocate from Soho Square back to Wembley, and as much as I loved it there, it felt like a natural time to move on. I then worked as COO for a small, boutique football rights agency called Kentaro. The main element of their business was the commercialisation of football, FA and confederation broadcast rights across the world. We also created one-off events and tournaments such as Brazil's friendly games across the world. The likes of SportFive and Pitch International came out of that space which was as competitive as it was fast-moving, however the business model in effect fell away when UEFA centralised the television rights from the federations into one pot. It was however, a great experience, for me having gone from two much bigger organisations to something much smaller with more direct responsibilities.
I was then head-hunted by the global agency network WPP. Martin Sorrell had tried to buy IMG but was outbid, so he decided to create his own sports marketing agency within the wider WPP network which we created as ESP Properties. This was again great fun as it was in essence a start-up albeit within a much bigger organisation. The business model allowed me to speak to rights holders across the world of sport (and not just football) with the goal of giving them access to WPP's clients. The USP at the time was that the Group media trading arm of WPP invested one in every three of all advertising dollars across the world, representing brands from over 300 of the Fortune 500 companies. Whilst the principle was great, Sorrell found out what other big agency networks trying to get into the sports space had found out previously, in that it was hard to persuade existing agencies to give up their hard-earned relationships with brands but it was still a fantastic way to access senior decision-makers within the sporting landscape.
This led on to being head-hunted again for my most recent role as CEO of the Laureus World Sports Awards – jointly owned by Richemont and Daimler. Daimler wanted their first ever independent CEO to drive the awards forward having started the platform in 2000 under the tutelage of Nelson Mandela as Patron. It's a great platform with a network of over 200 projects around the world which use sport to help give disadvantaged children a better chance in life. My role was to help transform the organisation into a modern, fit-for-purpose platform with a digital and commercial focus at its heart. I brought in a Japanese bank called MUFG, who are the 5th largest bank in the world, to be a Global Partner alongside Mercedes Benz and IWC Watches. This helped that transformation and I trust that after three years, I have left them in a stronger place to face the challenges of being a charitable platform in a post-Covid world.
Your time at The FA included Euro 96 & the new Wembley Stadium, how do reflect when you look back at that time in your career?
I think Euro 96 was a unique event and a unique summer. We had beautiful weather and everything just came together. Given that the UK media had predicted a hooligan-driven fiesta within England, I think it turned out to be one of the greatest sporting events we have ever hosted. It was a brilliant introduction into the commercial world of sport for me. I learnt a lot about some quite technical areas, creating the technology group of partners to power the event and it's fair to say I pretty quickly understood the importance of ensuring contracts were clearly defined and understandable, particularly in a relatively unpredictable sports world. I have memories and friendships from the event that will last a lifetime.
When I went back into Wembley Stadium to help The FA, it gave me the platform to be able to show the main FA Board that I could create a broad commercial programme to support the whole FA ecosystem. It was a real privilege and honour to have the role, and there was very much a sense of stewardship to be able to be part of the executive leadership team at the organisation. I thoroughly enjoyed everything I did there, from building a very commercially focused team to genuinely supporting the grassroots of the game.
We secured the FA Cup sponsorship with EON, which was a very successful £40m deal, the biggest in The FA Cup's history. We also did some brilliant grassroots deals and actually, my favourite ever commercial deal was the £2m a year deal with Tesco which involved delivering skills training to boys and girls aged 5-11, which was an area very close to my heart. I did that deal with the then CEO of Tesco, Sir Terry Leahy, and those who have dealt with Sir Terry know that he's a very hard-nosed and focused businessman, so to be able to do the deal with him was both personally and professionally rewarding, showing the real depth and breadth of what The FA could offer.
Driving the National Football Centre, now known as St George's Park, through The FA Board when others had tried and failed, was also something I am really proud of and is hopefully a legacy that has contributed to the success of the younger England teams which will continue going forwards. All of this, aligned with the ability to trade the England brand and The FA Cup from a broadcast perspective with broadcasters and media partners across the globe, set me up well for my future roles.
I also worked with some great and inspirational colleagues such as Sir Trevor Brooking and Adrian Bevington and had some fantastic experiences staying in the team camps in Portugal and memorably in Baden-Baden, Germany in 2006. To simply be a part of that was great for someone who loves football, loves sport and likes being at the heart of sporting events.
You have been involved in a number of major commercial and broadcast deals, how has the industry and demands changed?
If you start with the media space, some things remain constant in relation to sport. In essence, it's about the live product and 'unscripted drama' that delivers a big, and critically, a quality and otherwise hard to reach audience; these are constants that underpin the value of sport. Back in 1992, football was the driver for the creation and growth of the pay TV Model, and at the time, football was happy, and still is to an extent, selling the relationship with its audience to someone like Sky in return for a significant, guaranteed amount of money. What's happened over the last 5-10 years with the advent of the big social media players is that this relationship is changing quickly.
Arguably Facebook now owns a significant relationship with the audiences, to the degree that sports rights holders can't, or don't, benefit directly from that relationship. Sports right holders have had to move from that B2B model to a more B2C model where every rights holder has to demonstrate to potential partners that it has a direct relationship with its fan base. As such the dynamics of media rights trading are changing and models are emerging that reflect technological change, which is why we see the muti-layered rights segmentation that we now do. As the social media platforms become the new Sky TVs of the sporting world, we will see these models change even quicker and the democratisation of access to sporting events (for example on a single game basis not necessarily bundled up in a wider tech package) will continue apace.
It's also reflected in the sponsorship world and the deals being done now. There's a need for measurable data in terms of how brands can interact with their consumers and target them via any partnership. 20 years ago, brand awareness and perimeter boards were disproportionately more important than they are now. They are still relevant of course, but having a more authentic, deeper relationship with a sports audience or community is increasingly more important for rights holders and for brands as well. The nature of sponsorships and the creation of content for the right audiences at the right time has become more scientific than ever before. You'll see that in deals moving forward, in that you have to understand your segmented audience base to remain relevant and authentic in today's world. The new fan is consuming content in a very different way to how people did 20 years ago, this will be the biggest single change going forward, and post Covid, the way in which we engage and talk to different audiences will be key.
What are the 'stand out' career moments that have put you on track to achieve what you have?
I'm a great believer in being in the right place at the right time. Having plied my trade as a striker in the amateur football world for 30 plus years, I think you have to work incredibly hard to be in the right place at the right time. There's an innate sense of knowing when to be in the right place and then good things often happen.
There have been some seminal moments in my career. An example of that was my switch from the TV world into sport, which was a stand out career moment that I wasn't wholly aware of at the time.
I've been lucky enough to work for some brands in the world of sport that have been incredibly powerful and meaningful such as IMG and WPP. I hope to have made a real difference within those businesses and the time I spent with The FA helped set me up for the more managerial and senior leadership roles I have had thereafter.
What makes a great leader in the sports & entertainment industry?
You could split the answer up between sports leaders and sports business leaders. I was very lucky to work for and with some incredible England Team Managers when I was at The FA. I firmly believe that there are character traits, philosophies and skill sets that football coaches exhibit that are transferable into the business world. Terry Venables in Euro 96 was the great cajoler and motivator, he had a passion that led his team to want to perform for him – it created a defining and great team spirit. I remember sitting for dinner with Terry and David Davies, who was The FA Communications Director at the time, and Terry used the salt and pepper pots to take us through what his formation was going to be for the Holland game in Euro 96. His obvious passion for his job just made you believe in him and want to support him. If you can manage and harness that passion in business, then you have a real chance of success.
Sven-Goren Eriksson was a different type of communicator, he was slightly more distanced but was still very empathetic, and empathy is clearly a great quality for a leader to have. He was very open to listening to the views of his players, but unafraid of disseminating that information, making it his own and feeding it back to his players as his vision and expectation. He was also very firm, I remember being in Germany listening to a telephone conversation he was having with Alex Ferguson about Wayne Rooney and how insistent he was that he'd come back from England to rejoin the squad and I think Sir Alex (once he had calmed down) respected Sven's argument and logic. Persuading someone to do something they may not at first recognise they want to do, is all part of the management process.
My favourite within the sports sector was Fabio Capello. Fabio wasn't a great communicator as his English wasn't so good, but he commanded respect because he led by example and could evidence his experience and skill set from what he did as a player, as well as a coach. He gave a real innate confidence to everyone around him and whilst he was a complex guy, you understood what he wanted and it led people to want to deliver it for him.
If you then put these traits into the sports and entertainment worlds then I think Martin Sorrell at WPP was a pretty unique and singular business leader. Martin had a very single-minded vision to build WPP from nothing, a process which wasn't always easy for him. At one point it looked like he'd borrowed too much money and everything would implode, however he kept going and combined his business courage with intellect, which ultimately led to his success. He exhibited qualities that any good leader should show, clarity of vision and a clear roadmap to implement the vision. You need to be an open and accessible leader. Martin famously answered all of his emails within an hour.
In the end, I think leadership, and for example being a CEO, can be at times a rather lonely role, but you need to be confident in your decision making and not be afraid to take those difficult or bold decisions. Not everything will go right all the time, however I genuinely believe you must learn from mistakes and across your career you'll hopefully have more successes than mistakes and it'll drive you forward. Finally I think humility is also a key attribute in a leader – listening to people will always be best for your business and shows confidence in the team you've brought together to deliver your vision.
What specific skills did you need when working for a global organisation such as the Laureus World Sports Awards?
Laureus was, and is, a very unique organisation in that it has two very heavyweight shareholders in Daimler and Richemont, who together turnover over more 100bn euros. So, I had to manage upwards to my immediate Laureus Board, that had representatives from Daimler and Richemont on it, but also up to the main Daimler and Richemont boards. The ability to communicate in verbal and written format to a group of senior executives was a real skill I needed as the executives had big, important day jobs, however Laureus was their primary corporate social responsibility platform on a global basis. They were extremely interested to ensure their investment was being nurtured and protected, and also had to be confident that I could drive it forwards as CEO.
With our base in London, we managed over 200 global projects and additionally nine different Laureus Foundations across the world. Being able to develop a strong cohesive team and having the London team work collaboratively and supportively with the nine satellite businesses was really important. We had 68 global Academy Members and some very famous sportsmen and women ranging from Boris Becker, Michael Johnson, Nadia Comăneci to Emerson Fittipaldi. All were strong-willed individuals that needed to be managed in the right way, with the right tone and style of communication. We also had a panel of 1,000 sports journalists who created the Awards shortlists of sportsmen and women across the year, so you needed a global mind-set to be able to create engaging and usable content for them to share with their own social media communities and organisations.
How are you approaching the next phase of your career – what's important to you?
I'm committed to go back into the more mainstream sports sector. I enjoyed the Laureus experience, but ultimately it was about a one-off Awards show and I missed the cut and thrust of the wider sports industry, so my objective is to get back into mainstream sport and hopefully make the type of difference there that I have done in my previous roles. I've got a lot of experience in the football sector but have been lucky enough to build experience across a range of sports, so I would love to be able to help any entity within any sport to push itself forward to be and remain relevant in the ever changing world we live in.
I also think that ultimately, the quality and philosophy of the people I work with is of paramount importance. It's something I've learnt as I travelled through my working life, you must be working with like-minded people who share a vision, a philosophy of life and business, because business has to be fun.
You have to enjoy what you're doing and get up in the morning and look forward to going to work and hopefully I can do that within a strong and forward-looking sporting franchise and again, both apply, and pass on my experience, knowledge and contacts.
What do you like to do to get away from work and relax?
Getting married and having a family has obviously played a big part in answering this question! I have three children, Lizzy and Lola who are 15 and 13 respectively, and James who is 11. Having the whole family life to enjoy outside the work environment is for me, the greatest of counter-balance to your professional world.
Thankfully all my kids enjoy sport and I still play 11-a-side football and try to run 10km every other day to keep myself fit. The girls love playing hockey, cricket, netball and football and are both very strong swimmers and James also plays football, hockey and cricket and is a very good tennis player. I still chair an amateur football club I started in London many moons ago (Nottsborough FC) and coach James's U12s year at football. I recognise that, to an extent, I now vicariously live out my sporting life via my children, however the key is that they enjoy everything that sport can bring them, in the same way that I have always enjoyed the many benefits that sport brings.
My wife Sarah likes to get all of us out as a family on bike rides and walks, which during the Covid-19 lockdown period has been fantastic and a real release. To be able to do this as a family has really been one of the great joys of an otherwise obviously challenging time.
This article is featured in UP Magazine - Sports, Leisure & Hospitality Issue 2
Share