Q&A with Ian Hoad
Published: 15th September 2019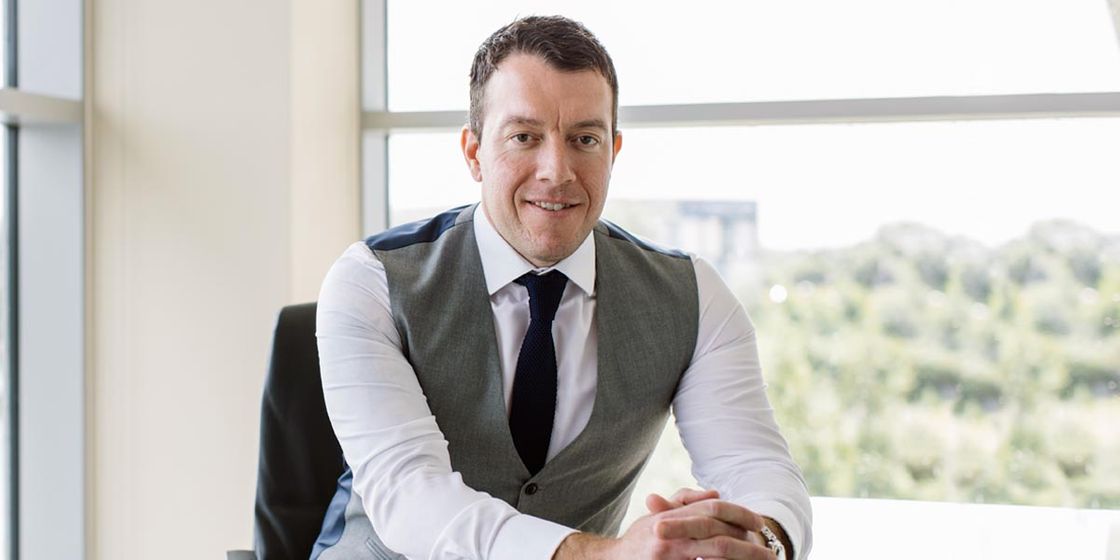 Ian joined Keepmoat Homes in 2009 and moved from The Midlands to Yorkshire in 2010. With an impressive track record in the housing industry working at a senior level, he has served as Operations Director and then the Regional Managing Director of Keepmoat Homes Yorkshire One region.
Please talk us through the early part of your career.
I started my career in the house building industry back in 1996 as a Technical Trainee and have been with Keepmoat Homes since 2009, as Regional Development Manager in the Midlands region. After 12 months, I moved to the Yorkshire region where I've held a variety of roles including Operations Director, Regional Managing Director and now Divisional Chairman of the Yorkshire and North East regions.
Although my role now is a long way from that of the Technical Trainee I once was, the skills I've learnt and experiences I've had across my varied career in the house building industry have placed me in good stead for the challenge of being a Divisional Chairman.
What would you say are the key leadership tools and strategies needed for leading a significant region of a 'top 10' national house builder business?
Right now, for our business, the best strategy is always having the right people in the right roles with a shared vision. At Keepmoat Homes we're fortunate to have a fantastic Chief Executive Officer and an Executive Team with a plethora of experience who have shared with all the regional teams a vision for the company and its future.
This openness from the senior levels of the organisation ensures that everyone within the business understands what they are working to achieve. It also helps support a culture of collaboration that means, as a national house builder, we learn from the successes and challenges of each of our regions to create a way forward that has quality at its core.
What do you think has been the biggest challenge in your career so far, and how did you overcome it?
The biggest challenge I've faced so far is also probably one of the proudest moments in my career; helping split our Yorkshire business and launching our Yorkshire One (West) region in 2016.
The setting up of a new region is always wrought with challenges and in this case splitting an established region is no different. As a 'new region' we knew we needed the land pipeline to ensure we could continue to deliver quality new homes for our future customers but we also needed to ensure we had the right people in place to make that happen. Now as much as I'd love to say I overcame all of the challenges a new region faces by sheer force of nature, I can't. We achieved our goals and tackled our challenges because we worked as a team and I was supported in the whole process by colleagues from across the business ranging from the Chief Executive Officer to other Regional Directors and members of Keepmoat's shared services team.
As a result of this I always find two of our business' core values to be important during a challenge; that is to be 'collaborative' and 'creative'. Collaborative because as a business leader, whether you're a Manager, Director, Managing Director, Chairman or Chief Executive Officer, it's important to remember that everyone in the business plays their part and that we must work together to deliver the very best results. And creative because when facing a challenge you need to be flexible, resourceful and importantly open to listening and learning from all corners in order to achieve a solution that delivers the outcome you want and need.
I'm pleased to say that now the region is delivering approximately 550 new homes a year across some truly fantastic developments, which includes part of Leeds City Council's Brownfield Land Programme and the creation of 295 homes in Bradford as part of the New Bolton Woods Urban Village.
What do you think is the most challenging thing about being a Divisional Chairman in the current economic and political climate?
A big challenge for every house builder in any economic or political environment is always land acquisition, as we must always be looking to the future, and this can obviously be significantly impacted by economic and political conditions. However for a Divisional Chairman, the challenge is to always ensure that we have the right people in the right roles and that they feel empowered to get on and do the job of delivering quality, new homes for our customers. At present I'm lucky that the teams we've built up across my division have a good mix, which includes experience within the industry and young talent that is keen to develop and progress, but all share the passion to deliver the types of new homes which we can be proud of and which our customers can enjoy.
What are the challenges you foresee over the next three years, potentially factoring a negative Brexit scenario?
I think to appreciate the potential challenges the future holds it's important to focus on the fact that my role is to ensure that the three regions within my division deliver the ambitions of our Executive Team – delivering quality new homes that provide our customers with the chance to get on the property ladder. Therefore looking ahead to the next three years, I don't think the core of that role will change, however I am looking ahead and planning for the potential impact that upcoming reforms to Help to Buy could have. At present over 70% of our homes are sold to first time buyers with many utilising Help to Buy support, therefore it's important that we stay on top of any potential reforms so we can make sure that we are able to offer the correct advice and support to our customers.
Looking at the impact of Brexit, there are some commonly discussed topics, such as the impact on workforce and consumer confidence that as a business we're tracking and obviously need to be aware of. For me, our average selling price of £156,000 provides us with a market differentiator, which I think will remain an attractive opportunity for customers looking to get a quality new home. While tackling the challenge of an aging workforce is something as a business we are always seeking to do, whether it's through promoting the career opportunities that are available within the industry at schools, to supporting local further education providers such as colleges and universities through work experience programmes and apprenticeships.
It is important that, as a leading UK home builder, we support the industry to bring in new talent and that we promote the opportunities for progression that exist. For example, recently Dan Crew was promoted to the role of Regional Managing Director for our Yorkshire Two (East) region; Dan had previously been the Land and Partnerships Director, but he started his career with Keepmoat Homes a decade ago as a Land Co-ordinator. Stories such as his, and I suppose also my own of rising from Technical Trainee to Divisional Chairman are important to share to show people at the start of their careers there are opportunities beyond their current roles and to people considering a career that this is a rewarding profession to be a part of.
What qualities do you think you need to be a successful Divisional Chairman and leader of a house builder division in today's current climate?
I think the qualities needed to be successful as a Divisional Chairman are really just the same as the values which Keepmoat Homes is run by. I believe that being straightforward, passionate, open to collaboration and teamwork, and being resourceful so that any challenges are approached creatively in order to deliver positive solutions.
I believe that these traits enable you not only to get the best out of yourself but also to inspire and get the best out of your teams. Which in roles from Site Manager to Regional Director is important. House building is a people industry, we must always remember that at the end of the day we are responsible for delivering places that will be called 'home'.
What do you predict are the key developments in the house building sector in the next five years, for example, the Help to Buy scheme ends in 2023?
Four years is a long time, and with Help to Buy reforms in 2021 before the launch of a potential new scheme in 2023, I believe this will force all house builders to become even more customer focused. Within our business this customer focus ethos is being led from all areas from our Chief Executive Officer and Executive Team to every regional team and site team. As I mentioned earlier, it's crucial we don't take for granted the role we have in delivering quality homes.
The country's need for quality housing will also see an increase in the use of modern methods of construction, from timber frame construction to modular factory built homes, we will see further investment in the processes. Within our business we have been working with Ilke Homes since its inception to ensure that we are at forefront of embracing modular technology. We worked with them to shape house designs to meet the needs of our customers and have already successfully brought modular homes to a number of our sites, in particular in my division we have brought units to our development in Hull – which recently won a Constructing Excellence Yorkshire and Humber award. Looking to the future we will also be bringing 202 modular units to the upcoming second phase of our Carr Lodge development in Doncaster, which equates to roughly 43% of the total development.
Modular, offsite construction offers a number of benefits to the industry. Not only does it bring additionality into the sector, which we all know is regularly challenged to deliver more good quality homes, faster. Offsite construction also supports the skills challenge that was mentioned earlier, as working in a clean, dry and warm factory offers a more appealing career than traditional site conditions, it also means that inclement weather becomes less of a cause for delay.
Finally, I believe that modern methods of construction and the use of modular construction will only further support the industry's customer focus. The use of the latest precision engineering, high levels of quality assurance backed by the same NHBC Build Mark warranty that traditional homes offer and the high levels of both thermal and sound insulation; means that these new homes offer the benefits of potentially lower running costs and less aftercare maintenance to their owners.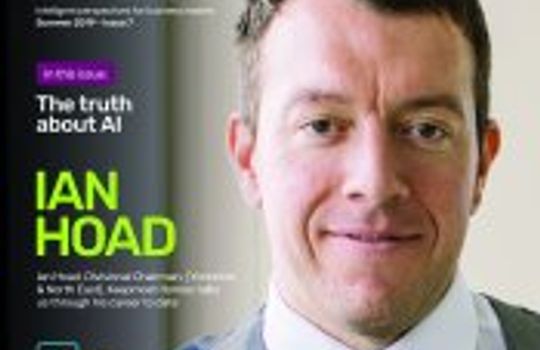 This article is featured in UP Magazine Issue 7
Share