Q&A with Holly Murdoch
Published: 13th June 2020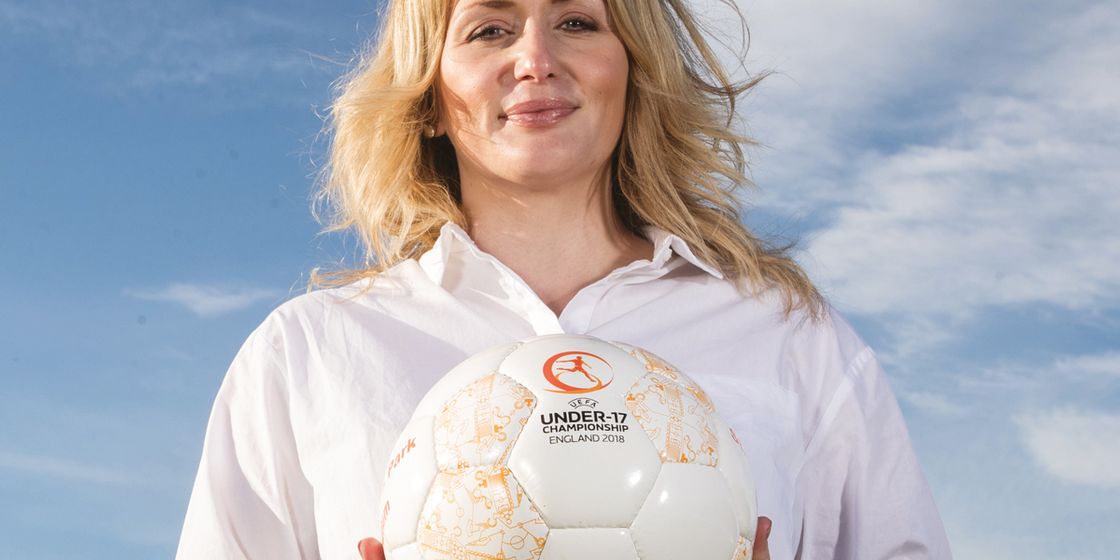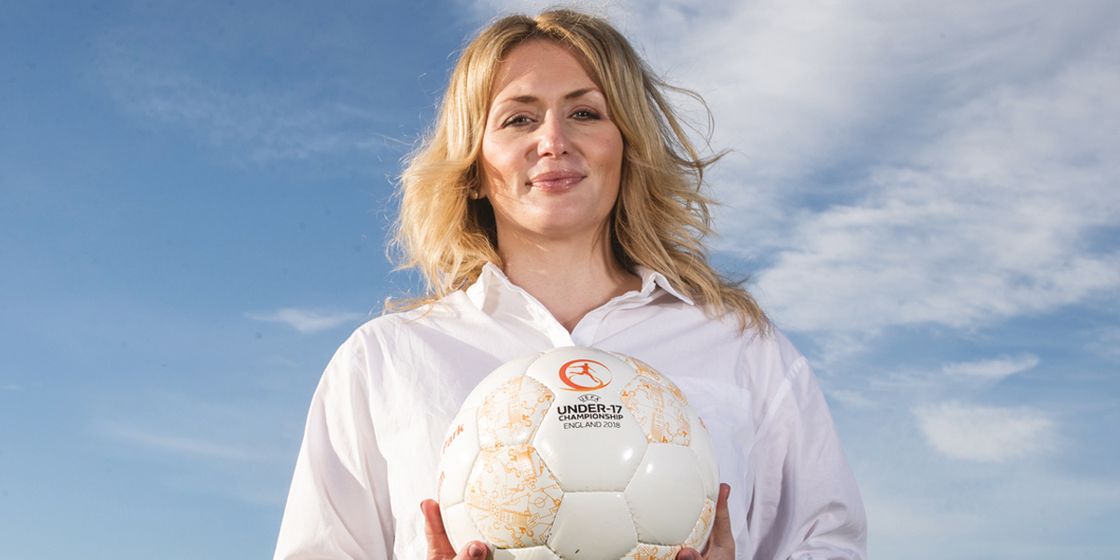 Can you talk us through your career to date?
I have been fortunate to have worked in the sports industry throughout my career and what a privilege to work in an industry you are passionate about personally, as well as professionally.
I studied foreign languages at university, mainly because I was good at them at school. Like most 18 year olds, I really wasn't sure what 'I wanted to be when I grew up.' During a gap year in Spain I worked for a logistics company in their marketing department - the buzz of the business world was exciting and therefore, during my final year I decided to add some additional business qualifications to my language courses. It was something that came naturally to me and luckily, I excelled in these areas.
During my Easter break before my finals, I rang a number of marketing agencies in Herefordshire, Worcestershire and Gloucestershire - close to my family home - to offer my time to gain more experience. I stumbled across a temporary role at Hereford Racecourse, selling their corporate hospitality packages for their upcoming 'Ladies Day' – working there for the four weeks I was home from university.
It was a great team, a great atmosphere and a great sport - a foot in the door to an industry I had a passion for. I turned down my graduate scheme placement and accepted a full-time role working at the track once I had completed my degree. At the time, Hereford Racecourse was owned by Northern Racing PLC – who owned and operated nine racecourses across the country. It was an exciting place to work: the large events, challenging commercial targets and a strong one-team culture, which the leadership team lived and breathed.
After four years at Hereford and a series of National Sponsorship deals under my belt with ASDA, B&Q and a number of the large bookmakers, I was highlighted as a high-achiever and offered a promotion as the Group Commercial Manager, leading the group's sponsorship strategy and national ticketing campaigns.
I missed the buzz of working at the tracks – having a team and the large events, however, I enjoyed the company and its ethos. I therefore took another internal promotion to lead the Sales and Marketing team at Chepstow Racecourse, working on the Coral Welsh National, the broadcast arrangement with the BBC at the time, and driving commercial success for one of Northern Racing's largest tracks.
Being driven and ambitious, I was then given the opportunity to run my own track after being offered the General Management position at Bath Racecourse. A smaller track, smaller team, smaller targets, but it was mine – something that I could take ownership of.
I was at Bath Racecourse a year overseeing a record-breaking season, re-engaging the city with its racecourse, attracting record-breaking crowds and exceeding all our budgetary targets. It was a fabulous year, which was possible with the amazing team I had at the track and the support and buy-in they gave to me. I was nominated Bath's Women of the Year and thoroughly enjoyed every moment at the track.
With success comes reward, and again I was promoted to take over at Fontwell Park Racecourse in West Sussex, a track that had recently received large capital investments from the organisation and therefore had a challenging business plan that came along with it. Fontwell was a beautiful track.
Whilst at Fontwell I was approached to join the management team at St. George's Park (SGP), the FA's National Football Centre that was due to open. I was brought in to work as part of the leadership team building the commercial strategy working with the operating partners and helping to write the manual of how to run the country's first National Football Centre. The FA had committed that SGP would be delivered, not be a cost to football, and therefore needed a robust usage and commercial plan to cover its operating costs.
In 2017, I was promoted to General Manager at SGP – a role that I am immensely proud and passionate about. SGP is truly a special place and I look forward to continue to play my small part in developing football in this country.
Was there ever a stand out moment that your think put you on the track to achieve what you have?
Taking on the role at Bath Racecourse. It was a huge step for me to go from working as part of a team – to leading a team. The tracks were run autonomously, therefore, I had complete ownership over the business and how it was managed.
At the time, I was the youngest Racecourse Manager in the UK. The role gave me confidence, but also resilience, as we had challenges along with the successes. It also gave me the confidence, that I was good at what I did – that I was capable.
Obviously joining the team at the FA and being part of the team that opened the first ever National Football Centre was a huge career highlight: planning and delivering the launch event; gaining international recognition; securing media coverage; delivering the highest profile of guests, including the Duke and Duchess of Cambridge, and being part of delivering the launch of a national iconic venue, which has ultimately helped to drive success on the pitch.
What career advice would you have given your 20 year old self?
Don't try and do it all at once – stop and enjoy the high points. I wanted to run before I could walk on many occasions, which in some ways has helped me get to where I am today. Thoroughly think through the consequences of each of your decisions and actions – you don't realise the impact you can have on others, both positively and negatively. And finally, I have definitely toughened in many ways from when I was younger, however, I feel I have learnt empathy and humility which are great strengths, and I hope I use these attributes wisely.
What one thing would you have done differently?
Just one? There are lots of things, I look back and wonder if I had made different decisions personally and professionally where would I be now, but ultimately I am proud of my accomplishments over all.
Given everything you have achieved – what does the next five years hold for you?
I hope a continued career in the sports industry - building on the successes we have had at SGP over the years and continuing to use the venue as a vehicle to promote positive engagement with all participants in the game. I am ambitious and determined – I want to look back at my career and feel proud of my achievements and ensure that my family are proud of my contributions.
Is there someone you have worked with that has really inspired you?
Many people for many reasons. Julie Harrington, current CEO at British Cycling, for making me see that you are the creator of your own destiny and feel like opportunities are endless. Martin Glenn, previous CEO of the FA, for making transformational changes for the good of the game in this country, and Gareth Southgate, for his humility but steely determination.
I have also worked with some truly inspirational individuals, who may not have had the most senior positions in organisations that I have worked in, but have shown resilience, passion and a bags of personality. Stella Royale, our Head Receptionist at the Football Centre is one of the most inspiring ladies who I have had the pleasure of working with – I hope she won't mind me saying that she is 70, but has the resolve and energy of a 25-year-old and is loved by all that she meets.
What do you think makes a great leader?
Clear direction, excellent communication with their workforce – ensuring every individual knows the important role they play in the success of your organisation.
Strong leadership and visibility – making sure you make time for people – even when you are under pressure.
Creativity when needed, but also being self-aware of your own strengths and weaknesses, and building a team around you that supports this.
What do you think other could learn from your experiences?
Although it sounds like a cliché, you can do anything that you put your mind to and you can work in any industry you wish to. If you have a passion and a dream, go for it and never give up. Be a bit cheeky, ask a lot of questions, meet a lot of people, but be kind, honest and engaging.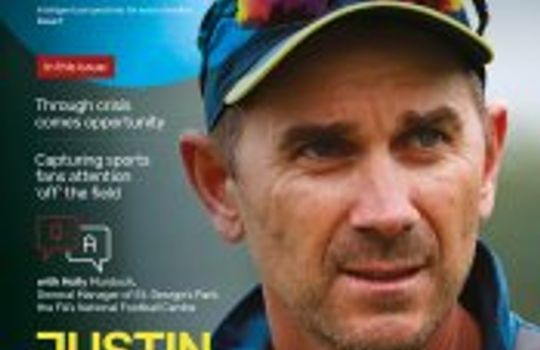 This article is featured in UP Magazine - Sports, Leisure & Hospitality Issue 1
Share