Q&A with George Kilburn MBE
Published: 16th March 2020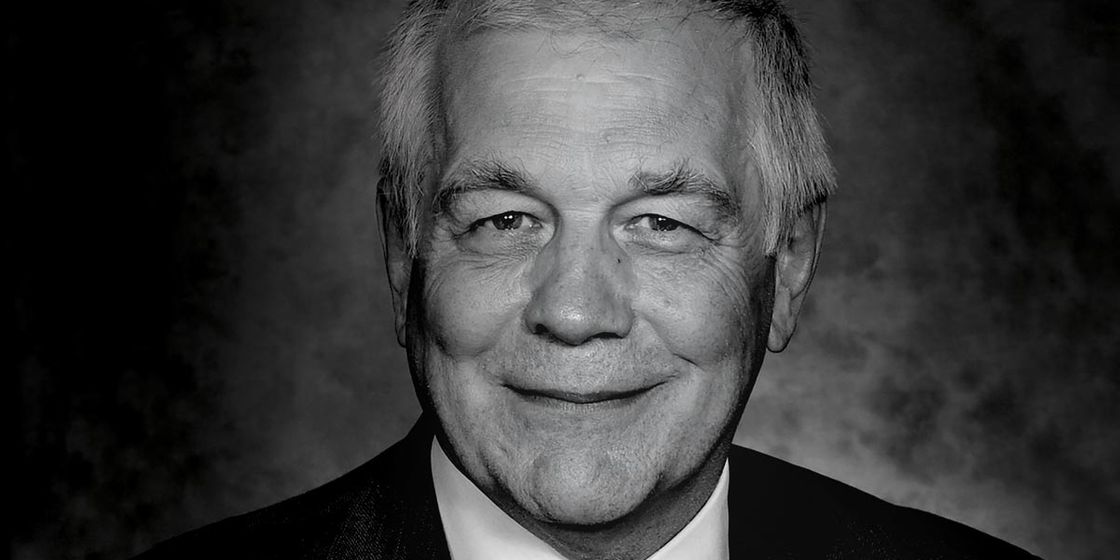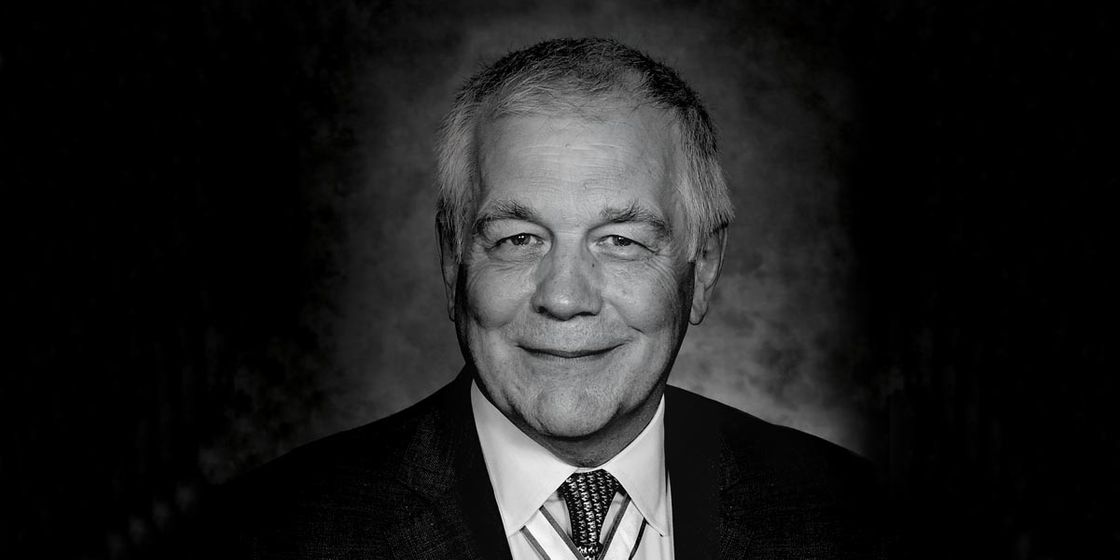 Colonel George Kilburn MBE gives us an insight into his fascinating military service and his transition from the armed services to life in a civilian role as he enters his 10th year as Clerk to the Cutlers' Company in Sheffield, an organisation which dates back to 1624 and represents the interests of manufacturing firms across South Yorkshire.
Pre-Cutlers, you had a fascinating and lengthy military career, can you tell us a bit about that?
I'll start with my father. He left school at 14 and 4 years later went to war, returning at 24. On his return he realised he was going to struggle because of his lack of education. He spent the next 14 years at night school to help develop his career and because he didn't want his children to struggle as he did, he sent us away to school.
I went at Trent College and after that my future was set; I was going to go into the family building business and become Managing Director and my father would become Chairman. Before this, I went into the army. He allowed me three years so I could go and get it out of my system in the same way he had done.
Sadly, 18 months in, he died. At the time I was still engaged in the military and by the time I was eligible to come out, my older brother had stepped in to run the business. I was enjoying myself and stayed where I was.
Having got through Sandhurst, I joined The Duke of Wellington's Regiment, which was the infantry regiment for this part of the world. As a local regiment, it was full of Yorkshire folk; including Sheffield lads, Barnsley lads and a few from Doncaster. I'm from a little town called Mirfield between Wakefield and Huddersfield. They were my people and therefore I just had a ball.
I started in Northern Ireland. At 19 years of age I was commanding an independent platoon in an isolated location. Essentially barely trained, but I had a platoon Sergeant who was just superb and he was the Apprentice Meister. The main difference was that I was a boss, but he knew what was going on. So he just kept me straight with advice or a simple "don't do that again, sir".
I had a stint in Cyprus for the United Nations and then I moved back to York to become a Training Platoon Commander. This was followed by a few years in Germany with a couple of trips to Canada. I applied for a job in Barbados, however, my Commanding Officer didn't want me to go and wrote to tell the postings people I'd rather go on an operational tour of Northern Ireland.
I moved to Northern Ireland and had a cracking tour. Its always dangerous, but there's real purpose and excitement. From there, we came back to the UK and then to Gibraltar. After a year there, I went to the School of Infantry and Warminster where I was an instructor for platoon commanders.
I was soon back in Northern Ireland as a Company Commander in charge of 100 men. One of my soldiers was seriously injured whilst I was there and I'd already had a soldier killed under my command, but risk is part of the job. My generally aggressive stance, by and large, kept casualties down and even the seriously injured soldier was under somebody else's command. At the time, political correctness ruled and none of my people would have fired their weapon in anger when I arrived because they were convinced that if they did, they'd go to jail. By the time I was finished, they were happy to do so. In fact, on one occasion someone was shooting outside the barracks in a place called Woodburn. I went out to investigate and the gunman was still around. As soon as I got out, the gunman fired at our position and the round missed me by several feet. I went to the ground, as you do and as soon as I got up and was going forward, the lad from behind me identified the gunman and fired, missing me by a couple of inches.
I then became the Principle Staff Officer at the NORTHAG Air Mobile Division. Sir Michael Rose ran the division and it was fantastic to be given guidance and trusted to get on with it. By the time we finished, we had developed a Multinational Airmobile Division (10,000 people), the first one to be a computerised division in the UK. I got an MBE out of it and he eventually became a four-star general.
I then went to French Staff College because I quite fancied doing something that was a bit different. After two years of studying, I joined the intelligence branch of the Rapid Reaction Corps (50,000 people).
Around 18 months after I arrived there, we went away to Bosnia for a year to really sit on the situation after warfare had, in theory ceased. Working on intelligence was just fantastic. For a year all I had to do was think – bringing all the information I had available together to work out what the opposition were going to do.
I was then posted in the Falkland Islands. My wife made the comment, "Isn't the army marvellous, they post you away for 12 months so I learn to do everything myself, then you come back and they send us somewhere I can't get away from you!" – we discovered that we got on rather well. In the Falklands, I was the Financial, Military and Operational Planner and I was also the Land Component Commander. So, I had about 1,200 army soldiers under my command for 18 months.
I was responsible for planning the budget which was tiny by MOD standards; only eighty three million quid a year, but the fundamental difference, as I have discovered, between running a budget and running a business is this: With a budget you just have to spend the money, and with a business you've got to make
it so you can spend it.
And there's an awful lot of confusion in government circles because they think they're good businessman because they've run a £4-5 billion pound budget. Actually, that's nothing to do with business, you know, it's very important that you're careful and spending to best effect but if your principal function is to spend the money (and mine was then) it's a different thing altogether.
I ended up taking proactive action and we spent our budget in my first year but I had bought ahead and I probably gave my successor a problem. My small business mentality kicked in: because I wasn't prepared to waste money. I wasn't just going to get money out the door. It had to be justified. If it wasn't justified, we wouldn't spend it.
After the Falklands I took command of 3 DWR in Sheffield which was soon amalgamated into the East and
West Riding regiment with Companies in Barnsley/Sheffield, Huddersfield, Hull, York and Wakefield.
It was here that I had the most difficult time I can remember as I was tasked with turning three regiments into one. I had to reduce the number of senior NCO's in my Battalion, and we had about 89. I think my allocation in the new regiment was going to be 42.
I held a board meeting which considered every one of these senior NCO's. We scored everybody in exactly the same way and we cut to 42. It was not a happy experience. Telling people who've been with the regiment for 25 and 30 years that they didn't have a job was deeply unpleasant.
I then went to the Democratic Republic of Congo. I had been a Commanding Officer, which means there were 650 people throwing themselves about to do my bidding. I then went to Congo where I worked for a Senegalese General where I was his military assistant and he was the Force Commander. I'd gone from being this all important individual to what his staff described as the 'generals little slave boy'. How the mighty had fallen, but what a cracking job – I travelled round the region with the General and I believe that we had an impact.
I then went to NATO Headquarters in Brussels in the Operations Branch, predominantly working on Kosovo and the Balkans, but also with some responsibility for Afghanistan. This was work at the grand strategic level, a new experience but great fun.
After NATO, I then went to Georgia in the Caucasus where I was commander of the UN sector. I had 54 officers under my command who were all observers and unarmed, and our protection was the Russians. On a number of occasions the Russians came to my aid.
I had a very good relationship with them because the first time we went I took a bottle of whiskey. At this point the Russians were badly paid, so a bottle of whiskey was a luxury. Thereafter, the chief of staff and I got on well and this was because he felt that I showed him the appropriate respect.
From there I went to New York, where I lived for a year working for the UN Force Generation service, mainly for Congo but working other areas as well. It was great fun; there is a degree of difficulty at the top end because all the nations wish to have their view taken into account. At NATO, I couldn't sign anything because the bureaucracy just didn't allow it. However in the UN, the only way to make it work was to keep everything down at a relatively low level. So, I had a great 12 months there.
In my last three years in the Army, I was the Liaison Officer with the central staffs in Paris; my office was on the Boulevard Saint Germain. When people really irritated me I would walk down the road and I'd look at the Place de la Concorde and the Eiffel Tower and think 'it's not as bad as all that'.
How did you feel when you were leaving the military and what did you think life was going to look like moving forward?
Well, to be honest, I wanted to go back to Africa as it was exciting and so much in Africa is broken, which means you can achieve far more with far less. I was due to retire in March 2010 and in August of 2009 I went to the funeral of the wife of a friend of mine. He had worked abroad for the previous 15- 20 years. At the funeral he said to me, "Just be very careful, I left the Army at 42 and I worked abroad for 20 years". The deal was that he would be away and his wife would keep the home going. He'd earn pots of money and then he'd come back and they'd have a great life together from there on. Unfortunately, nine months after he returned she was dead and he could never take the time back. He warned me to think before I pushed off abroad.
It was actually at that funeral that I met Peter, my predecessor here. who said "I'm retiring in six months' time, I think you'd do the job well and I'll send you the information". Sure enough, three months later he sent me the advert for the role and I put in an application and, as they say, the rest is history.
What was your experience of livery companies or knowledge of livery companies before this?
I'd visited the Worshipful Company of Fletcher's on a couple occasions when commanding my battalion.
I'd had some contacts with them but nothing very serious. I'd been here to the Cutler's Feast a couple of times, soI knew the Cutlers better than any other Livery company if I'm honest with you. I'd had very limited experience of them in general, however, what I'd seen of them reminded me of a super officers mess dinner sort of thing.
What I'd seen of the organisation and how it ran, was to an extent, familiar to me, particular with all the protocol. I was also attracted by the fact that it was linked to business and was again amongst my people in Yorkshire.
I had no depth of understanding of the 108 Companies there are in London, but I had enough of an understanding of what it was about, to be comfortable with it. I then came to realise, this job is the best in the world.
So you made a decision on the back of an epiphany and some advice, not to go to Africa. And livery companies weren't alien to you as you applied and got the job. So on day one, what did you think?
I was never certain that I was going to get the role because they weren't looking for a mirror image of my predecessor, far from it.
They wanted somebody who could do things completely differently and, though I was different from my predecessor, I'm from a similar background but I clearly had the skill set they were looking for and here I am.
After I spent some weeks working alongside my predecessor, I became very comfortable with everything here. I'd run Endcliffe Hall at one point, so I'd run an historical building. I've had links to accounts, so I had experience in lots of different areas. The hospitality business at the time was not in-house, it was external overseeing which wasn't too much trouble. Initially, there was nothing too difficult and when it came to August, about two months in, everything went dead.
I thought, 'I can't do this, there just isn't enough going on', and I started to think that I'd made a real mistake. The thing is, I hadn't worked out that September was going to be chaos and October was going to be even worse and therefore what I needed to do was get my ducks in a row for those periods. When September came around I was paddling like crazy and for the first 12 months I had to just keep my head above water.
I very quickly identified a number of people who could help locally. I don't fully understand why, but people in this region can be very good at hiding their working because they don't want anybody to steal it. In this job however, nobody seems to do that to me. If there's anything I need, people just tell me to come and see them. Everybody is helpful and so supportive of The Company as they know we won't feed information to competitors.
I was also incredibly grateful for the enormous amount of support from the Livery companies in London.
What's been the biggest difference between doing this job compared to being in the military?
When I was in the military I had a pretty autonomous role but in a large organisation. Here you've got to
make things work, make the decisions and there's nobody to fall back on. The Company have given me guidance and a degree of liberty which means, basically I do what I need to do and then I tell them. So far, because it's always worked, there has never been a problem. Whereas in the military there tends to be a bureaucracy and you know, unless you've got it signed off three levels up, you actually can't move. That's one of the reasons I loved working in Africa because there really wasn't that level of bureaucracy. So, that's a fundamental change.
I think the other thing is business. If you're getting work done in the military you find out what the requirement is, you call in the contractors and you pay a lot of money to make it happen. In business you have to question how we can do this, what is required, what is the best way of doing this and the best possible cost. You have to weigh up more factors.
I think this is the best job in the world to be honest because of the variety. There are 360 Freeman, all of whom are different. I've got a management board of 33. The Master Cutler, two Wardens, six Searches and 24 Assistants. With a management Board of 33, either your life is very reasonable, because you clear things through, but nobody really objects, or it's a nightmare because you're trying to satisfy 33 people.
Well, I'd say I never came close to wanting to try to satisfy 33 different people. The Master and Wardens provide guidance agreed by the Company and I implement that. If there's something I can't do, I tell them and we adapt accordingly.
Which part of your military career do you think is most relevant to this role, or has been the most useful?
I think predominantly the people skills. I've found a common conception of the military is that you tell people what to do and they just do it. I discovered fairly quickly with the Yorkshire Infantry that you tell them what to do and, on occasions, they do everything in their power not to do it! You have to get them on side first. I have spent most of my life avoiding giving orders and I've preferred to work and communicate with people what we want to achieve. This way, you can reserve the orders for the times when things really do need to happen immediately.
Before moving here, I lived in Paris and New York. If you ask me where I want to live, the answer is Sheffield City Region. Why? The people, they're my people. There will always be some folk locally that I could never get on with but for the most part, they're my sort of people, so it's just great fun. Working with this small group here, where you've got a small team, all of whom are pulling in the same direction is a joy.
You've spent nearly 10 years as Clerk to the Company of Cutlers and you've decided that it's time to step away from the role. If you look back over the past decade, what has been the most enjoyable thing and the key piece of learning for you?
The most enjoyable thing has probably been the relationship I've built with the Master Cutler each year. At the start of each relationship, you're somewhat apart from one another and it has been great to develop good relationships with each of them, which have continued into friendships.
Key learning for me has been the importance of adaptability and recognising that my skills have needed to be adapted. It's important that you deal with different individuals in different ways as there are some people who benefit from a kind and softer approach and others who need to be dealt with and managed firmly. Of course, the ones who can be treated firmly tend to be really robust and don't understand if you handle things differently.
Dealing with people in different ways is something I've done for quite a long time. I recall my Operations Officer in Georgia, an outstanding German, once said to me; "Why is it when you talk to me you give me a direct order, yet when you talk to others you are polite and agreeable?". I replied "Well, Andreas, I think if I was polite to you, you wouldn't understand". In this particular instance he seemed affronted but came back 20 minutes later to say "Colonel, I think you are right".
It's really important to recognise people for their characteristics. On occasions, I've snapped at people before correcting myself because there are times when a mild amount of disapproval would suffice.
In the same light, there are others that unless you explain in the bluntest possible terms, they simply won't absorb the message.
Alongside adaptability, I'd say it's also crucially important to get your ducks in a row, so that in the event that something unexpected comes up, you're prepared. I've always believed in this as it was important in my military career, but it's a equally important is the different environment here.
Why step aside now?
I've come to the realisation that now it's time to do other things. I've got four children, seven grandchildren and that number is growing. My wife gets to see a lot of them and I'd like to see more of them too. After 10 years, I know my character, as us military folk are all a bit the same.
After 10 years I know rather better than many others there's a danger that I forget that I'm a servant to the Company and I start to act as if I am in command. Today I serve the Master Cutler and The Company, but I cannot guarantee that this will be true in future and I never want to get to that point. Today they want to keep me, but I don't want to be leaving at a point where they want to get rid.
So, the transition from Military to a Livery company was successful, despite being quite a significant leap. If you were talking to someone else about making quite a big career transition, what would your advice be?
Firstly, it's important to get your expectations sorted out, because if you move from one thing to another that's completely different with expectations of things staying the same, then you'll often be wrong.
You've got to start by having realistic expectations and then look at expanding them over time. If you'd have asked me two years into this job, I'd have said that it's strange having gone from really 'big-ticket' stuff working with the MOD and at the NATO headquarters to working within the Sheffield City Region where the impact I have on society on a day-to-day basis isn't the same. Where my work previously had an impact on a global or national stage, my focus now is on much more of a smaller, regional scale. Despite this, I recognised that the impact I have on this environment is sometimes greater and although I worked at a much higher political level in my previous experience, I prefer what I'm doing now.
One of my children asked me: "What was the best time of your life?". They were somewhat shocked by my short response of "Now". I've always felt the present has been the best time of my life. My life has got better and better and now I'm looking at a new chapter. I hope that the next will be even better still.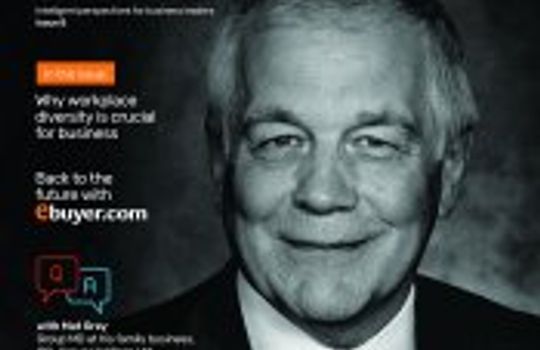 This article is featured in UP Magazine Issue 8
Share